Oct 28, 2015 Cheap Eats
[tps_header]
Introducing the ten best burgers in Auckland, as decided by the ultimate Battle of the Burgers, featured in the October 2015 issue of Metro. [/tps_header]
The winner
Burger Burger
Beef Burger with Aged Cheddar, $14.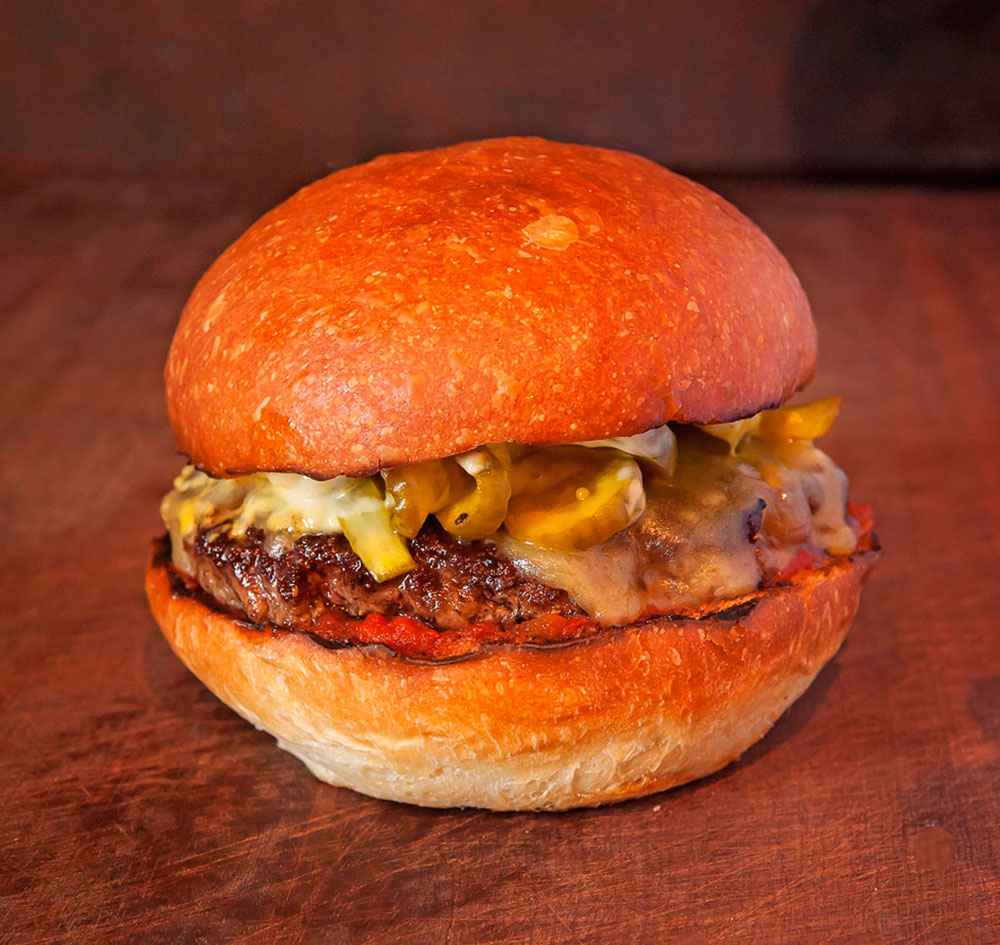 The look in Burger Burger head chef Adrian Chilton's eyes as he set down his burger on the judges' table was that of a pro-basketball player walking away from a backwards slam-dunk; victory inevitable, glory customary.
He was right. The burger is a master-class in thoughtful simplicity, with few components and each one of them designed to high-five every area of that taste-tongue diagram they teach at school.
The sweet sourdough brioche bun was developed over months with Andrew Kleine of Il Forno bakery to stand up to a good saucing without being too dense. It presents proudly, and then squishes down easily for undemanding bite sizes.
The patty's recipe was perfected with the help of Neat Meat butchers using a "secret blend" of beef blade, brisket and wagyu fat, which helps to ensure consistency.
The patty had a tender pink centre and evenly caramelised outer, and was just the right thickness for the other ingredients, its salty flavour distinct in every mouthful.
Homemade tomato jam, mayo and pickle are the only other ingredients, and they round off the dish with welcome acidity and satisfying sourness.
A Burger Burger burger (repeat ad nauseam) doesn't look as great as some, and it's not the "dirtiest" — it lacks the ooze-down-your-hands glory of some burgers. It just tastes better, from first bite to last.