Oct 2, 2018 Cheap Eats
Fried chicken is the hero at new Takapuna restaurant, The Coop.
The location of chef/owner Danny Simpson's newly opened Takapuna restaurant,
The Coop
, was chosen for its proximity to the beach. By summer – which is happily just around the corner – the place will be packed with partially-sandy jandalled feet. But though the atmosphere is casual, this is a place for serious fried chicken enthusiasts.
There are eight different styles of Jamaican-influenced jerk fried chicken on the menu at The Coop, all available as boneless-skinless thighs or juicy wings. The chicken is available on its own, as part of a meal box, or in a Po' boy sandwich; the tables are dotted with Kaitaia Fire, Franks and Nam Jim hot sauces to adjust the heat as you like. Conveniently, all the chicken is battered in chickpea flour so everything is gluten-free.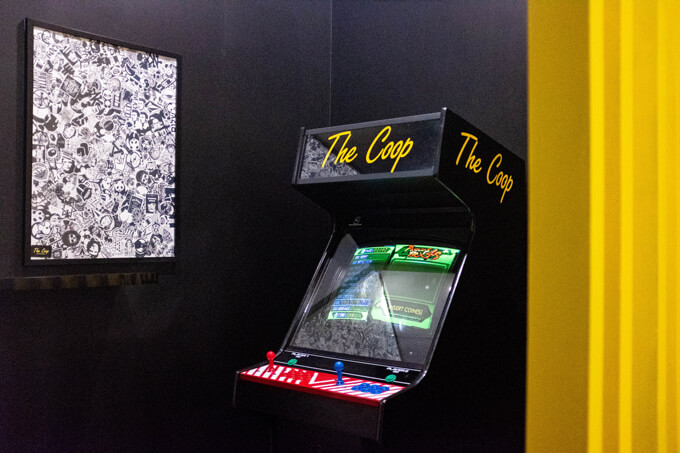 The Coop is Simpson's first solo venture, though he's earned his hospo stripes having previously worked at Kokako, Miss Clawdy's and Late Night Diner, among others. When The Coop gets its liquor licence, Simpson, originally from Glasgow, will import a range of Scottish whiskies to sit alongside beers specifically designed to drink with fried chicken, including The Coop's own signature beer which is currently being workshopped. Also on the horizon are fried chicken ice creams – fried chicken with vanilla ice cream in a waffle cone – which sounds surprising but should be one of those salty and sweet flavour combinations that somehow work.
At the moment, the drinks menu consists of milkshakes and iced teas, both elevated by the addition of less-usual ingredients: The strawberry shake is topped with sherbet, the banana one includes popcorn and they're all made in an old-fashioned metal milkshake maker. The Apple iced tea is not just apple flavoured, but spiced apple crumble flavoured.
Read more: 12 places to find great fried chicken in Auckland | Tell us your favourite Auckland places, people and things and win!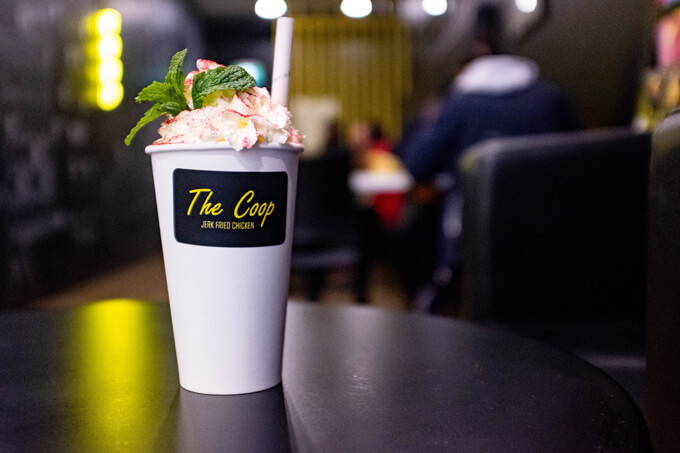 According to Simpson, the ingredients are all pretty simple. The idea is to keep The Coop's price point down for the customer, with the interest coming from clever flavour combinations and texture play. The chimichurri fried chicken, for example, comes with fresh green herbs and lemon labneh, offering a lift from the inevitable chicken grease. The smokey chicken is coated in barbecue sauce, chopped peanuts and, of all things, orange marmalade. "Being British, I had to put some marmalade somewhere," laughs Simpson.
The Coop
90 Hurstmere Road, Takapuna
@thecoopfriedchicken