Nov 27, 2017 Cheap Eats
Heaven between two slices.
As part of Metro's Top 50 cafes for 2017 we rounded up the best baps, buns and sambos Auckland-wide. These six sandwich shops are worth tracking down.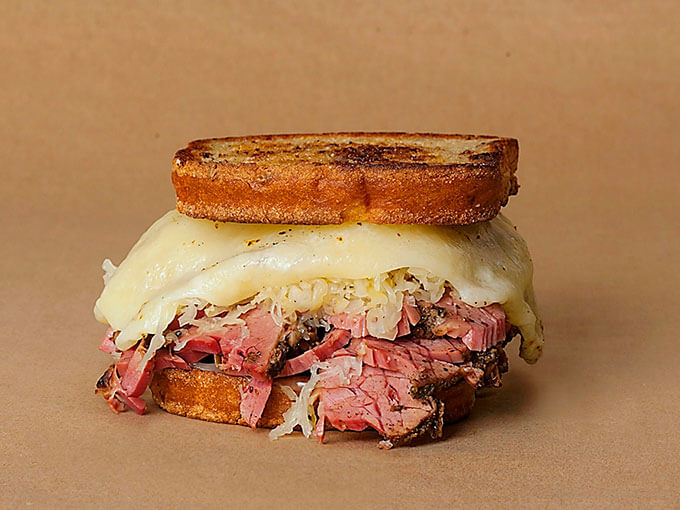 Pastrami & Rye
Reuben
Dave Donoghue is a butcher by trade and is proud to say he cures all meat in-house. Especially special is his pastrami, which requires three days of preparation. Donoghue has found using grass-fed, grain-finished brisket with bay leaves, thyme and "secret spices" yields the best result. How much you want is up to you. Choose from 150g, 300g or 500g of meat (really) on a rye or caraway-infused rye base. Provolone Italian, or Swiss cheese? A hefty scoop of sauerkraut and the lid goes on. It's certainly more than a mouthful.
112 Main Highway, Ellerslie.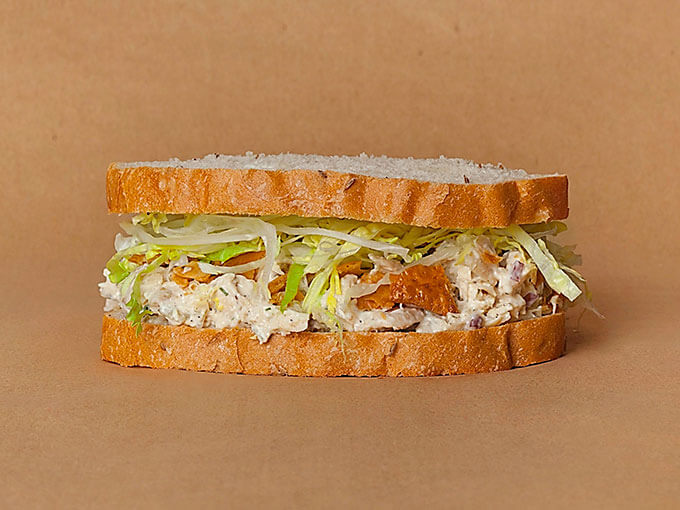 Federal Delicatessen
Chicken salad sandwich
The Fed's best seller begins with two slices of custom-made seeded bread, baked by Ellerslie's Loaf bakery; next, a liberal spoonful of light chicken mixture with mayonnaise, dill, parsley, red onion and capers is added before juicy iceberg lettuce and crackling. The sandwich comes with a side of dipping gravy, made to a secret recipe, which one pair — who sit on table 16 every time they come in — always order double of. Apparently gravy application is a super-personal experience, and staff love to watch for new techniques, be they the "spoon-it-on", "the dip", or "the pour".
86 Federal St, central city.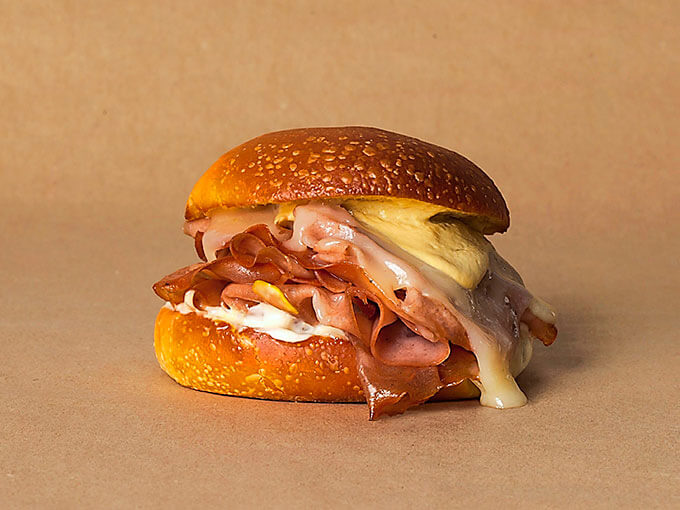 Baloney
The word baloney (or bologna) might conjure up thoughts of soft-swears from the mouths of American cartoon children. In fact, this cold-cut is an Italian-style steamed salami, dotted with pistachios for texture. Hare and the Turtle's owners present their rift on the classic baloney sandwich by slicing thin pieces of meat with a deli slicer before frying them with provolone dolce cheese on top. Frying the thin slices before putting them on the sandwich ensures little crisp pockets within each fold of meat. A demi-sweet house-made brioche bun is spread liberally with Dijon mustard and mayonnaise before the meat and cheese are added.
1/63 New Windsor Rd, New Windsor.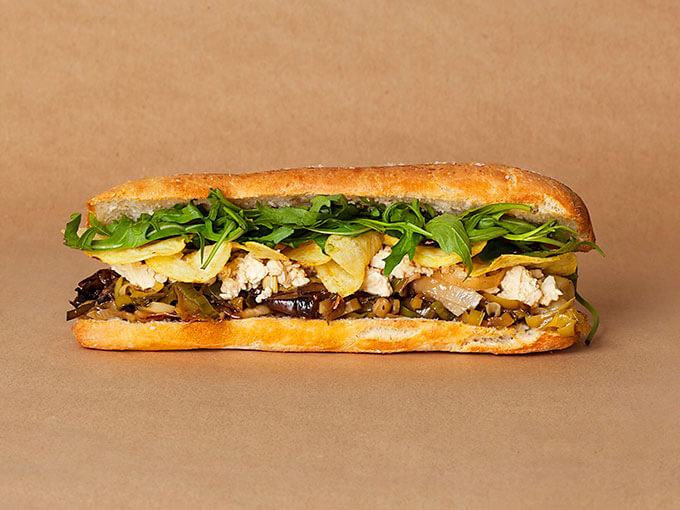 Small Fry at Te Tuhi
Confit mushies and leeks with salt and vinegar chips
At Small Fry, Ruby White bakes her sourdough buns using a nearly 100-year-old starter, which has been passed down through many hands. The salt-topped loaves are light and crisp and wiggly. For this sandwich, the confit button mushrooms and leeks are prepared in olive, canola and sesame oil and a little soy. A sesame cream is made by mashing silken tofu and sesame oil together, resulting in a cottage-cheese-like paste. This is spread over the vegetables. Then, as you might have done in the playground, White tops the sandwich with salt and vinegar chips before smashing the lid down. Satisfying to make, and to eat. 
13 Reeves Rd, Pakuranga.
The Ralph
It took owner Huri Rapapa Neill months of working with Ponsonby bakery Il Forno to create the perfect bread. He wanted a sub-like shape, not too crisp, but still with bite, and soft innards. The result is a hot dog bun/baguette hybrid, which Neill says improves as the day wears on and the fillings soak in slightly. The bread is as good fresh as it is toasted thanks to a buttermilk base. For The Ralph, chicken thigh — "Because it's the tastiest bit," says Neill — is marinated in a hot, sweet Korean chilli paste known as gochujang before being cooked in batches. It is added to a roll along with red cabbage, cucumber and pickled ginger for texture and acidity, then squirted liberally with Japanese kewpie mayo. Jalapeños add a final bite of heat.
66 New North Rd, Eden Terrace.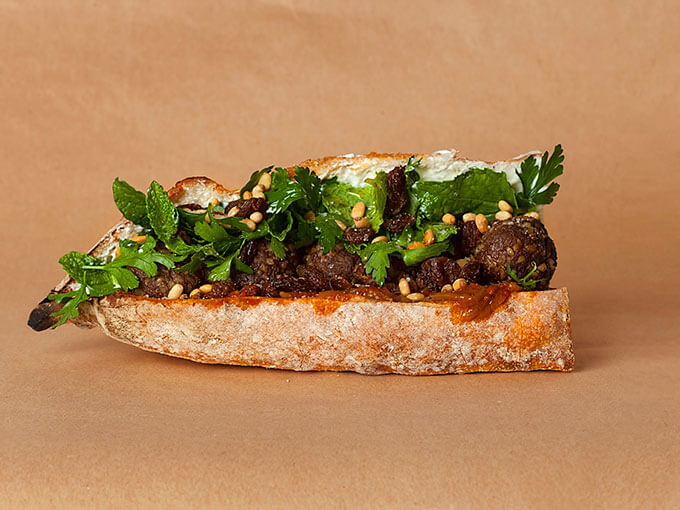 The Lamb One
It starts with a baguette — rather than the cafe's popular sourdough — for ease of eating. Next come a swipe of house-made labneh on one side of the bread and Moroccan ketchup, spiced with ginger, cinnamon and cumin, on the other. Kibbeh-style meatballs — made from lamb, sumac, all-spice and bulgur wheat for texture — are warmed and plopped into the sub in a neat little row. Chewy sultanas and waxy pine nuts add texture, while an olive oil-dressed parsley and mint salad offers herby freshness.
St Kevins Arcade, Karangahape Rd, K' Rd precinct.