Apr 12, 2018 Cheap Eats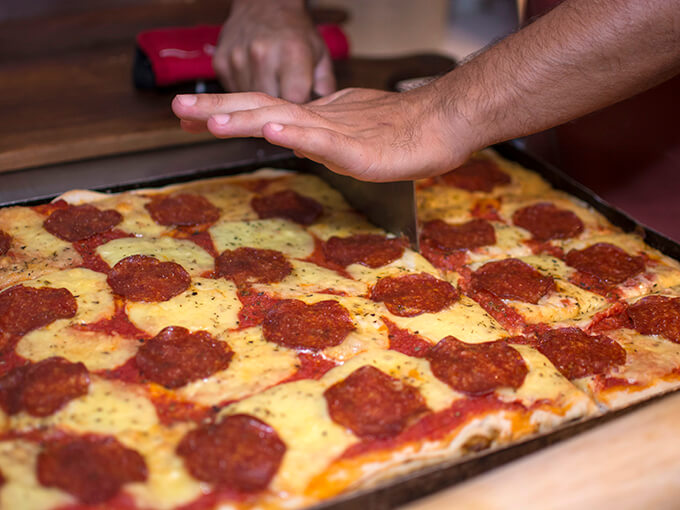 New Ponsonby all-day eatery La Trattoria blends South America and Italy 
Despite changing names from Il Buco to La Trattoria and being under new management, on the surface everything is much the same at Ponsonby's dinkiest pizza parlour: The pizzas are still square and cooked to order in an electric oven. They still cost $6 and the first bite will still burn the roof of your mouth, badly. Coffee comes from Karangahape Rd favourite Eighthirty, and you still have to stand or eat outside if you're having in. But looks can be deceiving. The pies have changed.
New owner Santiago de los Reyes is from Uruguay, South America, where the concept of pizza was brought by Italian migrants at the end of the 19th Century. Slightly south of his home country, in Argentina, almost 60% of the population is of Italian descent, making it one of the most Italian-influenced countries in the world. Pizza's a big deal to him.
The slices served in Uruguay and Argentina, and at Reyes' shop, are Roman-style – thick bases and lots of toppings – similar to the ones Il Buco owner Johnny Caracciolo used to offer. Reyes was a regular at the shop and friendly with Caracciolo, so when the opportunity to take the keys presented itself he took it, and gave the food a subtle new spin.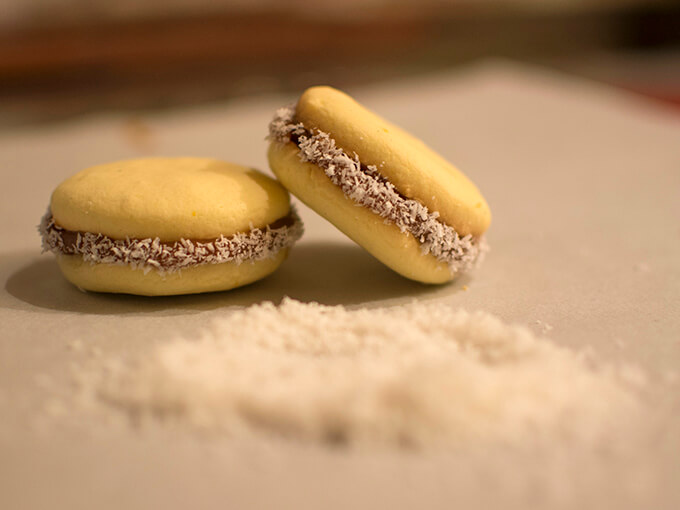 Let's start with the cheese – a crucial element of most pizza, but imperative on a South American pizza. Reyes says the right amount is roughly 400 grams for every 12 inches of dough. I thought he meant 40 grams, but then he said this: "we have a saying at home about what we eat – meat, fat, flour. Yeah, they eat pretty badly in Uruguay." Reyes has been working with Clevedon-based cheesemaker Massimo Lubisco on a cow's milk mozzarella which he orders every few days to keep it fresh. The cheese only keeps for 10 days at a time; thankfully he's tearing through it.
Classic Roman-style dough is cold-proved for up to 90 hours; Reyes proves his for 12-ish hours in the fridge, the cool temperatures preventing shrinkage in the pan. It's rolled slightly thicker than Neapolitan pizza, but isn't heavy. There are 11 topping combinations, including two vegan options, and one of the bases comes stuffed with ham. Reyes plans to change the menu regularly.
What's most important to note, however, is that a couple of slices of pizza here are still one of the best lunch deals in Auckland. If you have room after that, you should also try a slice of ricotta cake. Filled with rum-soaked raisins and whipped ricotta, it's made to Reyes' grandma's recipe and goes great with a cup of black coffee. 
La Trattoria
113 Ponsonby Rd
Ponsonby