Jun 6, 2019 Cheap Eats
Ph? and bánh mì gets the Subway treatment at Luna's Express, a new neat-as-a-pin lunch spot for inner-city workers.
Located on the CBD's Chancery Street, the forest-green storefront is sweetly appealing, a pop of colour amongst all the concrete. Inside, the cheerful yellow persuades diners to eat-in rather than take your sandwich away.
For the ph?, you get to choose your vegetables, protein (beef, chicken or fried tofu), herbs and type of broth. Good news for vegans: you can also choose between meat or vegan broth, a refreshing change, as ph? rarely lends itself to meat-free options. On our visit, I had a small bowl of ph?, with fresh rice noodles and beef submerged in a clear meat broth. This fast option has some obvious downsides: the broth lacked the savoury complexity ph? is known for, with only hints of the bones and spices. It is still hot and tasty, though, and if your office is in the area, well worth your $13, especially in the upcoming winter. Dip the beef, chicken or tofu in a mixture of Sriracha and hoisin sauce for an extra flavour kick. And, oh, glorious herbs. How I wish more ph?s in Auckland were as loaded with them.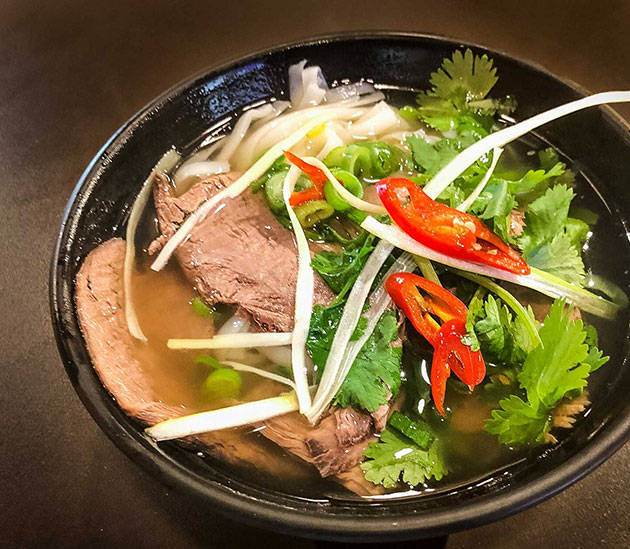 There's bánh mì, too, also with a choose-your-own adventure. Bánh mì, meaning bread, is a popular Vietnamese sandwich bookended by crispy baguettes, spilt lengthwise and stuffed with fillings. Choice of spreads (including pâté), proteins, vegetables, herbs and sauces are all up to you. It's an easy grab-and-go option to takeaway, served one size for $13.50.
Luna's Express serves Kokako coffee with all the usual suspects, plus a Nitro-brewed coffee. Also on the list is egg coffee (cà phê tr?ng hà n?i), creamy and decadent and a sweet accompaniment to your ph?. We spotted an egg hot chocolate whirling around too, which we think might require a second visit.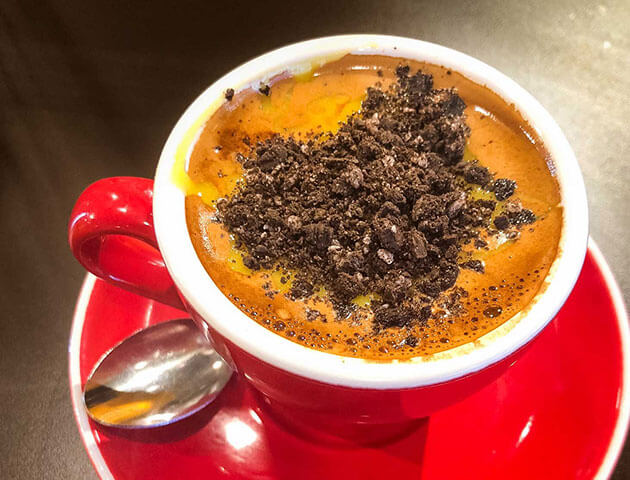 10 Chancery St
@lunas.express