Nov 8, 2018 Cheap Eats
Scoop slingers Duck Island are coming to Auckland.
Experimental ice cream parlour Duck Island is set to make its Auckland debut. The team has been looking at venturing north from its original Hamilton home for a while now, and the chosen location is the refurbished and sleek former Ponsonby Fire Station, right next to Juliette Hogan and Huffer.
Owner and founder Cameron Farmilo had planned to open the doors in October but is now setting his sights on December, "but it could well be the other side of Christmas."
Farmilo says he wanted an urban location for his shop, as opposed to a more typical place, like near a beach. He reasons that his style of ice cream is a more urban ice cream and indeed, his most popular scoop, the salted caramel and cacao crumb and its vegan alternative, the coconut, caramel and sesame praline, sound (excuse me) very Ponsonby.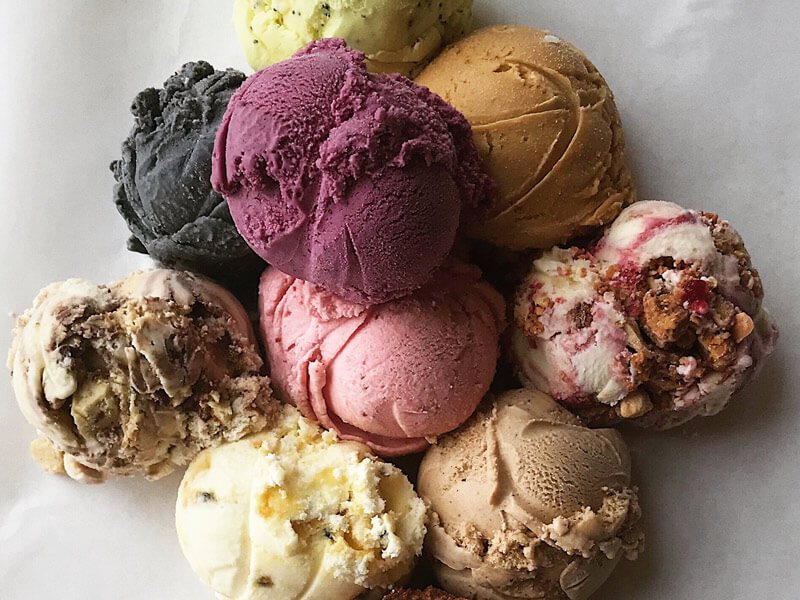 The core range features their inventive flavours, such as orange blossom chocolate chip; white chocolate, pomegranate and macadamia; and peppermint slice, which we can expect to see in store and at supermarkets. But Farmilo says they constantly experimenting – so there could well be a new flavour or two on opening day.
The Wonder Group is designing the space and Farmilo is envisaging a pastel colour scheme with an ice creamy feel and an LA-themed outdoor area. The inspiration for the design comes from overseas; the Duck Island team has been doing research on New York, LA and all over the states. Farmilo has mentioned expanding to all of New Zealand's urban centres. How about overseas? He laughs. "I don't know about that," he says. "Auckland first. Then we'll see."
Duckislandicecream.co.nz
182 Ponsonby Rd
Ponsonby
Follow Metro on Twitter, Facebook, Instagram and sign up to the weekly email