Aug 3, 2018 Cheap Eats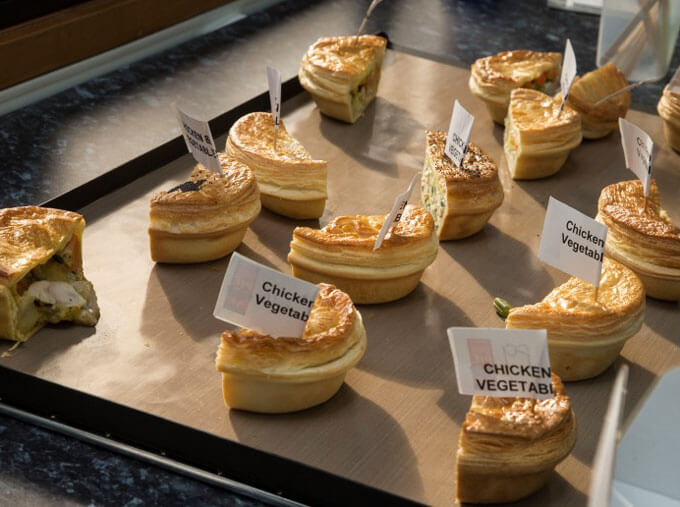 It's the start of August, so you know what that means. Pull on your stretchy pants, cancel dinner plans and hit the road to eat the country's best of the best pies.
Crowned at the Bakels Pie Awards on Tuesday, these pie bakers in and near the Auckland region are waiting for you. Keep this list in your glovebox and you'll never want for the best pastry-and-bliss lunch stops on the road.
Head east to the Bay
The dedicated pie-eaters will already have planned their road trip to Tauranga to Patrick Pies Cafe and Bakery to sample multi-multi-award winner Patrick Lam's roast pork and creamy mushroom pie, the supreme award winner on the night. This is his sixth supreme award – and we've lost count of the number of gold, silver and bronze wins he's had for his mince, steak, chicken and bacon and egg goodies.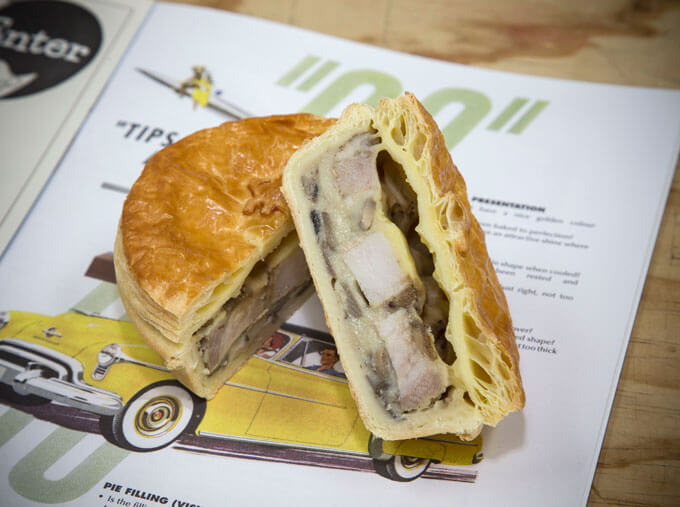 Vegetarians can try his bronze award-winning stir-fried vege pie. He also happens to be the nicest man in baking, mentor to dozens of new business-owners – some of whom have gone on to win prizes themselves.
This year his pies were up against 5491 others for judging (there were 275 other Gourmet Meat entries alone).
While you're in the hood, stop at Geemun Chao's Baker Bobs in Greerton for the top mince and cheese pie in the country. If you get peckish on the way, Banana Pepper in Waihi has a bronze award caramelised rhubarb and berry pie for elevenses.
Patrick's Pies Cafe and Bakery, Shop 14, Taurikura Drive, Tauriko, Tauranga
Baker Bobs, 135 Chadwick Road, Greerton
Banana Pepper, 72 Seddon St, Waihi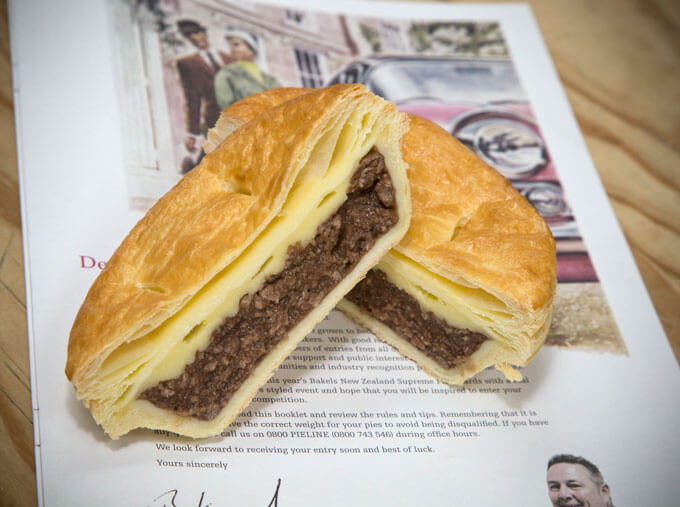 Or head north 
Stick close to home with a slew of great bakeries on the northern stretches of Auckland.
It's official that Long Hean's Mairangi Bay Bakery has the best steak pie in the country, his lamb shank and kumara gourmet pie was second only to Patrick's, and the steak and cheese ain't bad either. The bakery's vegetarian and fruit pies won awards last year, to keep all the family happy.
Nearby, Torbay's Euro Patisserie has a rather splendid potato top pie.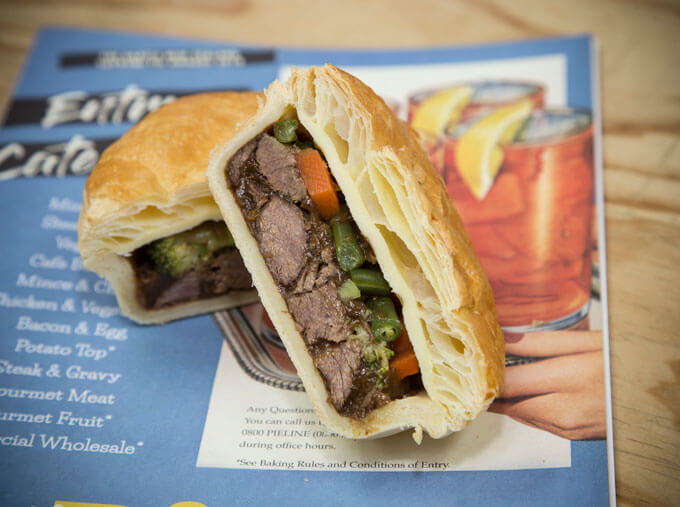 Bunarith Sao's Dairy Flat Bakery is also a consistent winner, so stop by for a silver-winning mince, a bacon and egg classic, potato top or a fruit pie (blueberry, apple and apricot won last year).
And it's worth diverting to Eurobake Espresso across in Kumeu for their mince and cheese. Then there's an essential stop for the gold award steak and cheese at Wild Grain Bakery in Silverdale (dessert can be their spiced apple and blackberry pie. Easy).
Richoux Bakery in Takapuna has the country's second-best bacon and egg pie (no prizes for guessing who was the winner), a bronze-award chicken and vege pie, and a vege pie chock full of carrot, spinach, corn, mash potato and creamy mushroom.
If you're slogging through the big box shopping on Wairau Road, treat yourself to a gold-award potato top pie from Hillside Bakehouse.
Mairangi Bay Bakery, 366D Beach Road
Dairy Flat Bakery, 1443 Dairy Flat Highway
Euro Patisserie, 1028 Beach Road, Torbay
Wild Grain Bakery, 16 Wainui Rd, Silverdale
Eurobake Espresso, Suite 1, 45 Main Road, Kumeu 
Richoux Bakery, 447 Lake Road, Takapuna,
Hillside Bakery, 10A Hillside Road, Wairau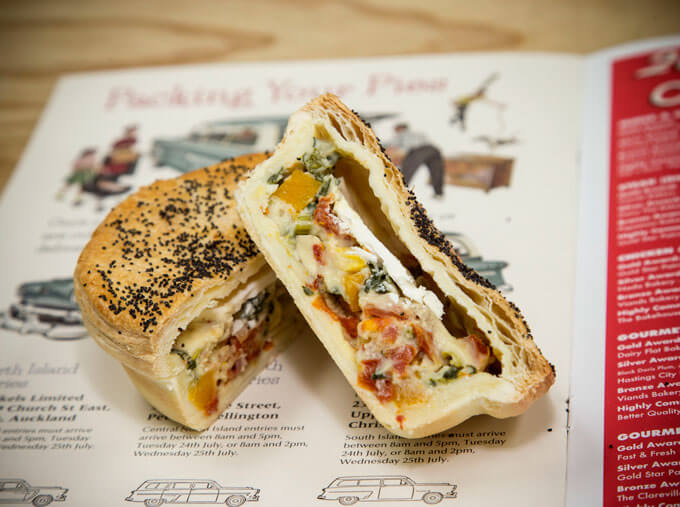 Town and around
The rest of Auckland need not despair. Le Royal Bakery in Grafton has a mince, potato top or mince and cheese pie waiting for you; Hillsborough's Corner Bakery strawberry and blueberry pie will give you a taste of summer, right now. Target Bakehouse in Pukekohe has the country's top vegetarian pie, a mix of spinach, mushroom and feta in a creamy sauce.
Your gourmet needs can be satisfied by Edmund Koh of Ed's Cafe, with their five spice pork belly pie, the winner of the boutique cafe section.
Ed's Cafe, 2 Commissariat Rd, Mount Wellington
Le Royal Bakery, 21 Park Road, Grafton
Corner Bakery, 180A Hillsborough Road
Target Bakehouse, Suite 2, 241 Manukau Road, Pukekohe