Dec 17, 2018 Cheap Eats
New dumpling shop Dumpling with Wings has influences from all over the world.
With dumpling styles from Japan, Korea, China, Mexico, Malaysia, India and Turkey, new Remuera store Dumplings With Wings' menu is certainly comprehensive.
You'd think a team of international chefs would be required to think up recipe after recipe, but owner Anna Wu, from Qingdao in northeast China, invented every recipe and creates them daily with the help of dumpling expert Lily Xue.
Wu's signature vegetable juice-coloured dumplings are the fruition of a life spent living, cooking and learning around the world. She's lived in the UK, France and India, where she took cooking courses, ran a catering business and a curry house. Finally, she's settled in New Zealand.
Read more: Bo's Dumpling is a new dedicated dumpling spot in Morningside | New street food-inspired restaurant Gao opens in Albany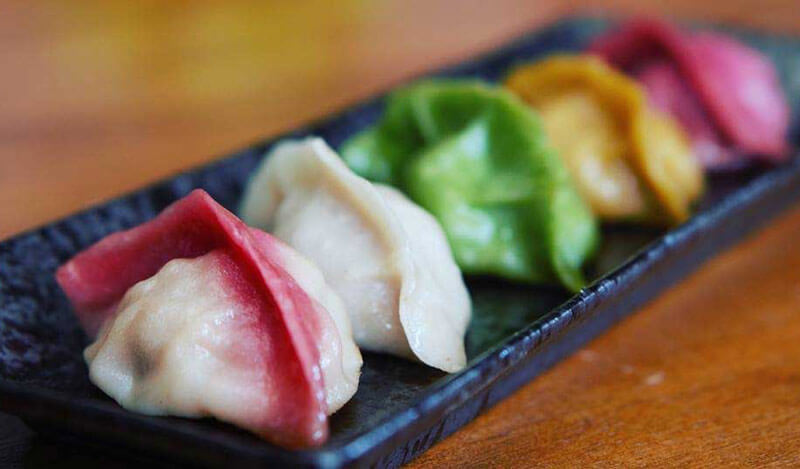 Her recipes are closely guarded. "Apart from me, nobody knows them. Not my team, not my boyfriend, not my dad, says Wu. Her dad, Jia Mao Wu, has played a key part in helping her run a roaring dumpling trade at La Cigale French Market, where Dumplings with Wings had a regular stall.
In the new premises, there's a small dining area as well as deli food, salads and flowers and Wu hopes to get a coffee machine and liquor licence to sell craft beer soon.
Wu is passionate about giving back to the community; having only recovered from breast cancer just over a year ago, she was inspired by the way she was supported through her treatment. To do their bit, Dumplings with Wings will have a donation page set up online and a donation box instore with the money going to Breast Cancer New Zealand.
Opening a business so soon after her recovery might seem like a bold move, but Wu sees sharing her passion for cooking as part of her recovery: "To me, Dumplings with Wings means courage and freedom. Travelling the world and moving forward."
@dumplingswithwings
600 Remuera Rd
Remuera
Auckland
Follow Metro on Twitter, Facebook, Instagram and sign up to the weekly email for more food news.