Sep 14, 2016 Cheap Eats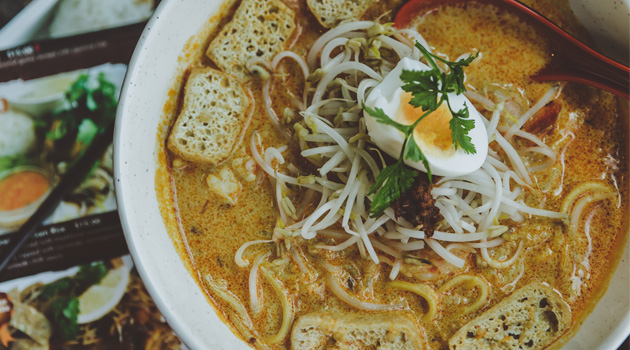 ---
Above: Mamak. Photos: Caitlin McKone exclusively for Metro.
The best places serving dinner in Auckland for $20 or less.
In compiling Metro's Top 100 Cheap Eats for 2016, our panel of 14 judges considered the merits of almost 400 restaurants: that's 90 more than last year. We were scrupulous. We wrestled with gut feelings in the face of damning facts — we so badly wanted more restaurants in South Auckland to blow us away, for Fish Fish to do to fish what Burger Burger has done for burgers, for Nanam to be just that bit cheaper so that we could rave once more about how fantastic it is. But rules are rules.
We were particularly strict on the $20 or under per head (without drinks) policy, noting previous years' feedback about how relative the term "cheap" is. So with heavy hearts (but heavier pockets) we lost KK Malaysian, Nanam and Conch, among others. To be considered for this list, an outlet had to be open for dinner and offer a reasonable range of options for $20 per person (or less), excluding drinks.
The judging process began with a list of all the places we knew might have a chance to make the cut, or were new and needed inspection. Our panel of 14 judges then debated the merits of these places at length, whittling down the list by almost half. Next, we went out and ate. As always, we visited anonymously and paid for our meals. A final meeting consolidated the list, and the crucial Top 10.
Top 10 Cheap Eats 2016
Listed alphabetically.
BI WON KOREAN BBQ
29 Link Drive, Wairau Valley
You're here for barbecue, and when you order this they bring out a bucket of red-hot charcoal and put it into the grill in front of you. Then they bring out marinated beef rib and mok deung shim (pork scotch fillet) for you to cook, though they'll show you how if it's obvious you've not done this before. The service is impeccable — they'll bring out tidbits for you to try, and salt imported from Korea. Magnificent.
Korean, licensed
Burger Burger
Ponsonby Central, 4 Brown St entrance,
Still, still the best burgers in all the land — or at least in the wider Auckland region. A prime example of how doing one thing, and doing it properly, offers a real air of credibility to a restaurant. Medium-rare beef, sharp pickles and melty cheese will fulfill all of your burger-related dreams. Take a date; you'll know they're the one if they can stand the sight of you with sauce all down your face.
Burgers
Chongquing cuisine
Shop 7/Unit 6 119 Meadowlands Drive
Hotter than Sichuan cuisine, Chongqing is known for its serious spice. And we mean it; don't be brave here. The cold, Sichuan peppercorn-heavy pigs' ears are the go-to side — they're cooked to a perfect crunch with lip-smacking chilli heat. Try the classic dan dan mian noodles, too (rich in preserved mustard leaf), and the glorious, slow-cooked pork belly and shiitake mushroom noodle soup. Best of all, a bowl of noodles and a cold side easily come under $20.
Chongquing
105 Dominion Rd
You may have to queue out the door on this windy strip of Dominion Rd, but when you do get a table, it's worth it. We can almost never go past the dan dan noodles, or the dumplings, in a spicy, sweet pool of chilli oil. The Chinese pickles on the side are a great call, too.
Sichuan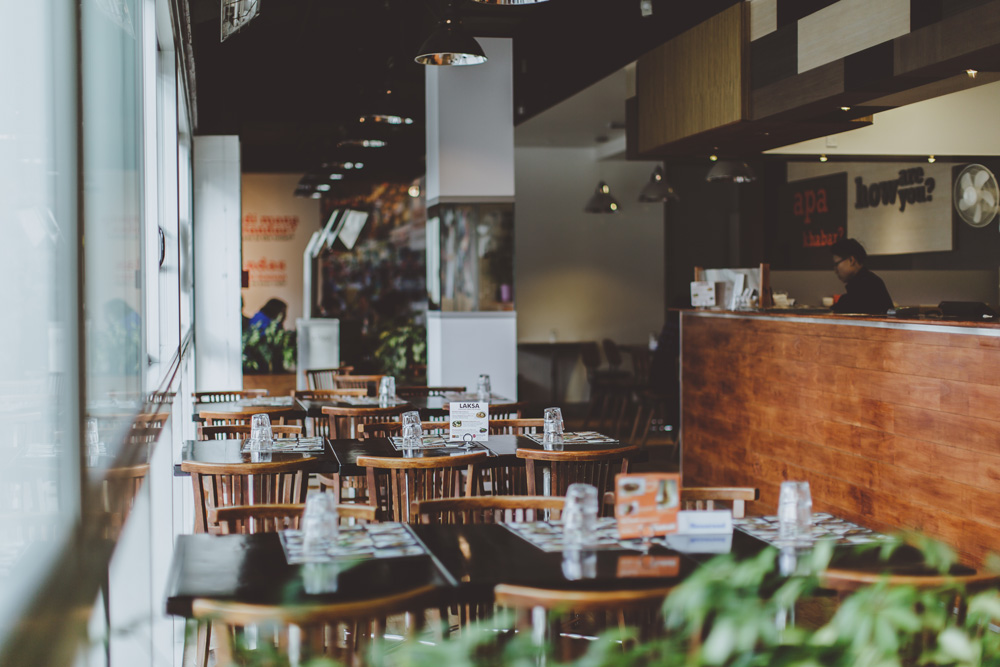 Above: Mamak. 
Mamak
6 Huron St, Takapuna
Jeffrey Ng has just introduced Sarawak laksa to his menu, and what a hit it has become. Celebrity chef Anthony Bourdain is so enamoured with Sarawak laksa, it's on his personal top 10 list. The spicy gravy features katumbar (ground coriander seeds), a touch of coconut milk and belacan chilli paste. It's also great to see Hainanese chicken rice firmly established on the main menu. Other popular dishes include nasi lemak, rendangs and curries, mee goreng, char kway teow and freshly made roti canai. Weekdays, end your meal with a towering roti tisu cone (up to 40cm high), which arrives on your table with a side of condensed milk.
Malaysian 
Mr Zhou's Dumplings
3130 Great North Rd
New Lynn has a smart new train station and bus terminal, a strikingly eye-catching tower block and all sorts of growth and rejuvenation, but the place that leads the way is Mr Zhou's Dumplings. Bin Zhou was a pioneer in Balmoral, with New Flavour, and now he's happily doing it all over again out west. This is how cities grow: planners plan, but it comes to nothing unless clever people come along and do things.
Northern Chinese 
519 Sandringham Rd
Paradise has been feeding Auckland's insatiable appetite for Indian food for many years. Eat in, or if you want to take out, phone ahead to beat the crowds. The Paradise special curries are excellent — thick with flavour and good ingredients — and the biryanis are a delight, too, textured and cooked dum style. The restaurant has a very fine clay oven, which makes the traditional breads and tandoor meats stand out from the pack.
North Indian/Mughlai 
Petra Shawarma
482 New North Rd
Led by Dalal Omar, a team of sisters work tirelessly to present Jordanian food their family of chefs would be proud of. The best ingredients are sourced direct from the Omars' homeland to make grilled shawarma with a difference. There's a ban on shop-bought mayo and with Dalal's light, homemade garlic sauce, you don't miss it. She recommends newcomers to the cuisine try the musakhkhan: a spiced chicken onion roll with cashew nuts and sumac. Don't leave without a juicy wedge of home-baked baklava. Halal.
Jordanian 

Petra Shawarma. 
4 Anzac Rd, Browns Bay
If we're honest, the original Ramen Takara still has it over the new Ponsonby branch: head here for some of the best ramen in the city. Stocks are clean, bassy and full of flavour; you can customise your noodles. There may not be a finer shoyu ramen ($10) in the city. Of the more unusual variants, try the spicy tan-tan ($16), made with a black sesame base, rich and slightly sour. Service is tops, plus it's licensed.
Japanese 
Sri Pinang
356 Karangahape Rd
Having opened in 1990, Sri Pinang now welcomes the grown-up offspring of adults who have been coming here for years. With her chef husband Kun, owner Angie Siew knows them all. Their rempah (spice paste) is made fresh every day and is the main reason beef rendang is the most popular dish. The abbreviated lunch menu includes perennial favourite Hainanese chicken rice, which is served only at lunchtime. Go early to avoid missing out.
Malaysian 
---