Sep 1, 2015 Cheap Eats

Words by Metro food writers. Photos by Simon Young.
To determine Auckland's top 100 cheap eats 2015, the Metro judges considered the claims of 314 places: restaurants, takeaway bars, holes in the wall, food trucks and pop-ups, where you can buy dinner for not much more than $20, not counting whatever you want to spend on drinks.
The full list can be found in the September issue (on sale now).
TOP 10 CHEAP EATS 2015
BI WON KOREAN BBQ
29 Link Drive, Wairau Valley
Where do we start? The service that makes you feel like you're at your favourite aunt's house; the great cuts of meat you cook at your table and eat with a heavenly mix of sea salt and sesame oil; some of the best kimchi in town, and so much more. Make sure you try the pork belly and boneless galbi. Outstanding.
Korean
BURGER BURGER
Ponsonby Central, 4 Brown St, Ponsonby
Still the best burgers in town. The beef burger with cheese manages to satisfy the deepest greed without becoming sickly, thanks to tangy homemade pickles and just the right amount of mustard. Pair it with an organic Little Paddock thick-shake, truffle oil potato skins and charred broccoli. Also at 3B York St in Newmarket.
Burgers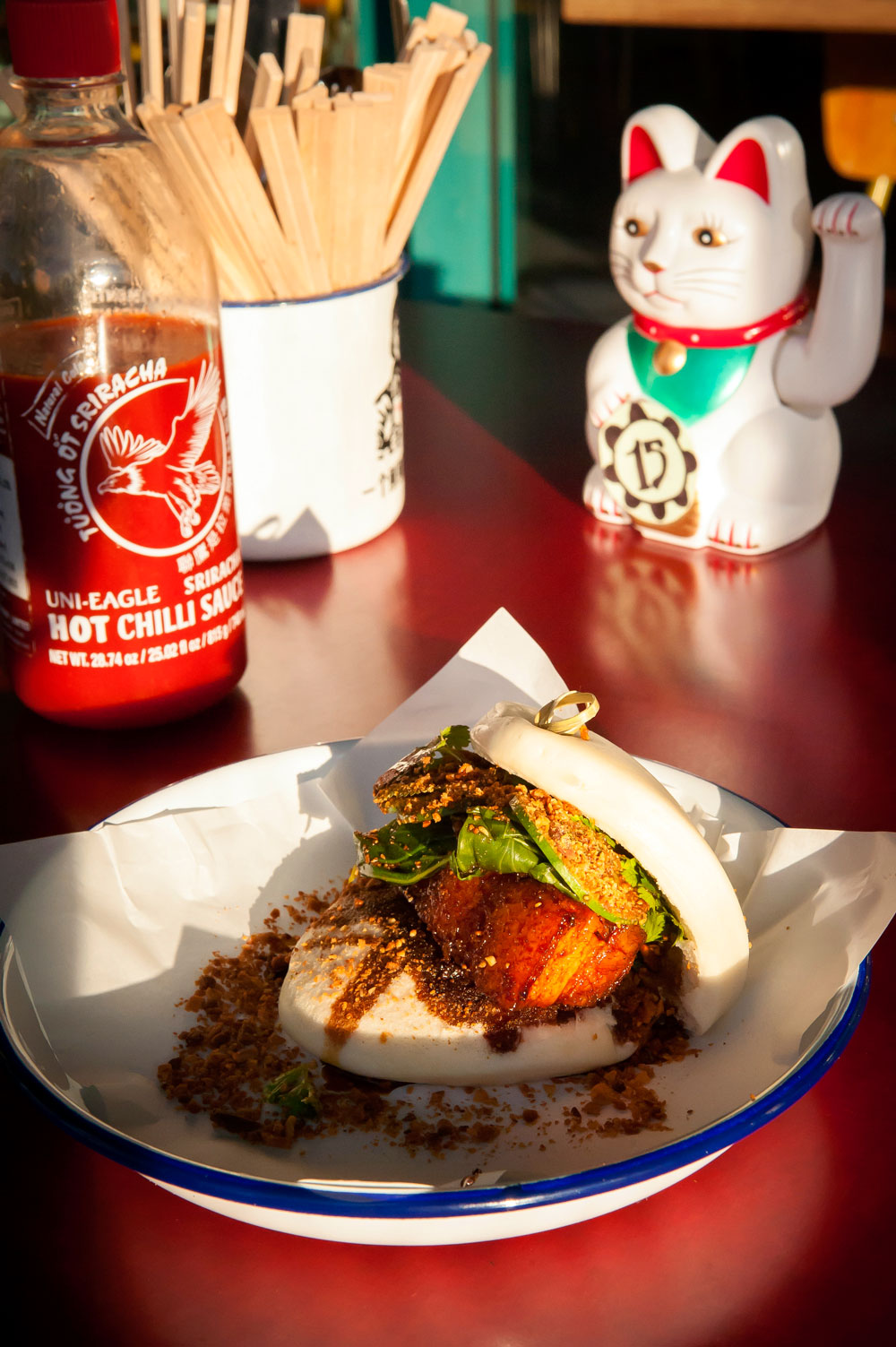 CHINOISERIE
4 Owairaka Ave, Mt Albert
The rebellious sibling to L'Oeuf cafe next door, Chinoiserie's Asian street food-inspired dishes include hearty servings of pork spare ribs, house steamed gua bao with a choice of five fillings (try the Sichuan chicken) and interesting sides like a Korean glass noodle salad and coconut-crusted squid rings. There's craft beer on tap and a quality wine list.
Asian fusion
EDEN NOODLES
105 Dominion Rd, Mt Eden
One of our judges admits that in the middle of rushing round eating at other places, she just had to join the crowds at Eden Noodles and "get some of those dumplings 'in spicy sauce'". The hand-pulled dan dan noodles are magnificent, too, and they don't skimp on the tongue-numbing Sichuan pepper. It's not much to look at, this place, which makes it perfect for a first date. Assuming, that is, you're only interested in other food lovers.
Sichuan
KK MALAYSIAN CUISINE
463A Manukau Rd, Epsom
One of Auckland's longest-serving Malaysian outlets and still one of the best — and most authentic. Favourites like mee goreng and laksa are excellent if you're dining solo or taking away, but if you're in a group, make sure you feast on dishes like whole Assam fish, braised garlic eggplant and the irresistible deep-fried tofu doused in cucumber, peanuts and a sweet chilli sauce.
Malaysian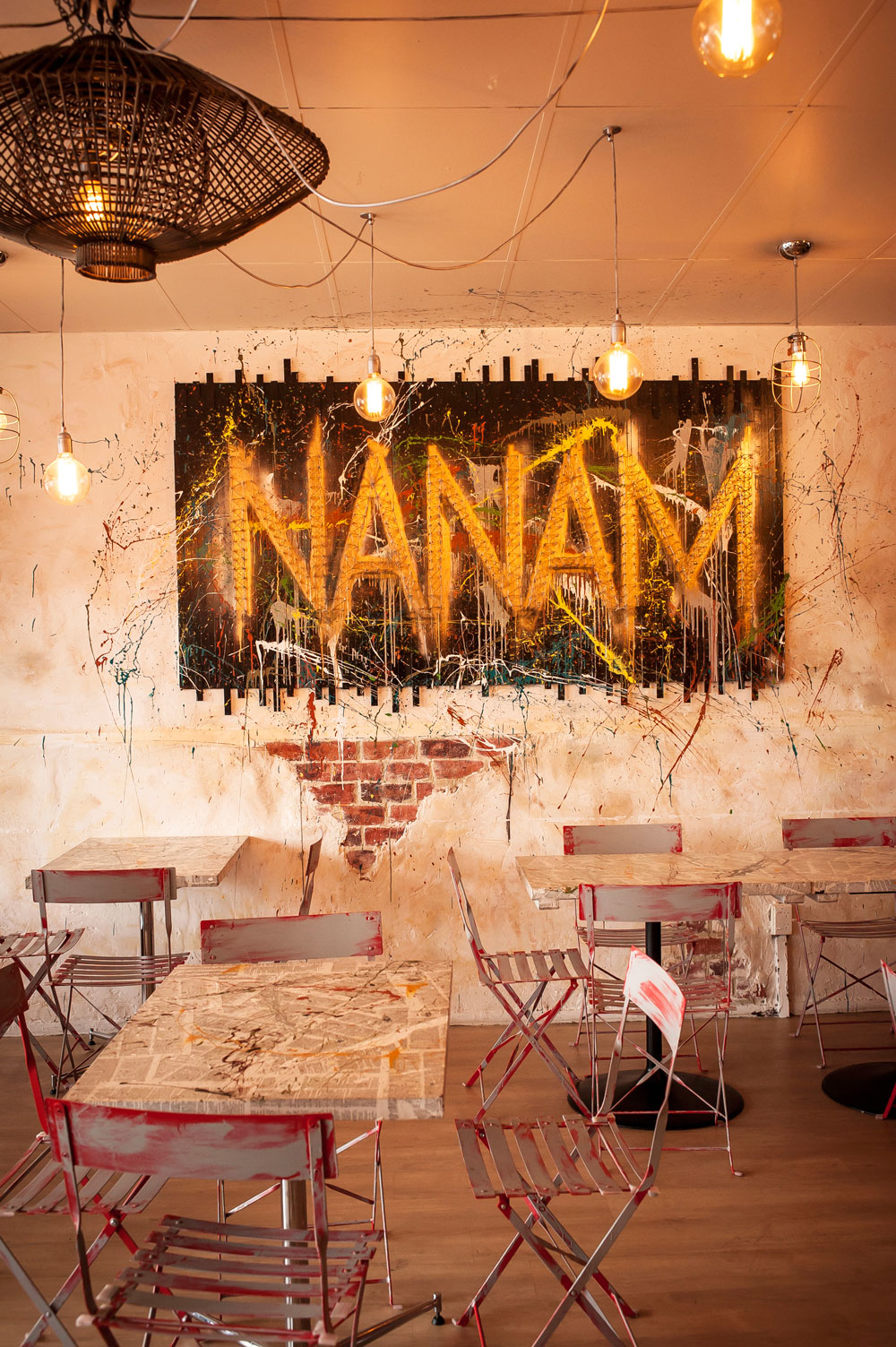 Nanam interior" width="371" height="558" />
NANAM
126 Symonds St, Royal Oak
The food at Nanam is Filipino; more specifically, it's the fusion of Asian and Spanish known as Pinoy, and it's magnificent. Must-tries include taco pao (sticky pulled pork, homemade Nanam buns and condiments), roast chicken sinigang (half a roast chicken in pieces served with a grilled eggplant salsa and watercress purée) and the broccoli side. Take some friends and have a feast.
Filipino
PARADISE INDIAN FOOD
591 Sandringham Rd, Sandringham
The crowds for the sit-down restaurant and the takeaway next door are there for good reason: this place serves quite possibly the best Indian curries in Auckland. The lamb korma, chicken marsala and other classics are all excellent, but you really should also try some of their special dishes: bagarey baigan, say, which is spicy eggplant in a tamarind sauce. The biryani is very good, too, and the chicken 65 is more than a little famous.
Indian
PETRA SHAWARMA
482 New North Rd, Kingsland
Dalal Omar cooks the dishes of her homeland with such evident pleasure, and the service here is always charmingly friendly. The mandi rice (with meat and mildly spicy seasoning) is a great introduction to the cuisine, and the menu also contains such delights as kusakhkhan — a wonderful chicken, onion and cashew nut flatbread roll — along with excellent sides and staples. Dalal's hummus, especially, is divine.
Jordanian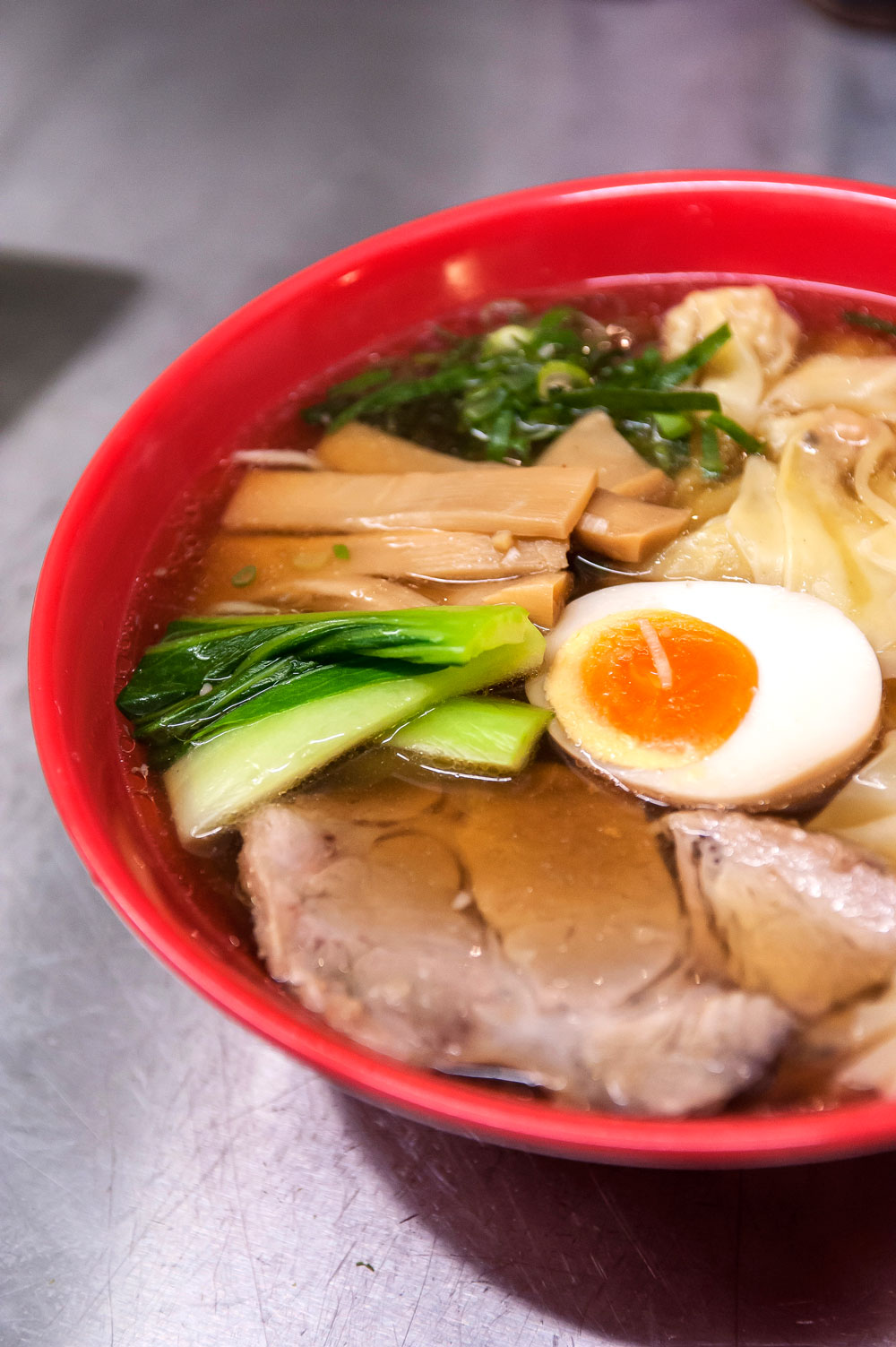 RAMEN TAKARA
272 Ponsonby Rd, Ponsonby
How we rejoiced when this famed Browns Bay ramen joint opened recently on Ponsonby Rd. There's a heated courtyard and the same list of authentic, rich noodle soups you'll find up the coast. Choose your own noodles, or go with what they suggest. The black sesame tan-tan is spicy and umami-laden and well worth a try — that's if you're venturing away from the hard-to-beat pork tonkatsu. They have a great drinks list, complete with cocktail specials.
Japanese
SRI PINANG
356 Karangahape Rd, Newton
Angie Siew has been serving Nyonya classics for a couple of decades now: the restaurant is still BYO and the plates don't always match, but we love all that, and the service is brilliant. You'll find one of the city's best Hainanese chicken rice here, while the "Pinang" fish curry is at once tart and tangy and sour. A lunch of roti canai with chicken curry costs a mere $8.
Nyonya/Malaysian
More cheap eats: Sichaun's finest in Auckland, 10 good eats in New Lynn, Top 100 2014