Sep 8, 2015 Cheap Eats

Photos by Simon Young. 
To determine Auckland's top 100 cheap eats 2015, the Metro judges considered the claims of 314 places: restaurants, takeaway bars, holes in the wall, food trucks and pop-ups, where you can buy dinner for not much more than $20, not counting whatever you want to spend on drinks. The full list can be found in the September issue (on sale now).
Here are the 10 best places in Auckland to eat cuisine from the Indian subcontinent for under $20.
7 SIRI TASTE OF SRI LANKA
580 Sandringham Rd, Sandringham
The owners recommend the kottu roti — chopped-up roti, veggies and egg (with meat options) mixed with spices and herbs. The lump rice (spicy rice wrapped in banana leaf with a choice of six curries) is also popular, as are appa: rice pancakes that can be used as a wrap for a fried egg, a serving of kottu roti or a sweet treat.
Sri Lankan
ELA CUISINE
Elliott Stables, 41 Elliott St, central city
In Malayalam, the language of Kerala, South India, Ela means "leaf" — and each item on the main menu at Ela has a different leaf flavour (curry leaf, fenugreek, fennel, coriander, spinach). Fish, grilled in a banana leaf, also features. All dishes are dairy- and gluten-free (except the paratha bread and biryani); instead, cashews add richness.
Southern Indian/Keralan
Read Metro's Top 10 Cheap Eats.
JAI JALARAM KHAMAN
570 Sandringham Rd, Sandringham
"No colouring, no milk, no cream," says Hiteshkumar Thakkar about his Gujarati vegetarian food. We recommend the gujarati thali (roti or puri, vegetable curries, rice or masala khichdi, dal or kadhi, chaas with papad, pickle and salad). Undhiya-puri, a variation of the thali, is available on Fridays and weekends. Hiteshkumar and his wife, Varsha, are justly proud of their khaman (chickpea paste, steamed and then spread with mustard, spices and oil).
Gujarati
MUMBAI CHAAT
1A Kitchener Rd, Sandringham
There are three good vegetarian restaurants in the Sandringham shops, but this one has a special charm. Most of the menu is hard to grasp, so the best thing to do is put yourself in their hands. They'll look after you superbly well. Mention the dahi puris: they're brilliant.
Indian
PARADISE INDIAN FOOD
591 Sandringham Rd, Sandringham
The crowds for the sit-down restaurant and the takeaway next door are there for good reason: this place serves quite possibly the best Indian curries in Auckland. The lamb korma, chicken marsala and other classics are all excellent, but you really should also try some of their special dishes: bagarey baigan, say, which is spicy eggplant in a tamarind sauce. The biryani is very good, too, and the chicken 65 is more than a little famous.
Indian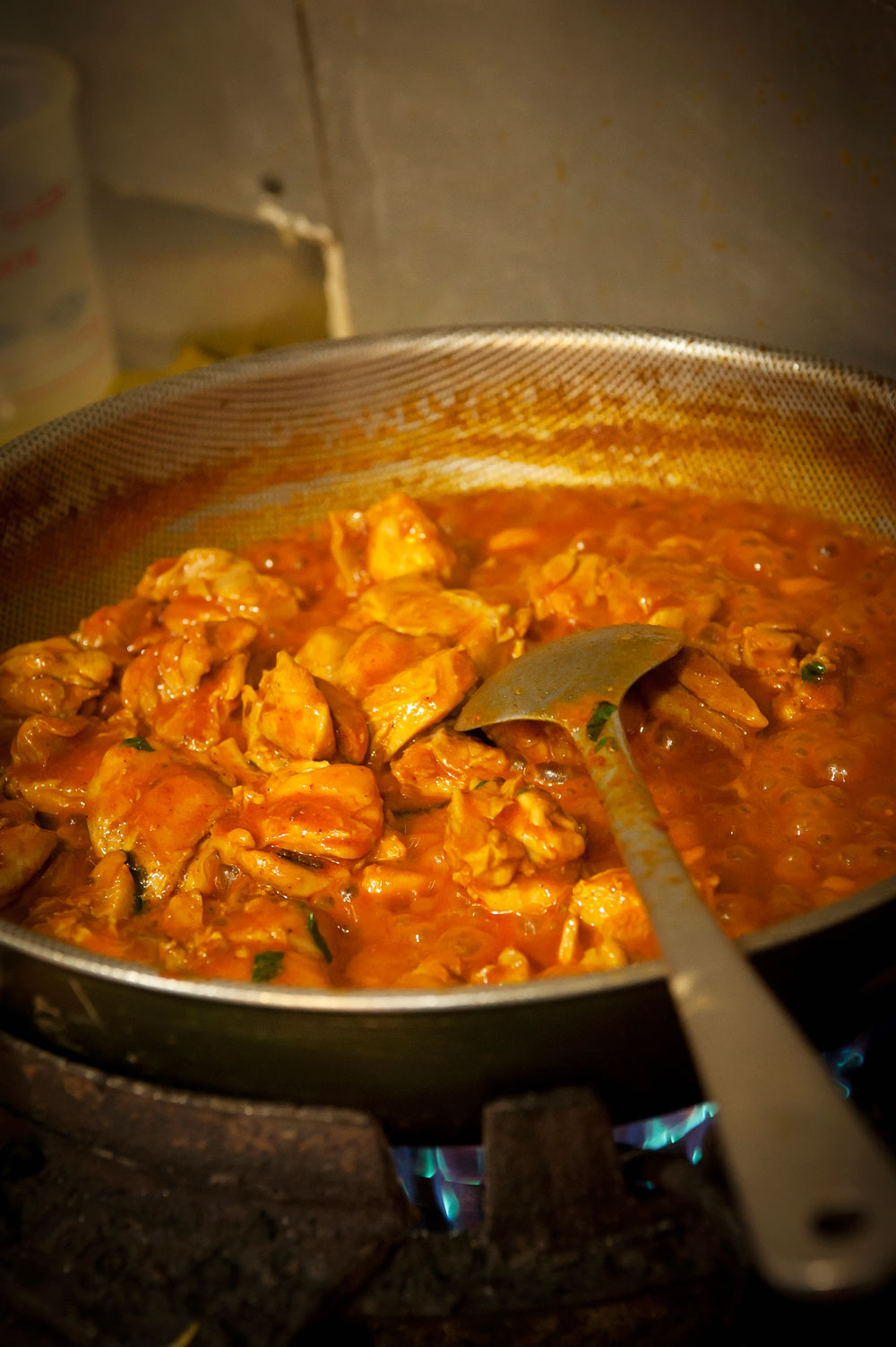 RAS VATIKA
596 Dominion Rd, Balmoral
Ras Vatika has been serving its super-cheap vegetarian delights in the same spot on Dominion Rd for 14 years. The masala dosa is great, and so are the generous thalis, and the street snacks come with generous servings of fresh herbs. When available, the patra (taro leaf rolls) are a highlight, and you should definitely try the pistachio-sprinkled rose lassi. Textures are varied, portions filling.
Indian
SANTHIYA'S
1270 Dominion Rd, Mt Roskill
With owners who hail from Ipoh in Malaysia, Santhiya 's serves both South Indian and traditional Malaysian dishes. We find it hard to go past the fragrant roti canai with chicken, and the house speciality, goat curry, is excellent too. If you're after a feast, go on Sundays, when they serve all-you-can-eat rice and curry on banana leaf.
Malaysian/Southern Indian
SATYA
17 Great North Rd, Grey Lynn
Satya consistently outperforms most other Indian restaurants both in atmosphere and food. Many customers cross town for the dahi puris (chickpea, tamarind and yoghurt finger food) and the menu is rich with curries, street food and dosas. With other outlets in Mt Eden Rd, K' Rd and Sandringham Rd, Satya is a much-loved Auckland institution, and deservedly so.
Southern Indian
SHUBH
520 Sandringham Rd, Sandringham
The thalis at Shubh are excellent value — take your pick of several vegetarian curries, to which is added roti, rice, pickles and raita, and you'll get change from $10. The samosas with tamarind chutney are also very good, and the bean and potato curry is addictive. Dinners end early: 7pm for dine-in, 8pm for takeaway. Also now at 150 Mt Smart Rd, Onehunga.
Indian
TANDOORI HUTT (Top 10)
164D Stoddard Rd, Mt Roskill
Marghoob, the charming owner of this hole in the wall, is from Uttar Pradesh, known for its rich, spicy Mughlai cuisine; biryani is a typical dish and his is a killer. Most dishes are made to order so you have to wait a bit, but add a fresh, tandoor-baked naan and chuck in a few pickles and you'll still get change from $20. Closed Wednesday.
Northern Indian
READ MORE: Top 10 Cheap Eats 2015,  Best Dumplings in Auckland, Korean Cheap Eats, Best Pizza in Auckland for under $20, Japanese Cheap Eats