Oct 9, 2014 Cheap Eats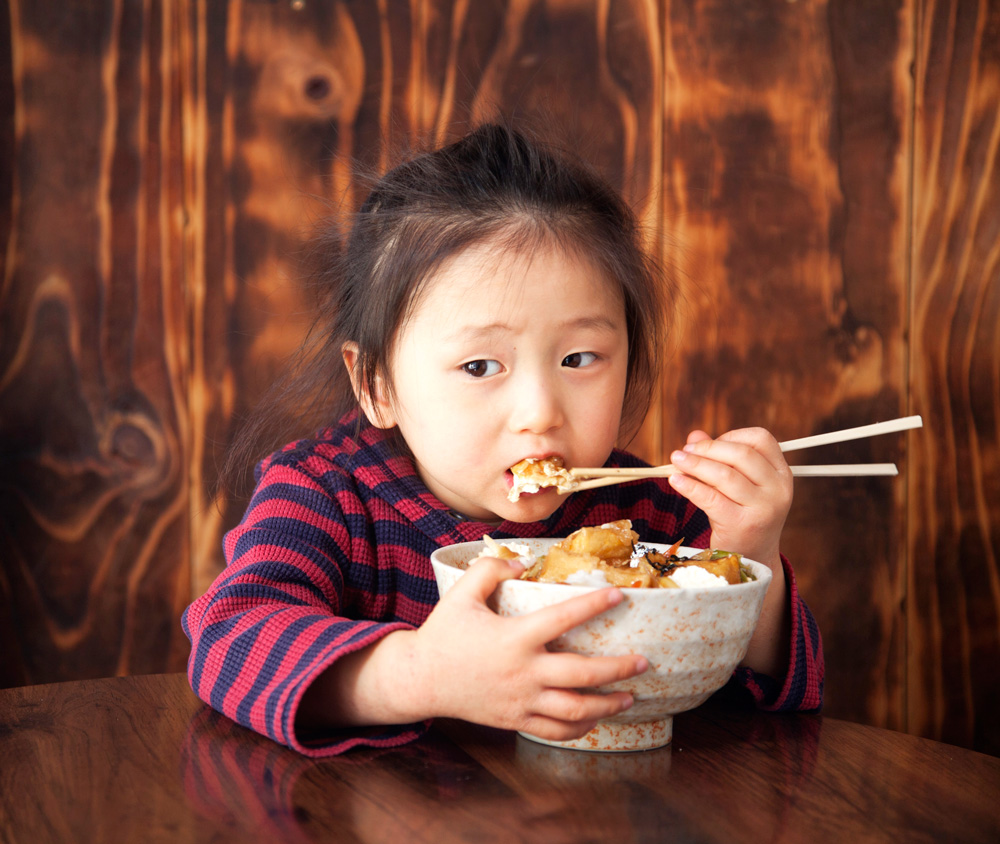 We like to think our judges are experts: food writers, bloggers, restaurant critics. People who analyse what they eat for a living, who have a special interest in street food, takeaway stalls and other types of cheap eating. Who know their dumplings and their donburi, their poppadoms and their pizza.
To start, we shut ourselves in a room with a long list: more than 250 Auckland eateries we thought would make good candidates for the Top 100. For three hours, we wrestled with what we knew and didn't know, what we agreed on and what we needed to check again. That process cut the list to 142.
Then we went out and started eating. Restaurants and takeaway bars were visited anonymously, and we always paid for the meals. It's pretty common in this part of the hospitality industry for restaurant owners to assume you want something free, or even that you expect them to pay you. We don't do that. No favours, no payments, no advertisements in exchange for a good mention.
A few weeks later, we met again. The 142 had grown, because we kept discovering new places, but the job was to get that list down. It was a big debate, and front of mind, we kept asking ourselves: would we recommend it?
That question helped us to identify many places that don't do much wrong, whose food we don't mind eating — but we set the bar higher than that.
We had to. There are 45 new places on our list compared with last year. A few of those are established places that we think have got better. In the case of Barilla Dumpling, it's back after missing out last year because of a D health certificate (now, it has an A).
Several of our new places are in food halls. Last year, we excluded food halls completely, but we've reviewed that decision. Take Mekong Vietnamese in the Ponsonby International Food Court and Marigold Thai at Food Alley: they are among the very best places to eat Vietnamese and Thai food in Auckland, and they fully deserve their slots.
We have also relaxed our price criteria a little: now, it's dinner for less than $20 or thereabouts. That means you should expect to find a range of menu options in that price bracket, not just one or two dishes, and that a main dish, with rice and roti or miso or whatever other sides you would normally order, might edge the bill past $20 but will not get to $25. This has allowed us to add a few more Malaysian and Japanese restaurants to the Top 100.
Most of the pressure on the list, however, has come from an explosion of new places. In Dominion Rd and Sandringham, in Ponsonby and the central city, Northcote and Birkenhead, Howick and Botany — all over town — Auckland is host to a great flowering of cuisines.
Satya has been joined by perhaps a dozen other exciting Indian restaurants. Northern Chinese dumpling and noodle bars have burst out of Balmoral to open in many corners of the city, while the owners of the pioneering New Flavour and Barilla have both expanded with additional outlets themselves. Gourmet burgers used to be defined by two or three franchise operations, but the rise of Burger Burger, Better Burger and others has meant those franchises don't even get a look in this year.
Coming Soon to a Takeout Near You: 5 Hot New Cheap Eats Trends
And yet, some big names are missing. Mexico is not on our list: we thought it would be a shoo-in, but it has become a franchise operation and we realised it has shifted the focus from restaurant to bar. We'll be reporting on Auckland's best bars later in the year, but we did not include them in the Cheap Eats list. This list is for places where the focus is clearly on the food.
Basque Kitchen, Bedford Soda and Liquor and Dida's are missing for the same reason.
Other places are missing because they don't fit under the price ceiling. Among them: the Canton in Kingsland, iVillage in Victoria Park Market, Panmure's splendid Beijing Duck restaurant and the magnificent Cambodian restaurant Sopheara in Flat Bush. The Cheap Eats list is not a full guide to Auckland's great ethnic eating.
And yet there are some big-name places that have missed out because they are simply not good enough. Chief among them is the Food Truck Garage. New to our list last year and even named in the Top 10, it has now, like Mexico, lost one of its key original owners, and the new kitchen crew are not working to anything like the same high flavour-bursting standards.
We were surprised. We were dismayed, too, because it's one of our locals. So it got three judges' visits.
Still, why fret for what's gone when we can celebrate what's come? The very popular Elliott Stables, an upmarket food hall right in the middle of town, now has a magnificent Cajun restaurant called Bonz. The splendid Cafe Abyssinia in Mt Roskill has been joined by several other excellent outlets, including Tandoori Hutt, a simple hole-in-the-wall joint that we think serves the best Indian food of any place on the list. Ponsonby Central has two exciting places in our Top 10: Chop Chop Noodle House and Burger Burger.
And yet, we confess, for all the splendour of the new, we still love the best of the old: Sri Pinang, the Middle East Cafe, the White Lady. And when we find ourselves in the vicinity of Browns Bay, we make sure we make time, and space in our tummies, for remarkably delicious ramen at Ramen Takara.
Auckland, eh. Such a good town.
THE TOP 100 BY SUBURB
EASTERN SUBURBS, MT WELLLINGTON, OTAHUHU AND WAIHEKE
EPSOM, ROYAL OAK AND MT ROSKILL
KINGSLAND, EDEN TERRACE AND MT EDEN
PONSONBY, FREEMANS BAY AND HERNE BAY
THE TOP 100, A – Z
@ BANGKOK 438 New North Rd, Kingsland
7 SIRI TASTE OF SRI LANKA 580 Sandringham Rd, Sandringham
ANGIE'S KITCHEN 17 Mount St, Auckland CBD
B & D Eden Quarter, 296C Dominion Rd, Mt Eden
BANZAI 583 Dominion Rd, Balmoral
BARILLA DUMPLING 571 Dominion Rd, Balmoral
BAWARCHI 523 Sandringham Rd, Sandringham
BBQ NOODLES BAR 29 Aviemore Drive, Highland Park
BETTER BURGER 31 Galway St, Britomart
BIG J'S 4/1 Melton Rd Mt Wellington
BIRD ON A WIRE 234 Ponsonby Rd, Ponsonby
BI WON KOREAN BBQ 29 Link Drive, Wairau Valley
BOMBAY CHINESE Queens Court Food Hall, 370 Queen St, Central City
BONZ CAJUN KITCHEN Elliott Stables, 41 Elliott St, Central City
BUN HUT 563 Dominion Rd, Balmoral
BURGER BURGER Ponsonby Central, 136-146 Ponsonby Rd, Ponsonby
CAFE ABYSSINIA Tulja Centre, 190 Stoddard Rd, Mt Roskill
CHEF RASA SAYANG 25 Mokoia Rd, Birkenhead
CHOP CHOP NOODLE HOUSE Ponsonby Central, 136-146 Ponsonby Rd, Ponsonby
CONCH KITCHEN & BAR 115A Ponsonby Rd, Ponsonby
COOCUP 18-26 Wellesley St East, Central City
CRAZY NOODLE BAR 110 Carlton Gore Rd, Newmarket
DRAGONFIRED PIZZA Little Oneroa Beach, Waiheke
DUMPLING ACE Northcote Town Centre, 39 Pearn Place, Northcote
EDEN NOODLES 105 Dominion Rd, Mt Eden
FISH SMITH 200 Jervois Rd, Herne Bay
THE FLAMING ONION 1 Lydia Ave, Northcote
FLOURISHING CAFE Shop 4, 1784 Great North Rd, Avondale
GREENWOODS FRESH CATCH 1 Pah Rd, Epsom
HONG KONG & CHINESE 64 Mokoia Rd, Birkenhead
IL BUCO 113 Ponsonby Rd, Ponsonby
JAI JALARAM KHAMAN 570 Sandringham Rd, Sandringham
JIALE BUN SHOP 33 Pearn Place, Northcote
JIMMY THE FISH Ponsonby Central, 136-146 Ponsonby Rd, Ponsonby
JOLIN SHANGHAI 248 Dominion Rd, Mt Eden
KAIRALI 754 Manukau Rd, Royal Oak
KK MALAYSIAN CUISINE 463A Manukau Rd, Epsom
KONG FUZI 9 Gooch Place, Meadowlands
KUTA BALI Ponsonby Village International Food Court, 106 Ponsonby Rd, Ponsonby
LAKSA HOUSE Newmarket Plaza Food Court, 11 Kent St, Newmarket
LATE NIGHT DINER 152b Ponsonby Rd, Ponsonby
LITTLE SHEEP HOTPOT 27 Cross St, Newton
THE LUCKY TACO Various locations (see theluckytaco.co.nz)
MAMAK MALAYSIAN Chancery Square, 50 Kitchener St, Central City
MARIGOLD THAI Shop 10, Food Alley, 9 Albert St, Central City
MARSIC BROS 47 Mayfair Place, Glen Innes
MEKONG VIETNAMESE Ponsonby International Food Court, Shop 2, 106 Ponsonby Rd, Ponsonby
MEN TATZ 28 Lorne  St, Central City
THE MIDDLE EAST CAFE 23 Wellesley St West, Central City
MT EDEN VILLAGE FISH SHOP 438 Mt Eden Rd, Mt Eden
MR ZHOU'S DUMPLINGS 3130 Great North Rd, New Lynn
MUMBAI CHAAT 1A Kitchener Rd, Sandringham
NAVAS CAFE 14 Ponsonby Rd, Ponsonby
NEW FLAVOUR 541 Dominion Rd, Balmoral
NISHIKI 100 Wellington St, Freemans Bay
NO 1 BBQ 1 Commerce St, Central City
NO 1 PANCAKE 10 Wellesley St East, Central City
PARADISE INDIAN FOOD 591 Sandringham Rd, Sandringham
PARKSIDE CAFE & VIETNAMESE CUISINE 775 New North Rd, Mt Albert
PEACH PIT 352 Karangahape Rd, K' Rd Precinct
PETRA SHAWARMA 482 New North Rd, Kingsland
POK POK THAI STREET FOOD AND BAR 261 Karangahape Rd, K' Rd Precinct
QUEEN CHEF Unit 10, 20 Link Drive, Wairau Valley
RAMEN DO 167 Symonds St, Eden Tce
RAMEN TAKARA 4 Anzac Rd, Browns Bay
THE ROAMING DIVE Various locations (see facebook.com/theroamingdive)
ROTTI HUT Tulja Centre, 190 Stoddard Rd, Mt Roskill
SAKE BAR NIPPON RESTAURANT 415 Manukau Rd, Epsom
SAMWOO VIETNAMESE CAFE 15 Princes St, Otahuhu
SAN BAO 708 Dominion Rd, Balmoral
SANCHUN BAMBOO HOUSE 9 Commerce St, Central City
SANTHIYA'S 1270 Dominion Rd, Mt Roskill
SASUMA 1278 Dominion Rd, Mt Roskill
SATYA SOUTH INDIAN RESTAURANT 17 Great North Rd, Newton (also in Sandringham Rd, Mt Eden Rd and K' Rd)
SELERA 487 Khyber Pass Rd, Newmarket
SHAOLIN KUNG FU NOODLE 636 Dominion Rd, Balmoral (also 486 Queen St, Central City)
SHUBH RESTAURANT & TAKEAWAYS 520 Sandringham Rd,  Sandringham
SIMLA MIRCH 451 Mt Eden Rd, Mt Eden
SPICY HOUSE 557 Dominion Rd, Balmoral
SPICY JOINT 533 Dominion Rd, Balmoral
SRI PINANG 356 Karangahape Rd, Newton

STUMPY'S PIZZA 702 Dominion Rd, Balmoral
TANDOORI HUTT 164 Stoddard Rd, Mt Roskill
TANOSHIMU YAKINIKU 605 Dominion Rd, Mt Eden
TANPOPO RAMEN 13 Anzac Ave, Central City
TASTY NOODLE HOUSE TAKEAWAY 898 New North Rd, Mt Albert
THAT'S AMORE Level 2, 42 High St, Central City
TIFFIN 598 New North Rd, Kingsland
TOP CAFE 7/30 Upper Queen St, Newton
TOP TEN 237 Balmoral Rd, Balmoral
TOTÓ PIZZA 51 Nelson St, Central City (also at Farina, Ponsonby)

TULAY'S KITCHEN 168 Kepa Rd, Orakei
TURO-TURO 26a Mayfair Place, Glen Innes
WANG WANG SPRING PANCAKE 704 Dominion Rd, Balmoral
WHITE LADY 18 Commerce St, Central City
XI'AN FOOD BAR  11 Anzac Ave, Central City (also Northcote & Mt Albert)
YONG FA  1001 Dominion Rd, Mt Roskill
YUMMY KOREAN BBQ RESTAURANT 23 Mokoia Rd, Birkenhead
YUZU JAPANESE 145 Ponsonby Rd, Ponsonby
ZHENG KEE 1238 Dominion Rd, Mt Roskill