Aug 29, 2014 Cheap Eats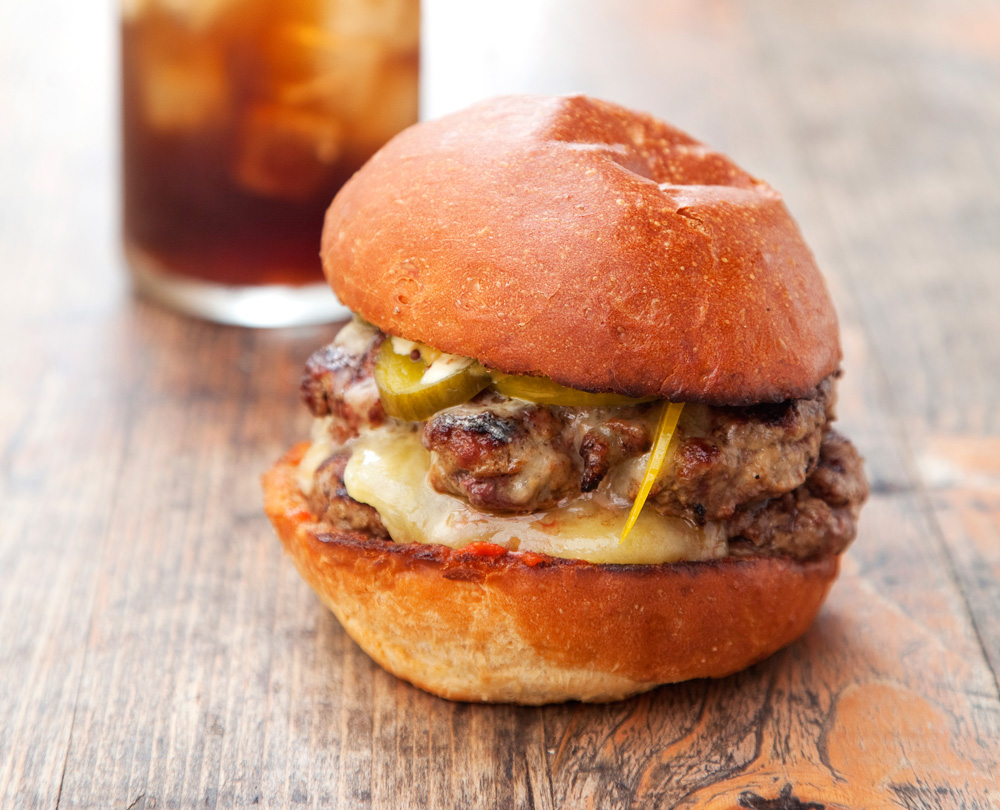 The Cheap Eats issue of Metro, on sale now, celebrates the 100 best places across Auckland for dinner under $20. But which dishes would we cross town for?
Above: Burger Burger. Photos by Ken Downie. 
1. Curry chicken roti at Mamak Malaysian
Possibly the best curry chicken in the city, a beautiful tension between spice and sweetness, pungent with belacan (shrimp paste) with just enough chill oil on the surface, the chicken falling off the bone. Even better: they make the roti fresh each day and it is equally sublime.
2. Green beans with pork mince at B & D
We've chased a ghost with this dish ever since the excellent Sappor Noodle House closed shop, and though we order it often, we haven't found anything that comes close to Sappor's version — until now. At B & D, the dish strikes a perfect balance of salty, garlicky and spicy, with the mince and sauce clinging to perfectly deep-fried green beans.
3. The Whole Meal Deal at Burger Burger
A cooked-to-order burger on the best bun in town, raised to a new level with perfect shoestring fries and charred broccoli with almonds. Go the Burger Burger!
4. Enjera at Cafe Abyssinia and appam at Kairali
We think of these pancake-like staples used as cutlery in Ethiopia and South India respectively as catnip. Café Abyssinia's enjera is a huge blanket of spongy teff-flour with a distinctly sour flavour from the fermentation. Kairali's appam is also fermented, made with rice and a little coconut milk, and has a delicately tart flavour and silky texture.
5. Chicken tikka at Tandoori Hutt
We're wary of tikka — too many dry, colouring-enhanced versions that haven't seen the inside of a tandoor oven. But then we discovered Tandoori Hutt, where the chicken tikka — served with raw onion, coriander and raita — is succulent and sensationally smoky.
6. Oseng Klaten at Kuta Bali
There's a perfect balance of spices and coconut cream in this chicken and vegetables dish by Kuta Bali, made better by starting with a bag of their homemade crunchy spicy peanut crackers.
7. Burger with onion rings at The Flaming Onion
Even if you don't fancy a burger (which would be weird, because at the Flaming Onion they're great), the sides of real onion rings and homemade potato rosti alone are worth crossing the bridge for.
One of our Cheap Eats Top 100 judges has obsessed about this dish since eating it in a bus-station canteen in Chengdu. Eden Noodles' version comes with hand-pulled noodles, topped with crunchy pork and numbing Sichuan pepper, plus a token green. No wonder the queue stretches out the door most days.
https://www.youtube.com/watch?v=lbIbmbQDKvg