Oct 9, 2014 Cheap Eats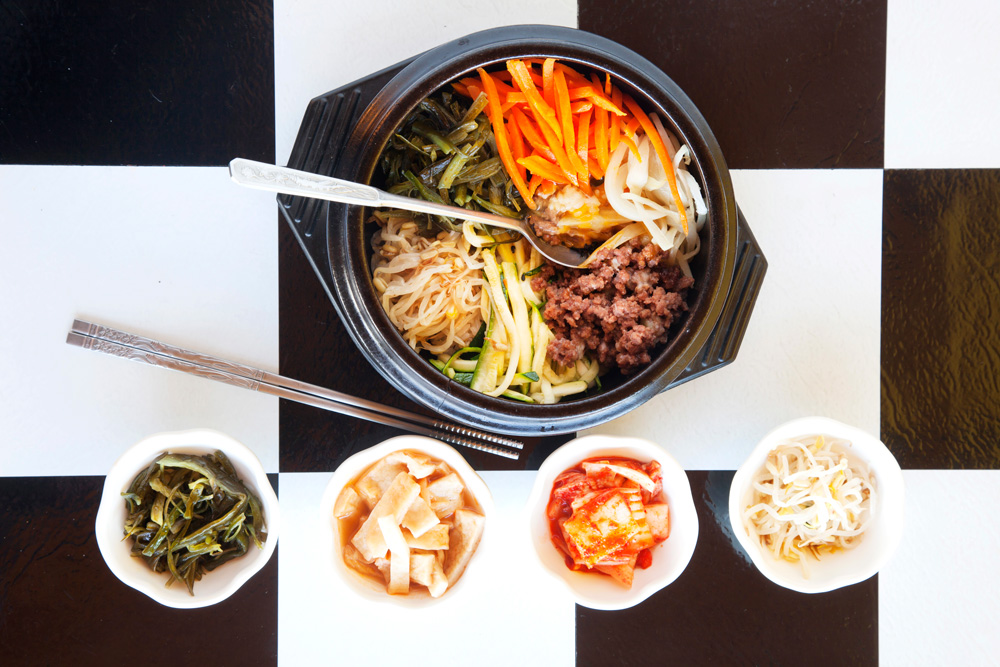 Pickles at Yummy Korean, Birkenhead.
Big right now? Dumplings and hand-pulled noodles from northern China; chicken 65 and other curries that aren't butter chicken; Korean barbecue and Thai dishes that are more about the flavour than the sugar; and a new generation of both gourmet burgers and fish and chips. But what's next? Here's our pick of five future trends.
1. Cold noodle dishes
There are two Korean favourites: naengmyeon (cold buckwheat or arrowroot noodle soup — it's so much better than it sounds) and bibim naengmyeon (cold buckwheat noodles with tossed toppings and a red pepper paste called gochujang). Readily found on most Korean menus.
2. Hoppers and appam
We predict a dumpling-like following for Sri Lankan hoppers and South Indian appam: pancakes that make the perfect vehicle for holding a fried egg or sweet coconut flesh, or for mopping up a fiery Keralan curry.
3. Pickles and fermented foods
A trend that crosses ethnic barriers. Kimchi is already a star, sauerkraut and pickled vegetables to accompany burgers are on the rise, and we predict more.
4. Barbecue
Whether it's Texan or Carolinan, whole-hog or beef brisket, pit-smoked Southern barbecue and its traditional accompaniments haven't really hit town yet. And let it be known: in its place of origin, barbecue is a noun, never a verb.
5. Asian greens
No longer just a token plate of steamed greens ordered at yum cha, the many and varied (and generally very nutrient-dense) greens used in Asian cuisines will become known for their individual qualities.