May 3, 2019 Cheap Eats
METRO + BURGERFUEL: BurgerFuel has a new meat-free burger, rolling out nationwide for a limited time – but is it any good?
BurgerFuel is rolling out a new meatless burger, made with American company Beyond Meat's pea protein-based burger patties, with no soy, gluten or GMOs.
The Beyond Beleaf burger will hit Kiwi stores today, the first company to roll Beyond Meat's product out nationwide. The burger isn't really so unusual – except it doesn't contain any animal products and with a plant-based patty.
"It tastes the way a cheeseburger should taste" Alexis Lam, BurgerFuel's Chief Marketing Officer, says. "Pea protein is what drives most of the product. They use a beetroot juice to emulate the redness you get in normal meats."
BurgerFuel is aware of the increase in people looking to swap meat out of their diet, and say the limited time offering of Beyond Beleaf is just another option from the already wide variety of vegetarian and vegan choices on their menu.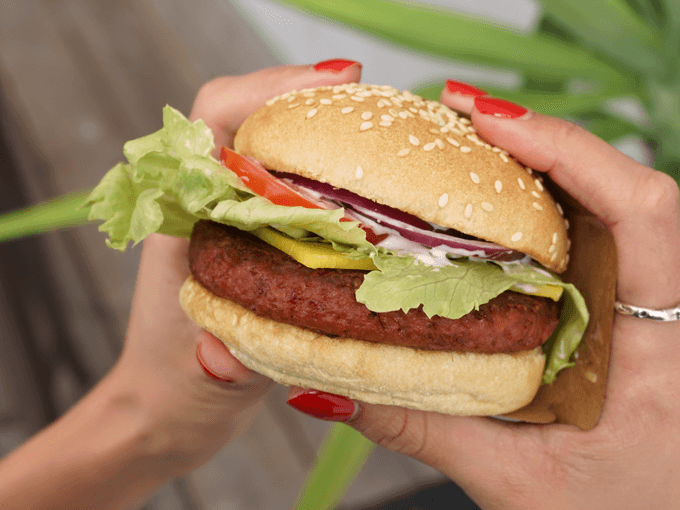 "We've always offered vegetarian and vegan products, and this really is the next in that trend. The Beyond Beleaf burger gives people the opportunity to try something that might suit their outlook from an ethical or environmental standpoint without necessarily having to change their daily routine." Lam says the burger would appeal to flexitarians and those looking to cut down their meat consumption for environmental reasons. "What we're really interested in now is this new market we're seeing of people who may not have traditionally call themselves vegetarians or vegans, but they want to try new products. They might have been a self-confessed carnivore."
But enough about all of that, because none of it matters if the burger doesn't taste any good – as Lam says "when it comes to burgers, taste comes first".
As a former vegetarian, I've chewed my way through my fair share of watery mushroom burgers and tofu, and it's quite amazing to realise how far meat-free alternatives have come since the early 2000s. BurgerFuel helpfully provided a Hamburgini (small cheeseburger) with real beef to compare the Beyond Beleaf to, and if you eat a bit of patty all on its own followed right by the real deal you are able to discern a subtle difference. But when it's in the bun with all its saucy friends, the Beyond Beleaf just tastes like a burger – salty and fatty and cheesy (in this case the cheese is vegan, though that can be swapped out for regular) with some nice crunchy lettuce and a few rounds of red onion. At no point am I distracted from the enjoyable experience of "I am eating a burger". If I didn't know it wasn't really beef I doubt I would have guessed. A lot of this comes down to the texture Beyond Meat has managed to capture – it's an incredible beef mince mimic.
The Beyond Beleaf is $10 – a more than adequate burger for a quick lunch which kept me full all afternoon.