Mar 15, 2016 Cheap Eats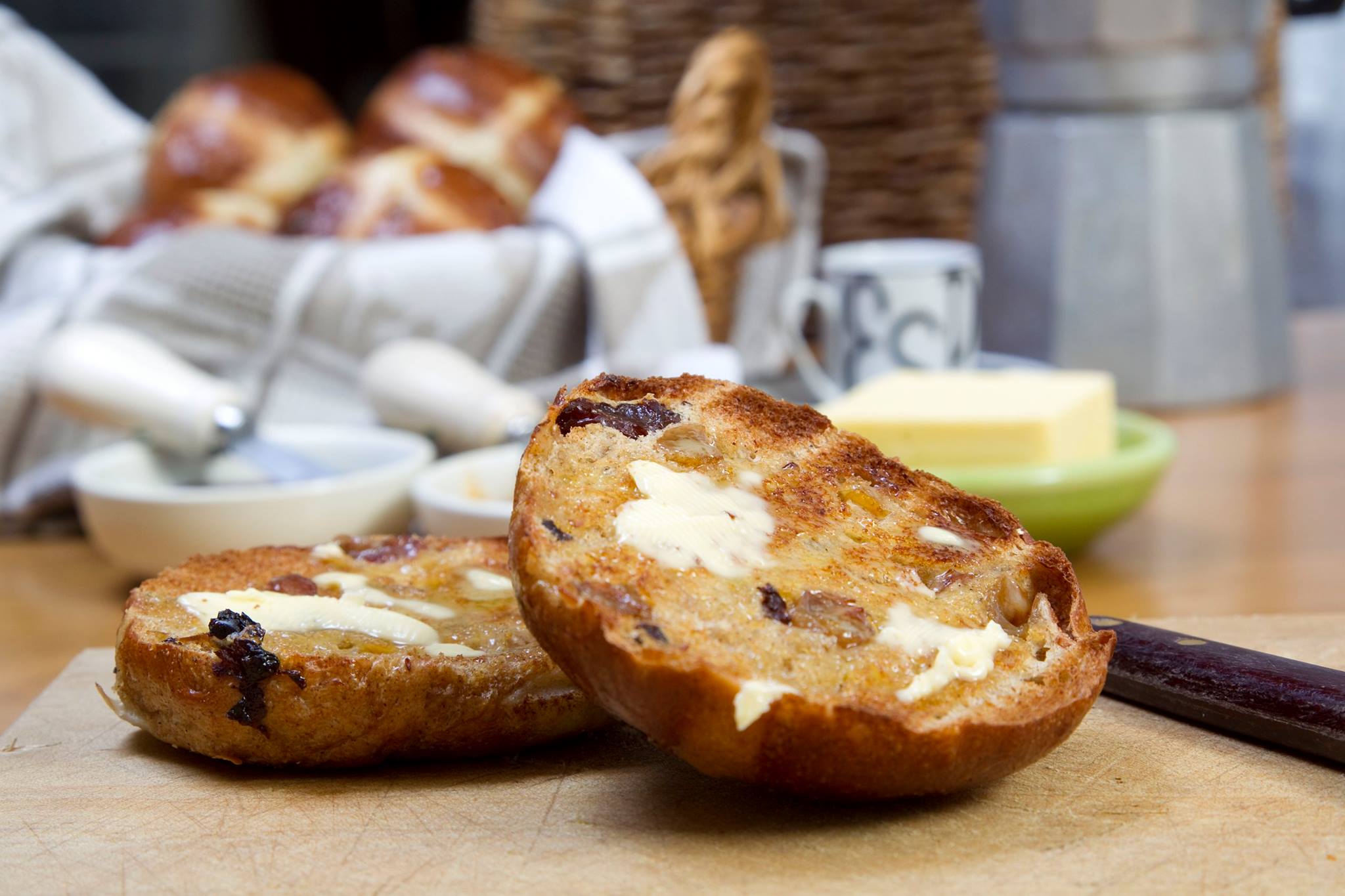 Above: hot cross buns at Wild Wheat. Photo: Facebook.
Words by Alice Harbourne. Photos:Facebook.

Nothing incinerates faster than the sticky half of a too-generous wedge of not-yet-hot cross bun in the toaster. But even that smell – the one of burnt toast and orange – has a Yankie Candle-worthy nostalgia to it. For around one month of every year, houses across the land smell of burned hot cross buns, and still we come back for more.
Here are the best places in Auckland to purchase the most delicious symbol of crucifixion there is. And remember, it's worth turning on the grill and toasting these bad boys properly, rather than stuffing the toaster. So, in no particular order:
Little & Friday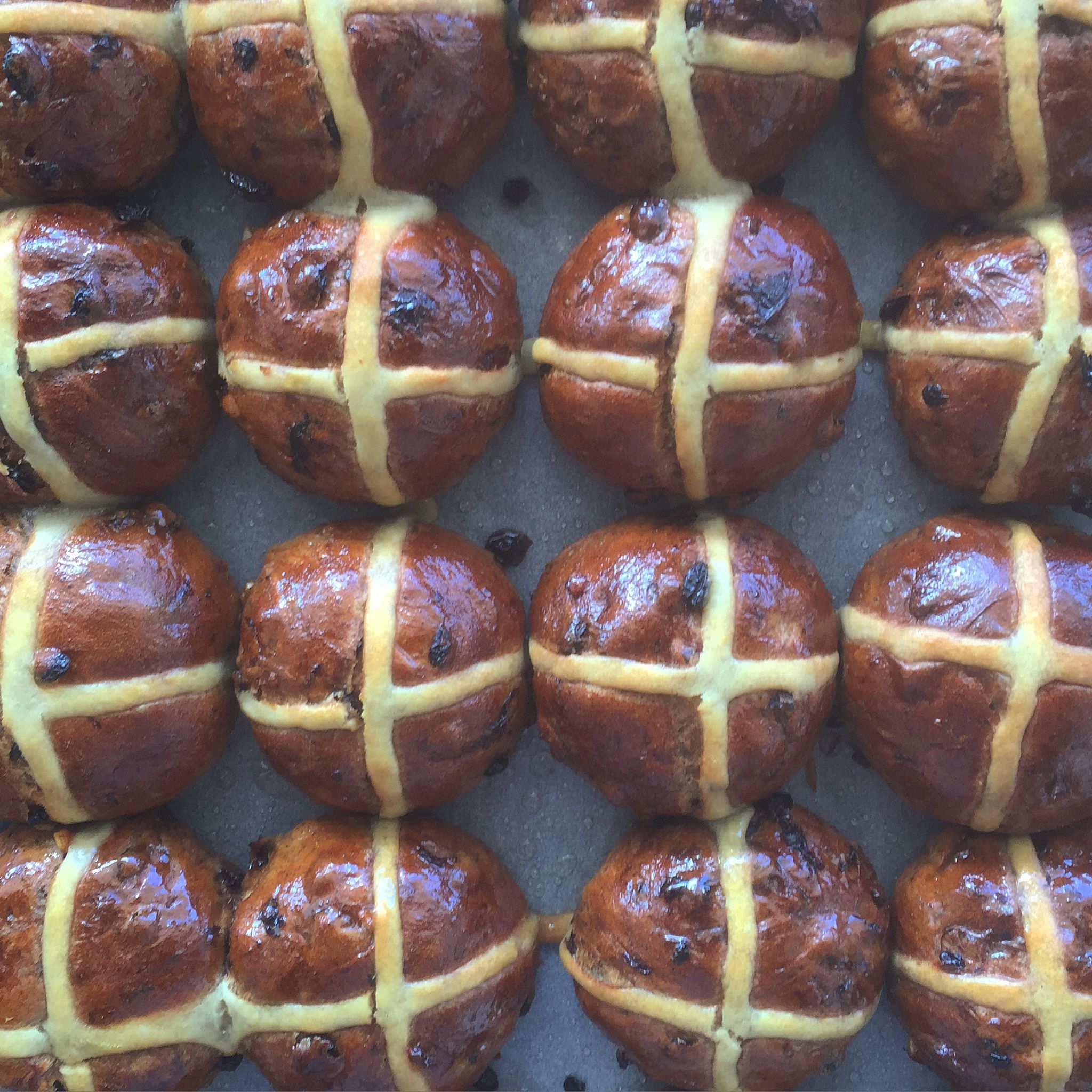 Round and traditional, and unlike most Little & Friday gargantuan bakes, rather modestly sized. Kim Evans' hot cross buns are as famous as her doughnuts at this time of year thanks to a moreish, understated recipe characterised mostly by fragrant orange peel. They're no longer a bridge too far this year, either, get 'em in Newmarket, the CBD tuck shop, Belmont or Ponsonby.
Ima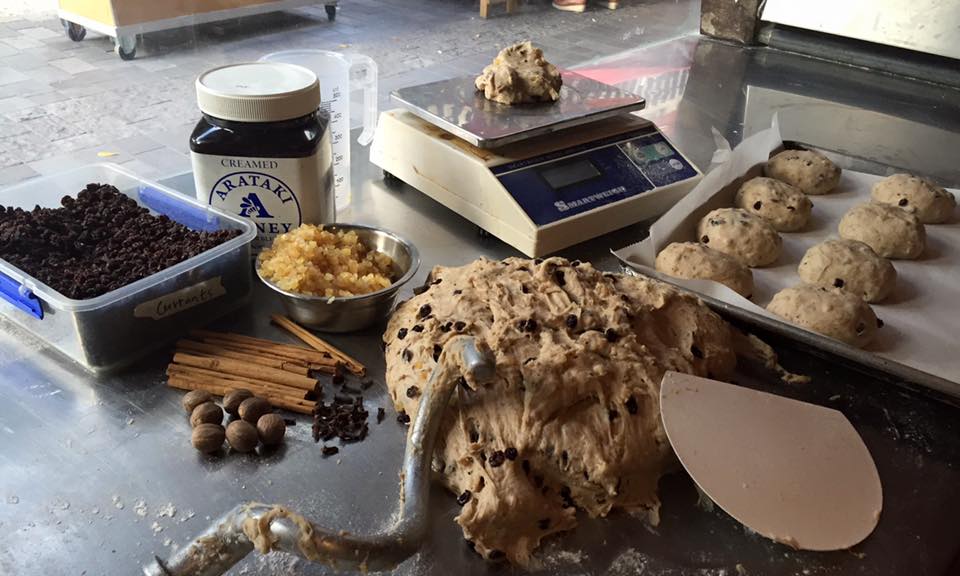 We can just imagine Ima owner Yael Schochat stopping to take this photo, hands and phone sticky with dough, mid-frenetic bake, the only word that can possibly describe the meeting of demand her custard-topped crossy bs have inspired. The photo tells you everything you need to know: old-school methods, whole spices and a window view that probably doesn't get looked at until after Easter. 53 Fort St, central city.
Bread & Butter Bakery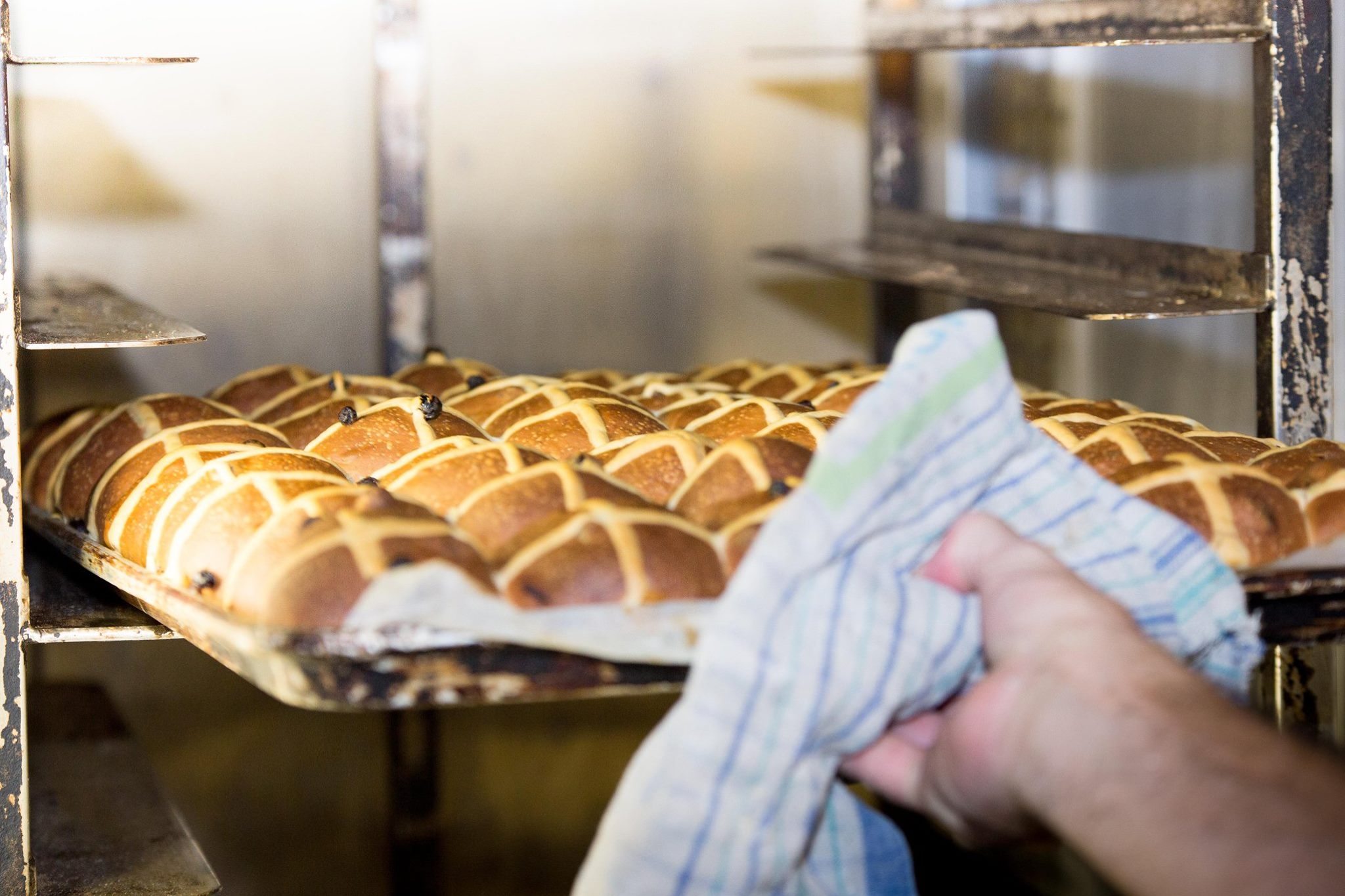 Of course every baker says their hot cross bun recipe is the best, but there's a conviction in Bread & Butter Bakery owner Isabel Pasch's voice and a fire in her eyes that tell you she means it. Made using organic flour and preservative-free traditional baking methods, it's essential to eat these sensibly-sized buns fresh. Grey Lynn, Ponsonby and Milford.
Miann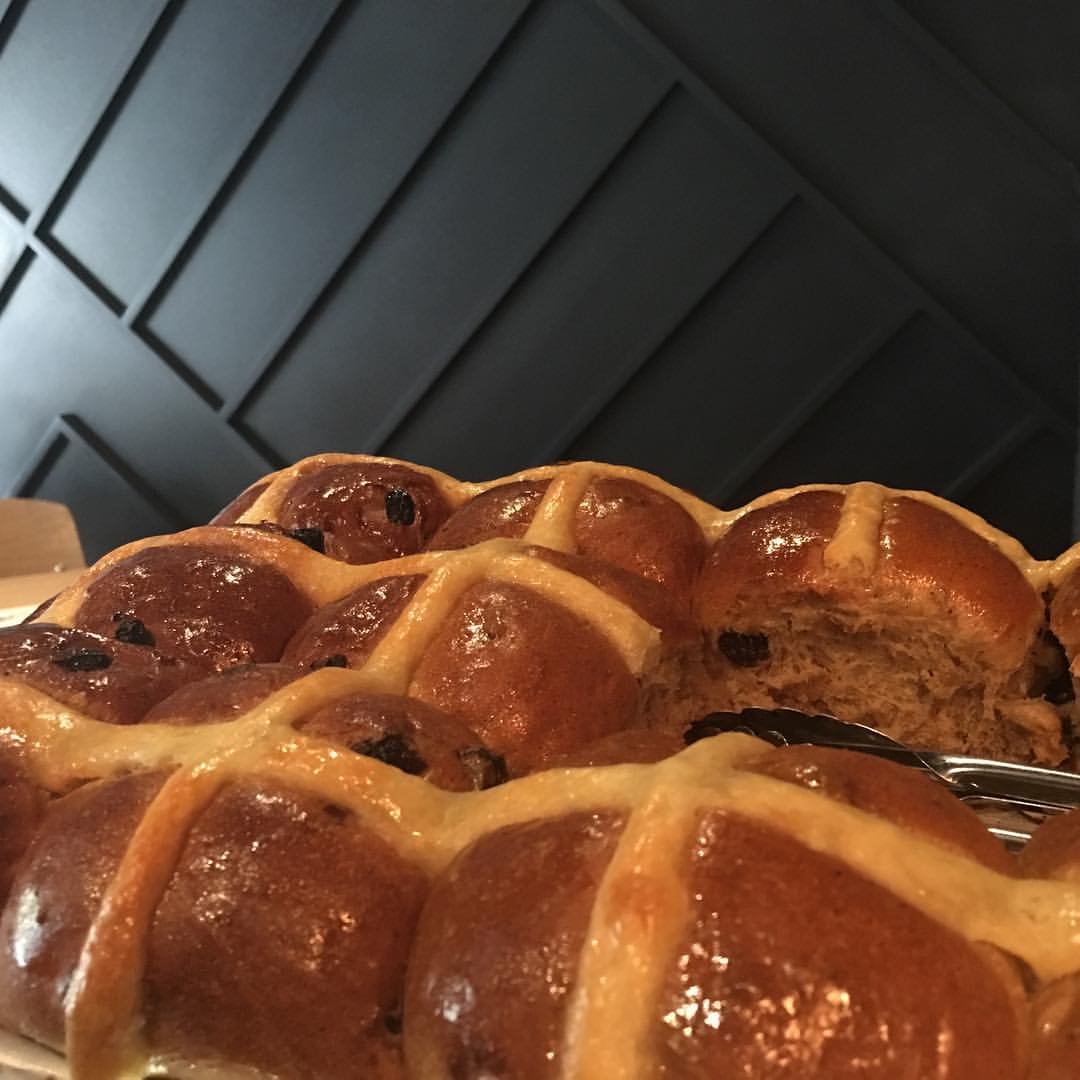 Follow chef Brian and Roselle Campbell's dessert bar on social media and say goodbye, hips! We survived Valentine's Day, frustratedly munching on office vending machine kit-kats as proximity consolation, but now it's Easter we're ready to spend all our money on Ubers to Fort St for phoenix-like Easter eggs and chocolate bunnies, and these glossy, heavenly, juicy buns. 57 Fort St, central city.
La Voie Francaise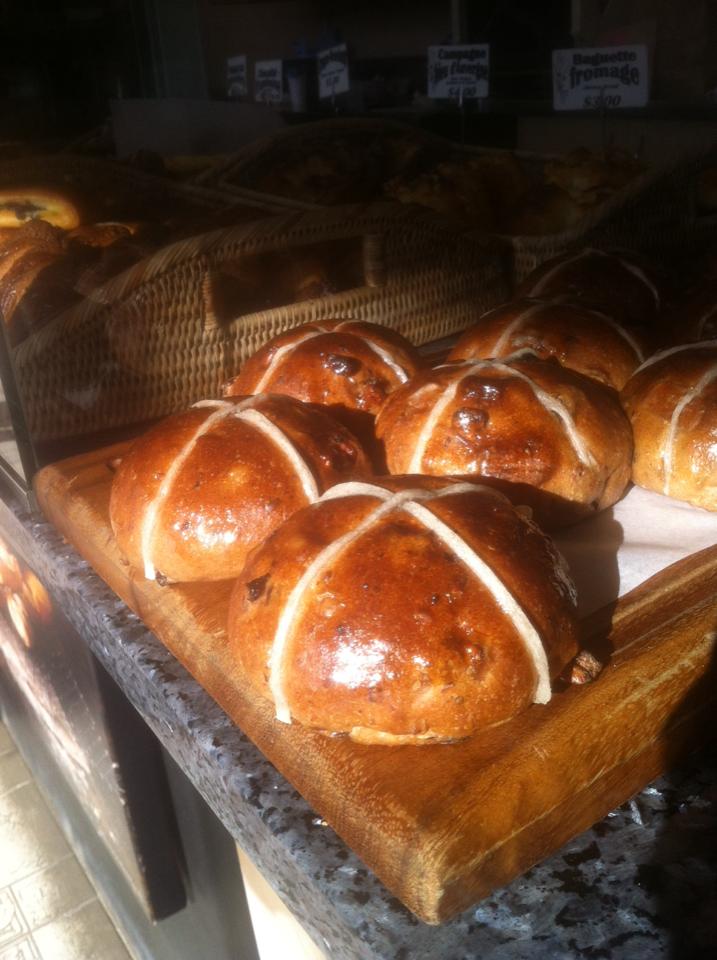 There's something grotesquely seductive about the skin-bubbling effect of giant, juicy currents in these tea cake-like buns from Dominion Rd's best French bakery. These are toast jammers for sure, so pop on a mindfulness meditation and give them the toasting they deserve under the grill. Serve with lashings of Lewis Road butter. Shop 4, 875 Dominion Rd, Mt Roskill.
La Fourchette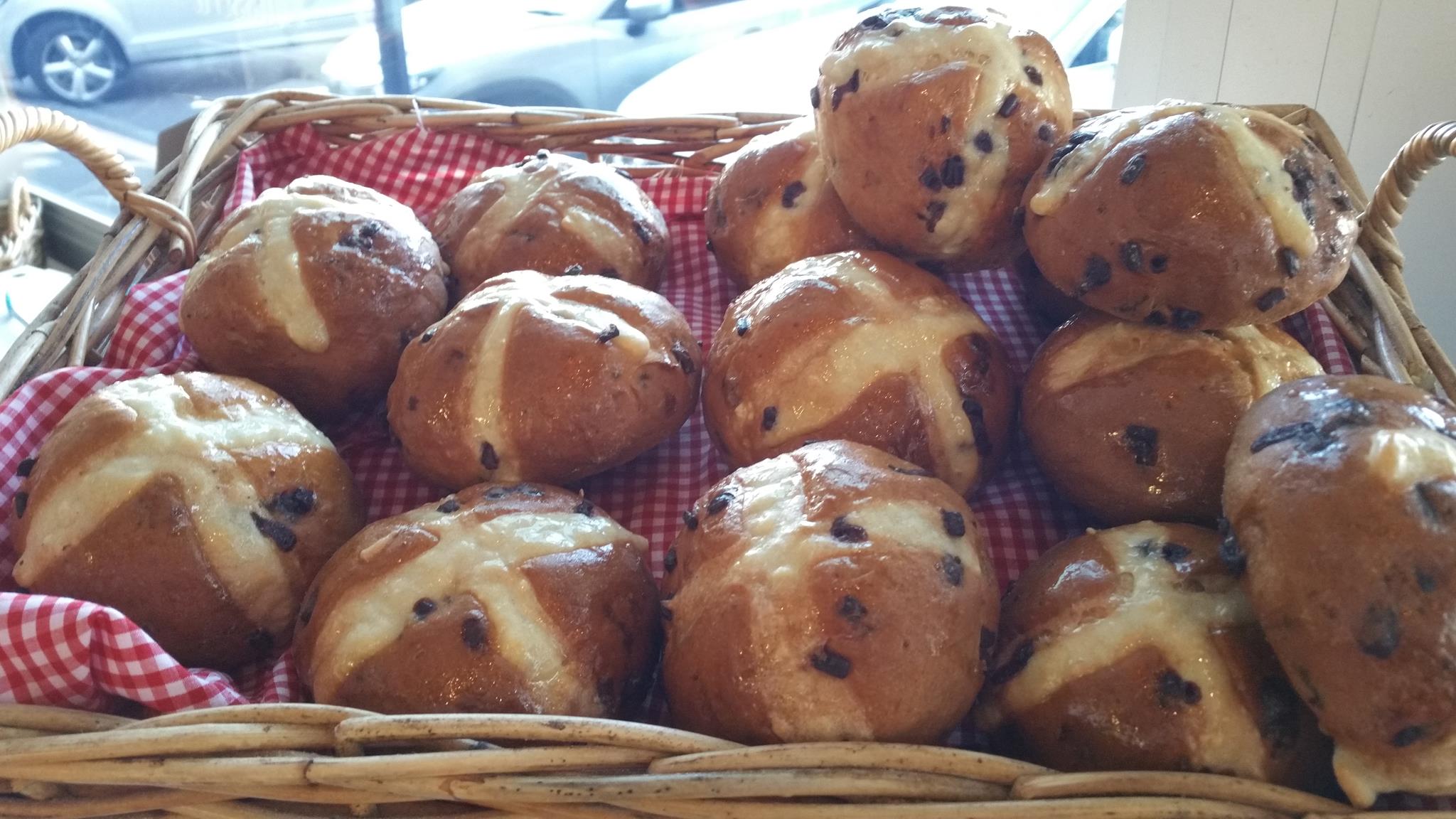 French bakeries are so hot (cross bun) right now. La Fourchette's beauties are so nicely rounded you'd cup them in your hands if they weren't so sticky. Satisfyingly chewy while nicely fluffy. 8c Turua St, St Heliers.
Olaf's Artisan Bakery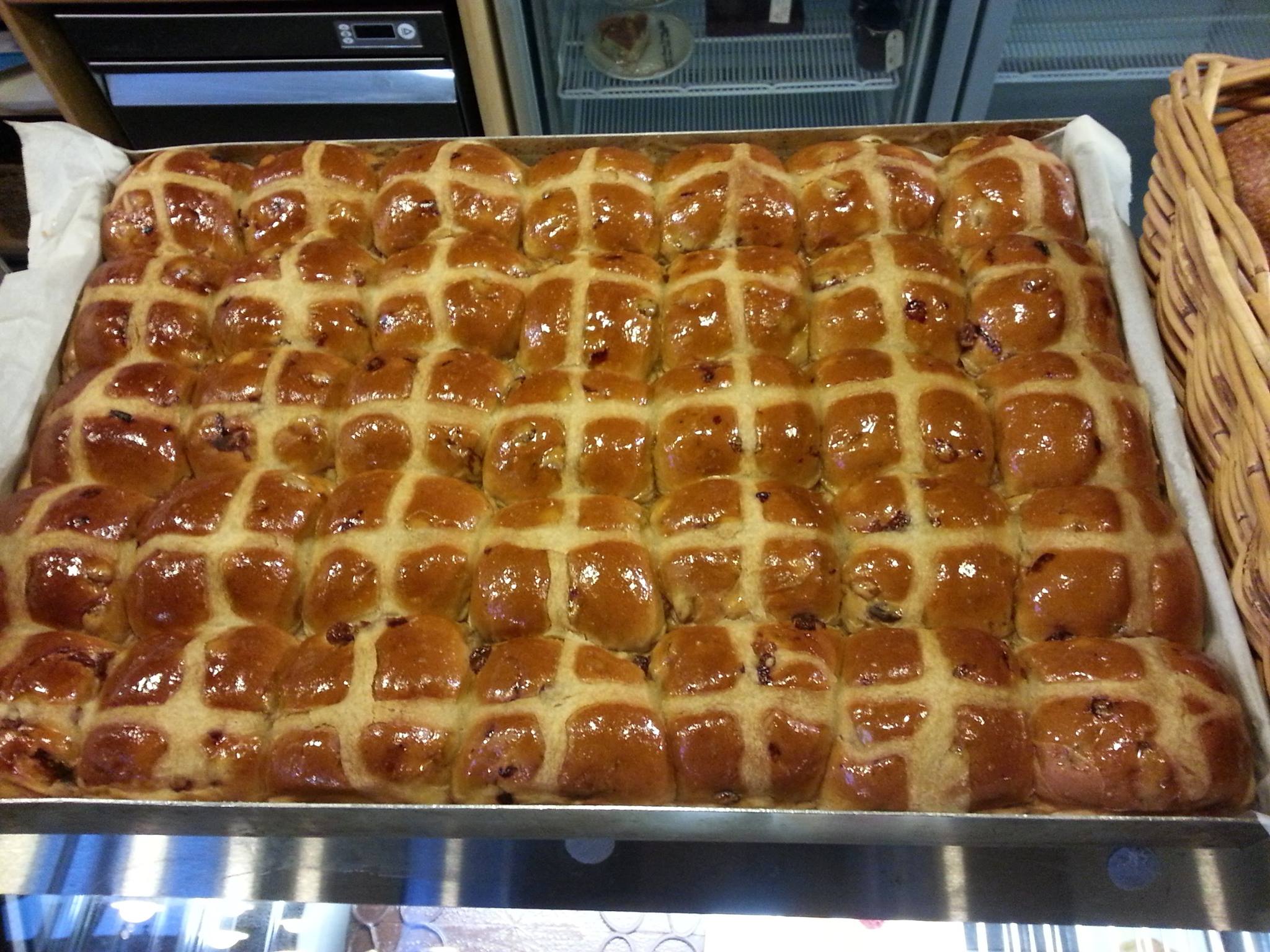 Square and squishy, Olaf's daily batch of butter-melters are deservedly award-winning. 1 Stokes Rd, Mt Eden.
Wild Wheat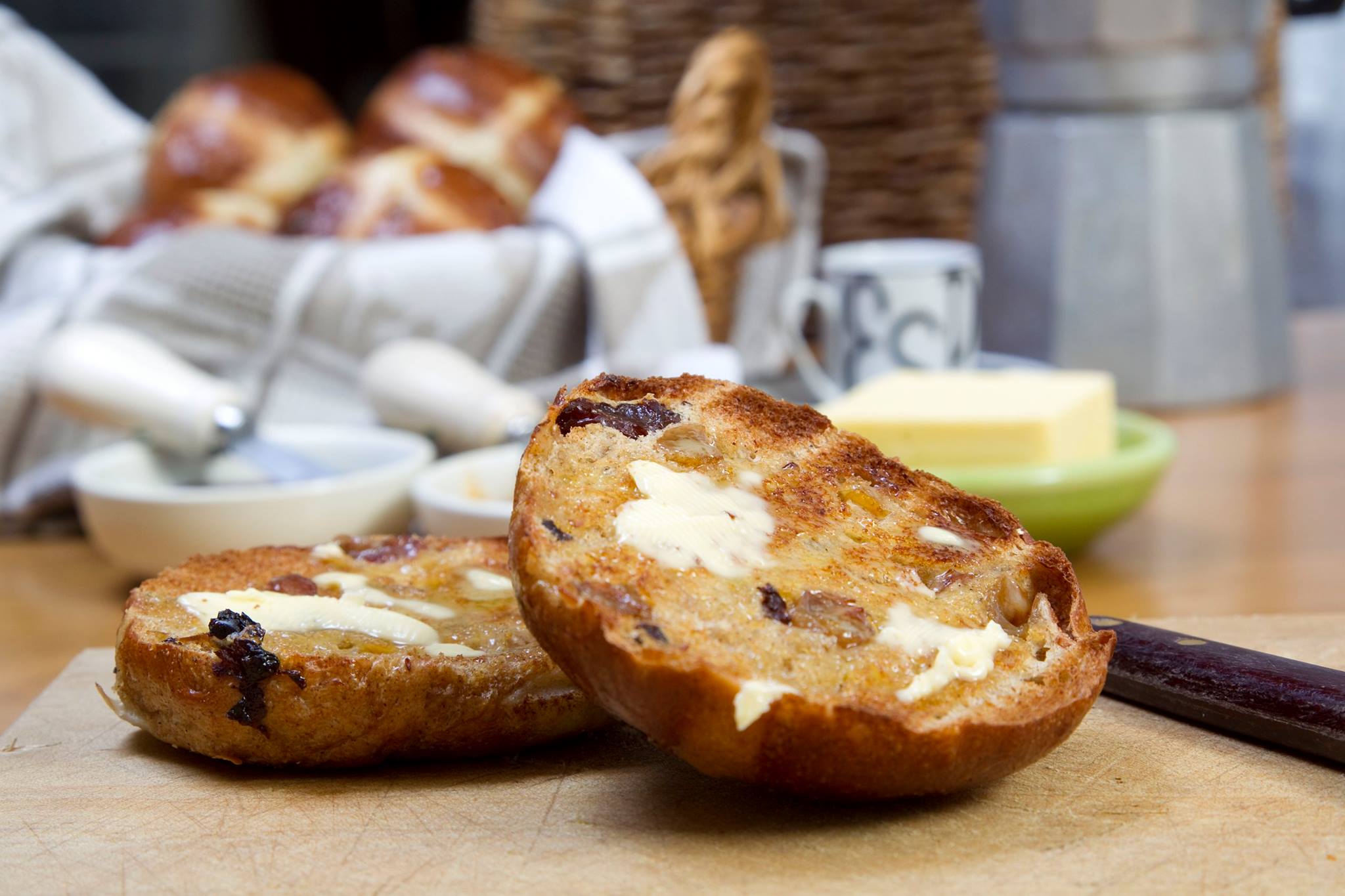 Shaped by hand and crammed with currants, Wild Wheat's version have the benefit of being easy to toast! Hurrah! They sell-out very quickly though, check Sabato if the mothership has run out. Mt Eden, Howick and Belmont.
Little Bird Unbakery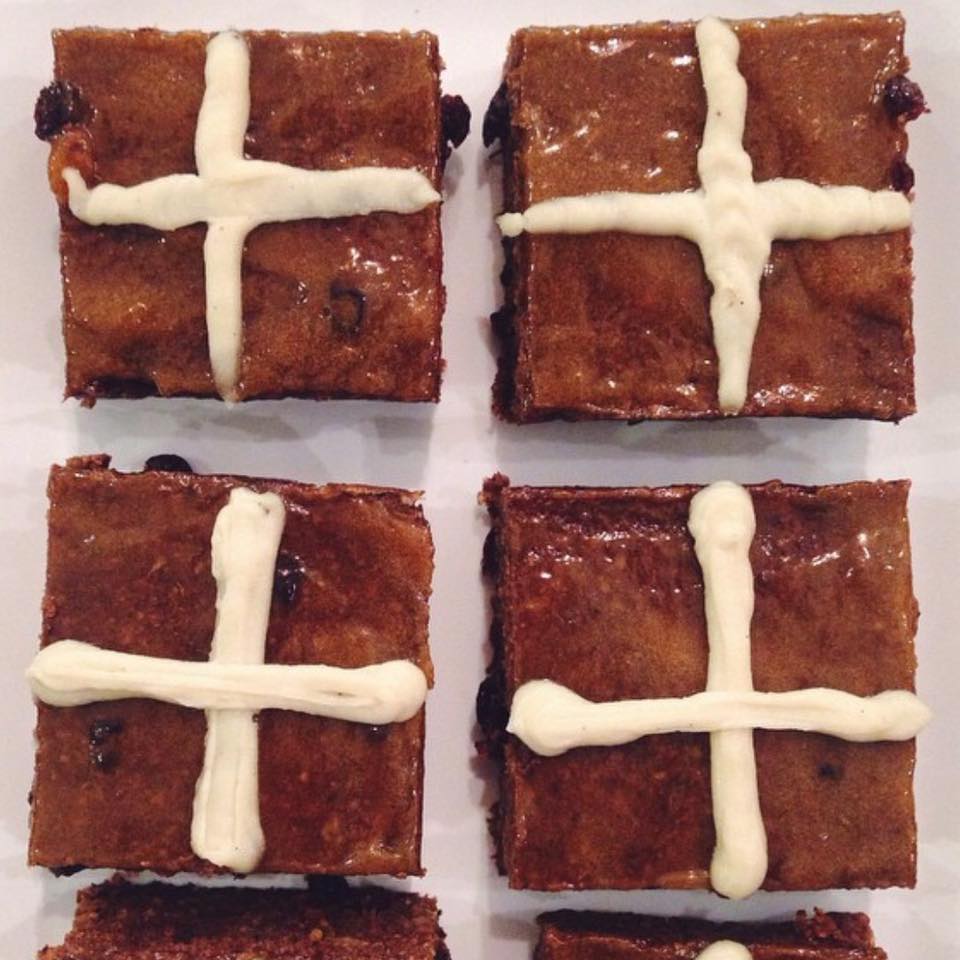 What sorcery is this? How, HOW have Little Bird Organics managed to make hot cross buns without using dairy, gluten or an oven? Nuts have a lot to answer for, and genius chefs trained by Megan May. They should be renamed though "raw cross buns" doesn't quite have the same ring to it. Cross fit buns, perhaps? Ponsonby and Kingsland.
Pukeko Bakery – new addition!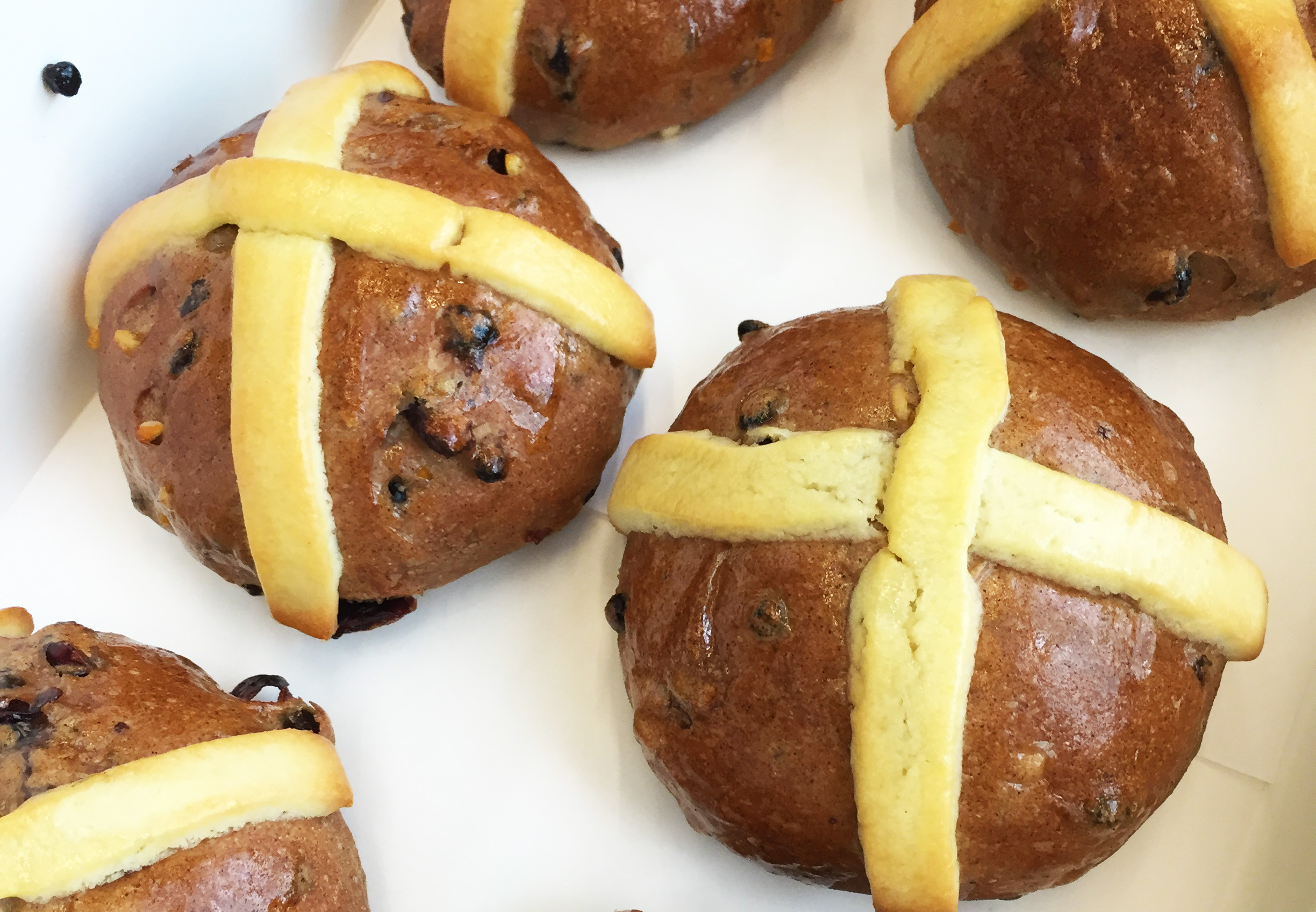 As soon as this article was published, Pukeko's head baker Jason Olmstead tweeted me a photo of a mountain of perfectly-formed hot cross buns, and then swiftly brought us a batch to try. If you can't tell, they're his passion, and are a bestseller at Pukeko Bakery where they always sell out. His recipe derives from a combination of two found in cookbooks each well over 100-years-old. The cross is made separately, and is beautifully light and crispy. The dough itself is perfectly sweetened with bush honey, gooey in texture thanks to potato starch and dotted with a mix of dried fruit, including cranberries. Oh, and they're generously sized, delightfully so.
Browns Bay, Mairangi Bay and multiple farmers' markets.
Updated 18/03/2016 to include new addition Pukeko Bakery and remove numbered list; hot cross buns are listed in no particular order!