Jun 26, 2015 Cheap Eats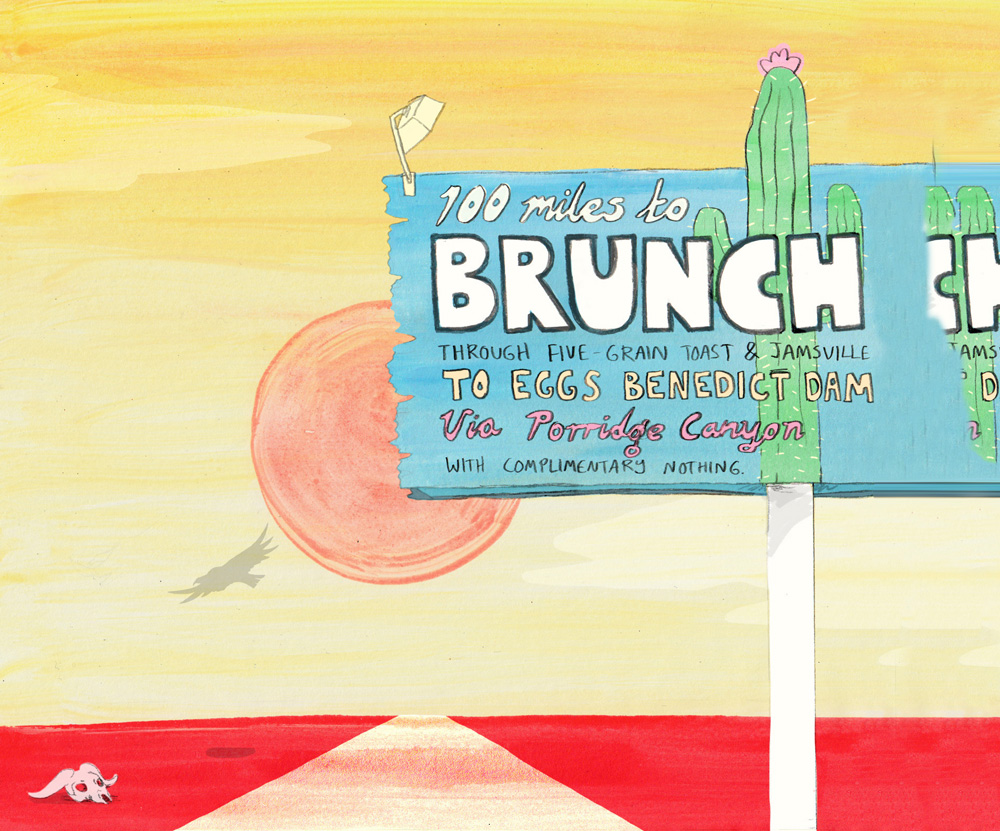 Why have eggs benedict or porridge when you could have pho?
By Simon Farrell-Green
I'm not really one for going out for breakfast. I buy really good eggs from a secret egg society (they arrive from Kumeu at a Ponsonby apartment by the tray) and then I cook them, many different ways, and I sit at my table with strong black coffee and the newspaper and feel exceptionally content, even a little smug.
So the thought of paying $18.50 for eggs and $4.50 for a coffee really gets my goat. As do most "brunch" — god, I hate that word — menus, which invariably seem to run through five-grain toast with jam to eggs benedict via porridge. Two coffees each, a newspaper that someone else has already read and a plate of eggs, and you don't have much change from $60.
But Asian breakfast? A completely different thing. Nasi lemak in Bali, for instance, or pho in Vietnam or — my favourite — congee in Hong Kong and China. These are things that we think of as lunch or dinner and yet, a bit like pizza in the morning, they are much better for breakfast.
So when Bolaven opened in Mt Eden last year, I got very excited: you can have pho for breakfast, and it's almost exactly like what you find in Laos. But they also do a Lao fried egg, which comes with a spicy tomato chutney, sticky rice and — get this — soy sauce. It is a very messy breakfast, which I like very much.
I have a soft spot for congee — rice porridge, cooked for an hour or so until it's mush. In big hotel dining rooms in Hong Kong and China, you can get a big bowl of it and then all manner of things that go with it: sprinkles of various types, seaweed, pickled vegetables, coriander, maybe some strange fermented type of plum, not to mention soy sauce and chilli.
Yum cha is best for breakfast and I can highly recommend the central city's Grand Harbour, where a great big trolley of congee comes around, topped with spring onions and bread croutons. It's sublime — silky and delicate.
You'll find congee in any number of restaurants, too — look out for Hong Kong-style barbecue duck joints; if you really feel like a drive, head out to the excellent Fong Mei (90 Whitford Rd) in Meadowlands, where they have about 10 different types, all wonderful.
At Uncle Man (277 Karangahape Rd), meanwhile, you can find nasi lemak as well as any variety of roti, which make for an excellent breakfast.
They also serve a Malaysian breakfast that appeals to the small child in you: kaya toast and egg, which is white bread stuck together with sweet coconut jam, and a mashed egg, to which you add a small saucer of sticky sweet soy sauce. You wash it down with kopi tarik — sweet pulled Malaysian coffee — and it is generally fairly wonderful.
Don't forget bao: the Chinese eat buns for breakfast the way we eat croissants. Head to Jiale Bun Shop (33 Pearn Place, Northcote) for a pork and Chinese kimchi bao, or Little Fatty (aka Tasty Takeaway, 898 Mt Albert Rd, Mt Albert), where you can get a shenjian bao — a fried pork bun, basically, filled with stock on the inside and caramelised on the outside. Both are native to Shanghai and particularly good for a hangover.
But my favourite is Bun Hut (563 Dominion Rd, Balmoral), which is open from 8 in the morning and which serves all manner of wonderful Beijing-style breakfasts. There is bing, which is a Beijing pancake with an egg coated around the outside and comes with either a deep-fried bread stick or a crunchy bready deep-fried wafer inside. There are excellent buns — we like the egg and fennel — and there is savoury tofu jelly, which comes with a savoury gravy; it is a bit like potato and gravy — in a good way — and when you dunk the bing in it… Well, you can keep your eggs benedict any day.
First published in the November 2014 issue of Metro. Illustration by Beck Wheeler.