May 23, 2018 Cafes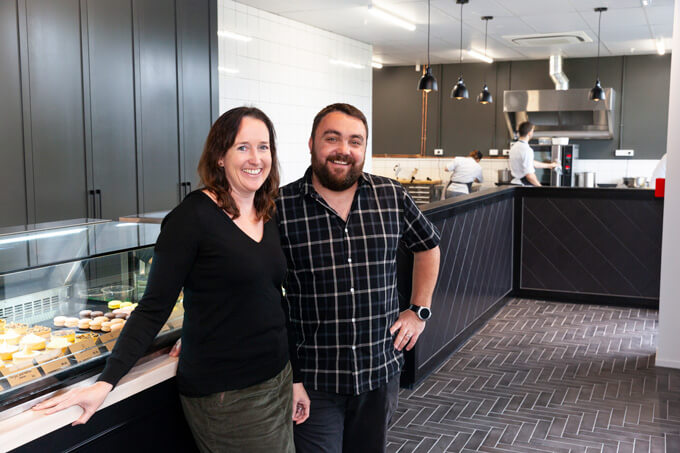 French cakes and tarts are the highlight at new Wynyard Quarter opening, La Petite Fourchette.
Natalie and Romain Le Gal, now married, started their romance while working together in a pizza parlour in Chamonix, France. They moved to New Zealand, Natalie's home, in 2006 and have since opened three hospitality businesses together – L'Assiette in Britomart, La Fourchette in St Heliers and now La Petite Fourchette in downtown's rapidly developing Wynyard Quarter. It's a grab-and-go-style patisserie and coffee shop underneath the posh apartments of Wynyard Central.
While the Le Gals are offering sandwiches, salads and quiches, the hero at La Petite Fourchette will be the painstakingly decorated cakes and tarts that fill the lengthy cabinet next to the till. The name translates to 'little fork', like the one you'd eat cake with.
Read more: The bright minds behind Bestie open new Eden Terrace cafe Baby | Auckland's best cafes 2018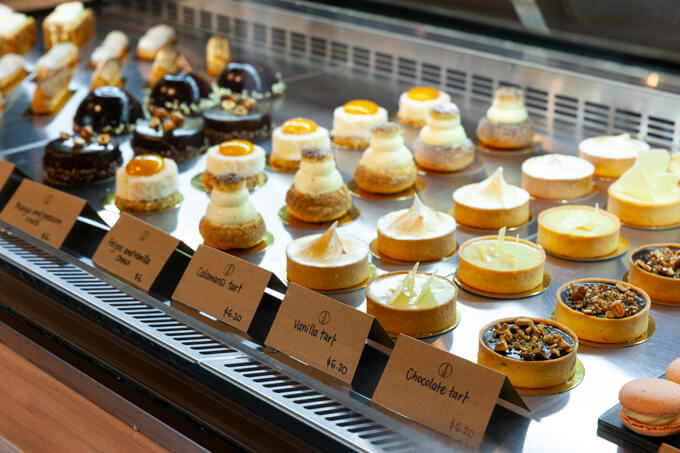 Each dessert is individually lacquered, layered, and primped by the deft hands of the pastry chefs here. You can watch them work in the large open plan kitchen while you eat, and to do so is mesmerising.
Romain says while the shop doesn't have a signature cake, he recommends the mille-feuille comprising layers of buttery flaky pastry, crème patissiere and caramel. It's so intricate to build it's always the last thing to go into the cabinet each day. There's plenty of butter and sugar in most things here, but La Petite Fourchette can cater to vegan customers with an aquafaba (chickpea brine) meringue, and there are a handful of dairy and gluten-free items too.
La Petite Fourchette
85 Daldy St
Wynyard Central
Wynyard Quarter