Jun 1, 2018 Cafes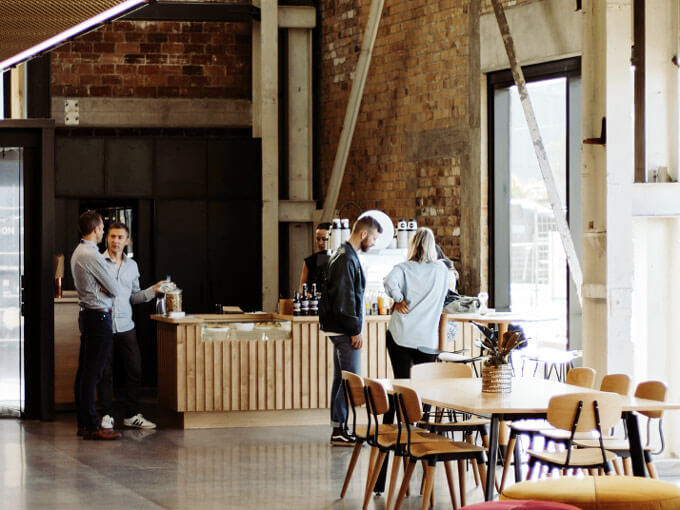 Laneway is a new lunchtime spot in Auckland's waterfront area. 
If you're an architecture enthusiast, Wynyard Quarter's newest addition, Laneway Cafe, will be more than just a place to get your morning caffeine fix. Located on the ground level of the award-winning Mason Bros building designed by Warren & Mahoney architects, this building's conversion from a warehouse to a co-working space is an architectural delight.
<!– –>
The cafe, situated in the internal laneway, offers an impressive eight-metre high stud, exposed brickwork and polished concrete floors. It's the latest cafe to join in the precinct, alongside new openings French patisserie La Petite Fourchette and Williams Eatery .
Perhaps a reflection of the interior design – the work of Jasmax architects – the cafe is taking a minimalist approach to its food, offering three sandwiches and two salads each day, supplied by Mt Eden catering company The Spread. 
A recent lunchtime sandwich offering included a Reuben with dill pickles; prosciutto and provolone cheese; and falafel and capsicum. There are also a few sweet treats including flaky chocolate croissants to go with the Atomic coffee.
Laneway Cafe
Mason Bros Building
139 Pakenham St West
Wynyard Quarter