Feb 1, 2020 Cafes
Welcome to Leafé, a sun-trap of a cafe inside Westfield Newmarket.
Leafé (pronounced leaf-y) is perched above passer-bys on Level 2 at Westfield Newmarket, visible from Broadway through floor-to-ceiling glass windows. Bathed in sunlight, it calls to you from the sidewalk: a hideaway oasis for when you crave calm in a bustling Newmarket.
Located on your left up Broadway's main escalator, walk in and round the corner to Leafé's dreamy space, all airy and bright. Although housed in a mall, the prettily-plated food and fit-out are clear drawcards for foodies to make the trip out: a destination, rather than a detour. It makes sense, then, that this cafe has some major vacation vibes.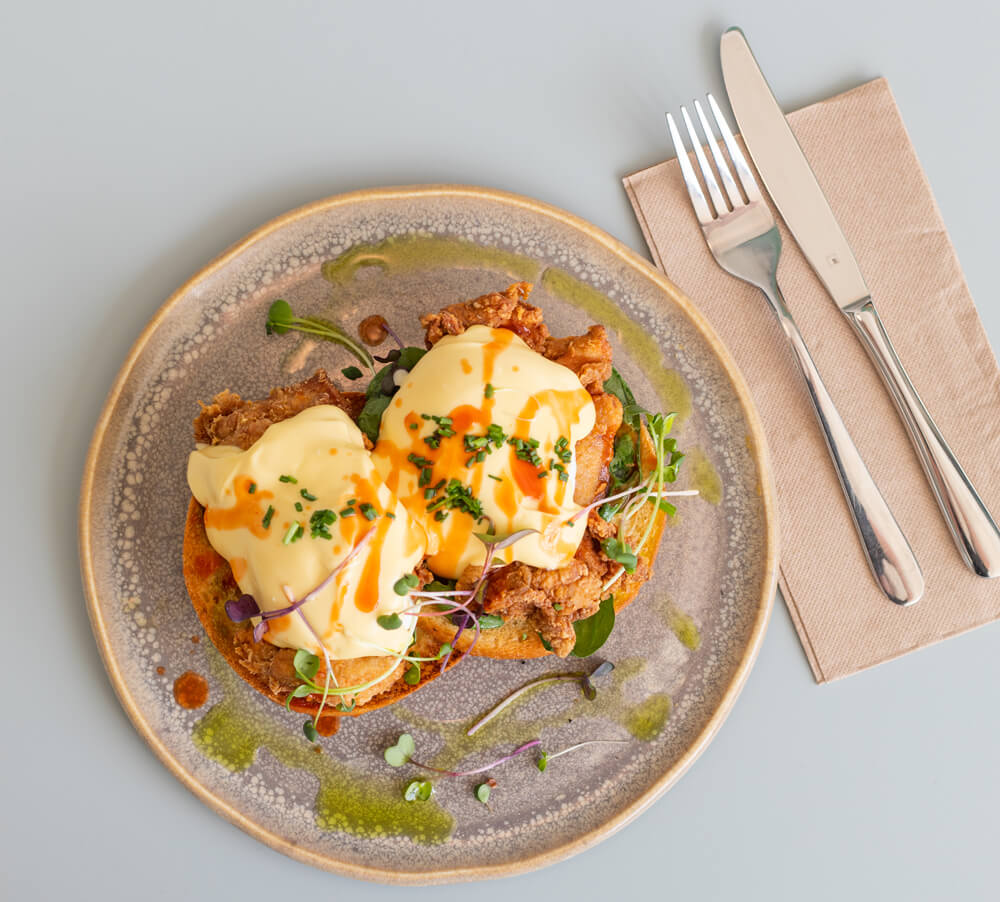 The main open room is spacious, sunrays lighting up an array of soft wood, striped stools and lush indoor plants. There's a mix of single, group and booth seating, the latter partitioned off with silencing glass – an ideal spot for quiet business meetings. A collection of abstract art tapestries featuring plants adorn the white and mint-green walls, injecting a sense of play into the room. There's play, too, in the light fixtures' sweet floral silhouettes. One potted tree stands tall in the room's centre, bringing life to the cafe's name. Leafy, indeed.
Leafé and Metro Top 50 cafe The Lunchroom share an owner and also a head chef, Matt Tapsell, whose seasonal menu he describes as "Kiwi-style with European twists", curated for wide appeal. There are classics – eggs bene (one option served with crowd-favourite fried chicken), smashed avocado, fish and chips. Then there are some not-so-classics – orange-and-poppy-seed pikelets, a breakfast pizza with homemade dough, and a smoked salmon and prawn risotto, just the right side of creamy and already a firm people-pleaser. We also like the sound of the Spanish Eggs, with savoury, gutsy flavours lent by chorizo, tomato and preserved lemon served over toasted pide.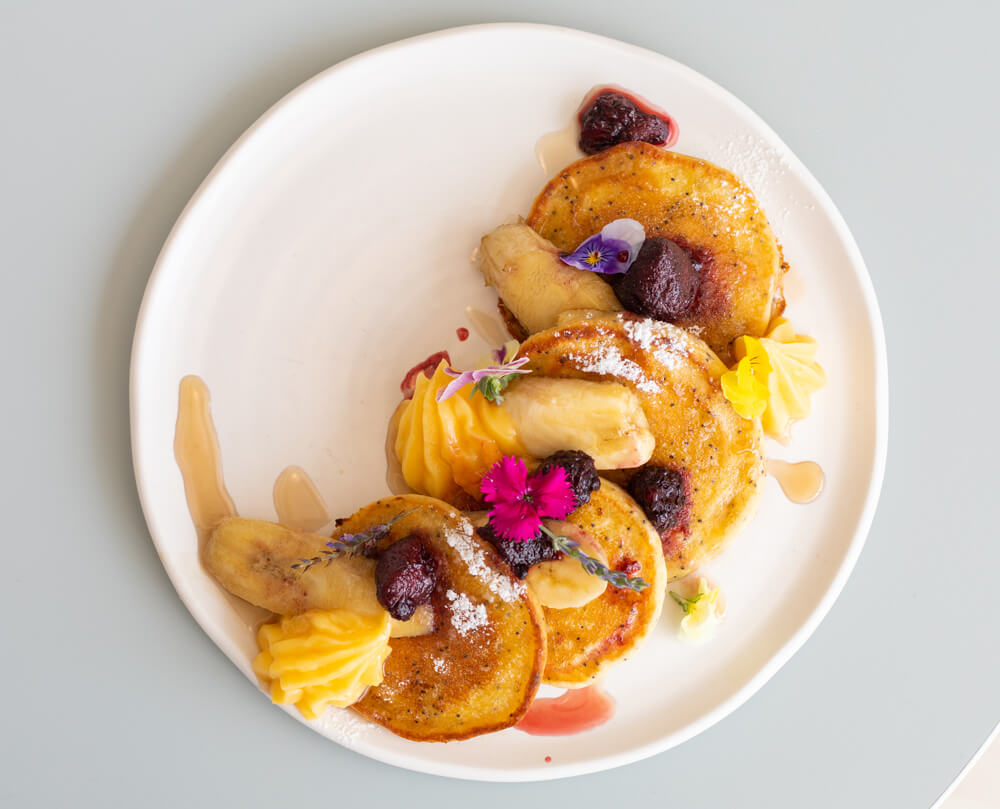 Those eating healthy can munch down on a brunch bowl – turmeric eggs, pickled red cabbage and activated quinoa – and wash it down with a speciality smoothie, all given wholesome names like Forever Young, Immune Booster, Pick Me Up. For dessert, finish with a gluten-free, dairy-free, raw slice, sweetened only with dates.
Office and retail workers can pop in for a daily-special muffin or hearty sandwich from their fully-stocked cabinet, made in-house. Better yet, Leafé rewards regulars through their loyalty card, earning points which lets you earn vouchers and giving 10% off on your coffee, every time. For hassle-free work lunches – isn't meal planning a drag? – you can opt in to prepay for Lunchbox at Leafé meals (think salads, pastas, sandwiches), which change day-to-day, each with meat- and meat-free options, about $12 a serve.
Leafé is open till 7pm most days and 9pm on late nights (same hours as the mall), meaning you can retreat from the rooftop noise with a late-night Atomic coffee or wine. Yes, they're licensed, offering a short list of mostly-New Zealand wines and Hallertau beer, which go nicely with their comfort-food snack menu (served till late) with a line up of fries, wings and bao buns.
Which is to say, Leafé Café & Eatery is a handy little all-rounder: morning coffee, midday brunch, afternoon smoothie and after-work beer and fries. Sounds like a plan.