Oct 7, 2015 Cafes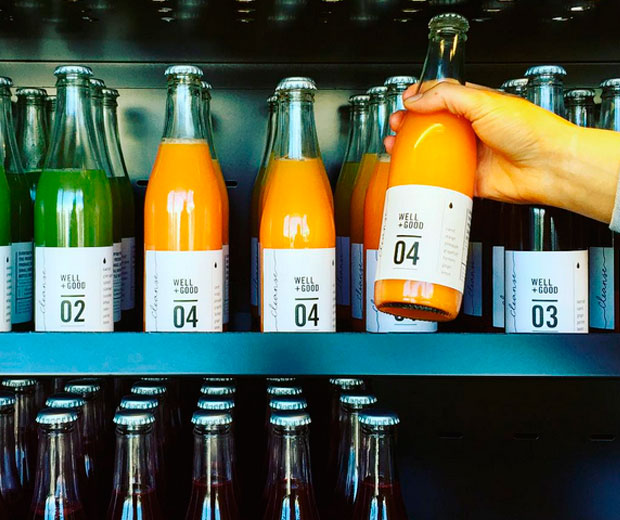 Words by Alice Harbourne. Photos: supplied.
Ahh the juice cleanse. The perfect fibre-free fodder for a think piece titled "I drank only liquified fruit and veg for a week and then had to quit my job as a journalist because I could no longer stand to be around anything fruit related, which unfortunately included my Apple MacBook."
It's ripe material because the novel and extreme premise of a juice cleanse epitomises our burgeoning food culture of excess. We want cheeseburgers, we want pretend "raw burgers", and we want them now, cold pressed to go because we haven't time to chew. 
I don't mean to be cynical. I love how diet trends force chefs to innovate, to master the alchemy of cheesecakes containing neither cheese nor cake, especially when that means creating a homage that's tastier than the original.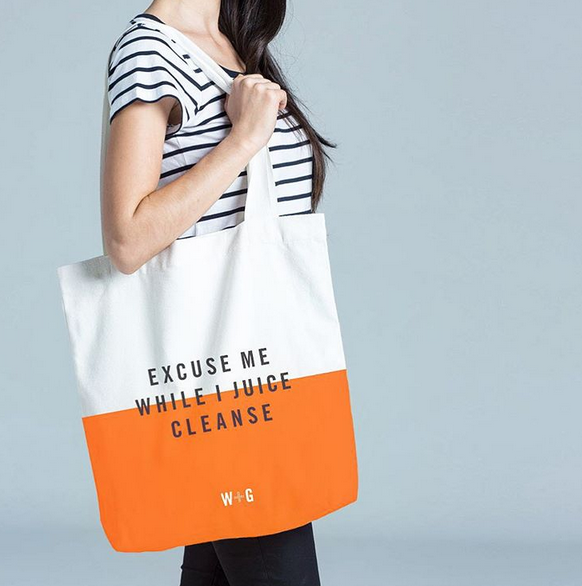 It's also incredibly hard to argue with the bright, Wanaka-blue eyes of a juice convert like Joss Jenner-Leuthart, who after 10 years of working in the coffee industry has turned his attention to juice. He's a picture of health.
His road to "clean eating" Damascus came six months after leaving his position as Auckland director for the Mojo Coffee cartel, and was partly inspired by meeting his now-partner, Olivia Scott, founder of The Raw Kitchen.
"When I left Mojo, I gave up coffee for six months," Jenner-Leuthart explains, "I saw it as the devil. I'd given a good decade of my life to coffee, and the 'go, go, go' of that industry got tiring."
For first time juice cleansers, forgoing coffee is often the biggest challenge. If you're unfamiliar with the concept, the theory is that our digestive systems are increasingly overwhelmed by the processed foods that comprise the average modern diet. Fasting (as in, not eating and avoiding caffeine for a couple of days) is a chance to let the body rest.
"People do super unhealthy fasts where they'll only drink water with lemon juice.", Jenner-Leuthart explains when he senses my scepticism, "but our nutritionist has put together a really balanced schedule of filling smoothies, balancing tonics and nutritious juices."
Annabel Roydhouse is Well + Good's nutritionist, and along with structuring cleanse programmes, she sends participants "encouraging emails" throughout the day, lest you find yourself mourning the sensation of chewing.
The juices themselves are pretty incredible. I visited the new City Works Depot store before opening, and was in time for the first batch of bottled juices, direct from the commercial Fresh Press juicer Jenner-Leuthart imported from the U.S. You can actually taste the difference: a parsley, lemon, ginger and kale juice, essentially a liquid salad, is remarkably refreshing, each ingredient detectable with a not-unpleasant bitterness.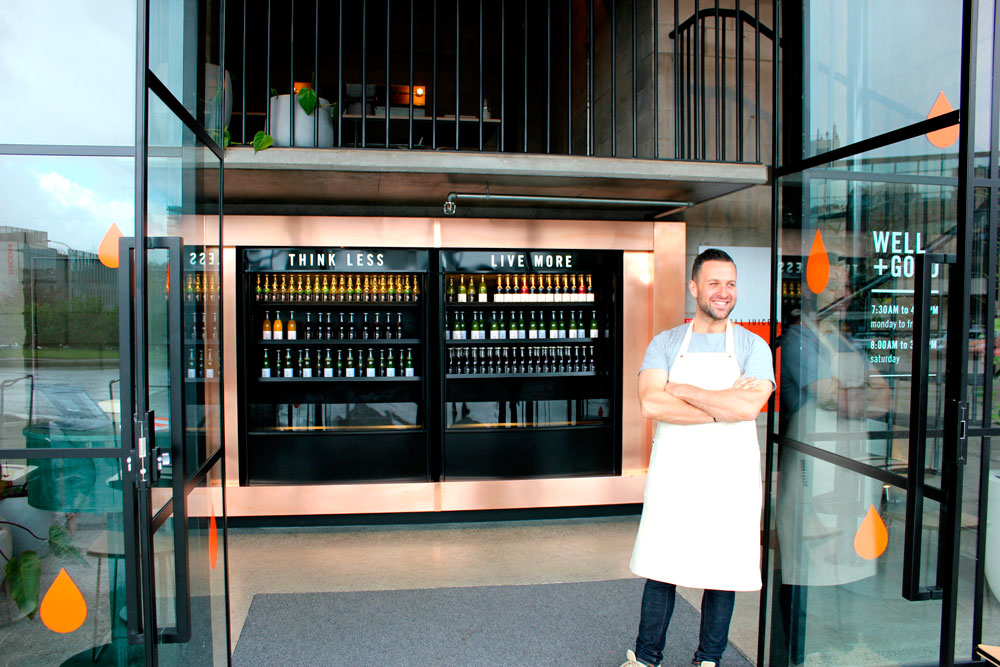 The reason for importing an expensive juicer ("from Las Vegas, of all places!") is its application of six and a half tonnes of hydraulic pressure – "the equivalent of two elephants". No heat is exchanged in the juicing process, which is vital for raw dieters, who believe that heat damages the nutritional value of fruit and vegetables. "Cold-pressed juice is alive with enzymes," says Jenner-Leuthart, "you feel charged by it".
Charged indeed. Up until now, juice cleanses have tended to be pricey in New Zealand. Jenner-Leuthart hopes to redress the balance; Well + Good's cleanses will cost roughly $55 a day for 6-7 juices, tonics and "mylks" (made from nuts) – which seems reasonable in comparison to the nearest two competitors who charge $70 and $110 a day respectively.
Of course, if you're anything like me and simply like to dip your toe in the kombucha, Well + Good's juices, "potions" and tonics are all available by the bottle. Priced between $6 and $10, they're the perfect virtuous accompaniment to a Best Ugly Bagel from up the road, or one of The Raw Kitchen's takeaway salads which will also be available from the store's central chiller.
The grab-and-go juice concept has taken hold of Sydney and Melbourne in a big way. Starbucks recently debuted their own line of cold pressed juices, which might not mean a thing these days, apart from demonstrating serious investment in our burger-cancelling drink desires.
Well + Good is dangerously close to the Metro offices: I've been won over by good raw food, could juice cleanses be next? Probably not, but I'm open to a noncommittal relationship with the healthy stuff, Well + Good's pick-and-mix approach makes it seem fun.
Well + Good opens on Monday the 19th of October.