Nov 29, 2016 Cafes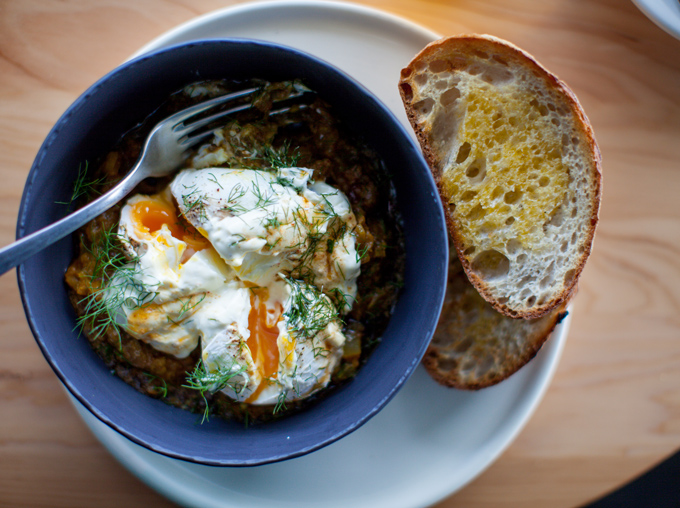 The owner of Seabreeze , Brodie McDonald, started his career at the cafe on the same spot nine years ago, as a dishwasher. He grew up in Westmere and his mum still lives around the corner – the suburb and this building are filled with family memories. When he was a kid, he always noticed the cheesy 80's neon sign of the local motel, Seabreeze, as he drove past on his way to school.
The pairing of such a retro name with a slick, modern fit-out really captures Brodie's many-layered connections to this particular site. Seabreeze is what happens when nostalgia collides with newness.
Brodie's late father, Bob McDonald, a furniture designer, left him with an appreciation for design that means he's pored over every detail of the Seabreeze fit-out. His sister-in-law, Christine Donnelly, worked alongside chef Angus Mclean to craft the menu.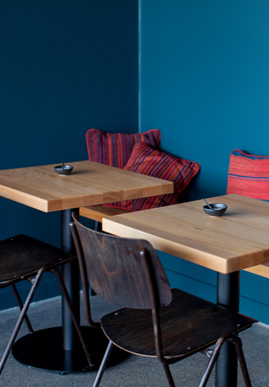 Even Brodie's choice of coffee has a familial connection – Supreme's Al Keating went to design school with his dad. 
The space has been 13 months in the making, and it feels like the culmination of Brodie's decade of involvement in the Auckland cafe scene. He has been a close observer of the city's daytime eatery culture, and Seabreeze is his answer to it. The cafe seats 58. It has a view of the ocean and all the golden afternoon sunlight you could wish for.
Inside, the walls are a deep teal green, with warm wood and amber accents, and plenty of greenery. There are vintage chairs from Denmark (by way of the Vitrine), Tom Dixon stools and Douglas + Bec light fittings. There is also a piece of furniture designed by his father that's making its first public outing here. 
McLean was the original chef at Freeman's Bay institution, Queenies. In keeping with the style of Seabreeze, his menu is a beautiful mish-mash of refined local classics and more exotic dishes. Avocado on toast comes with merguez sausage and sauerkraut. Sweetcorn fritters are made with dates and feta, served with yoghurt and housemade sweet chilli jam. There is a juicy bone marrow burger, but also a super food bowl with avocado, spinach and bee pollen. It's a delicate balance between familiar and exciting, wellness and naughtiness.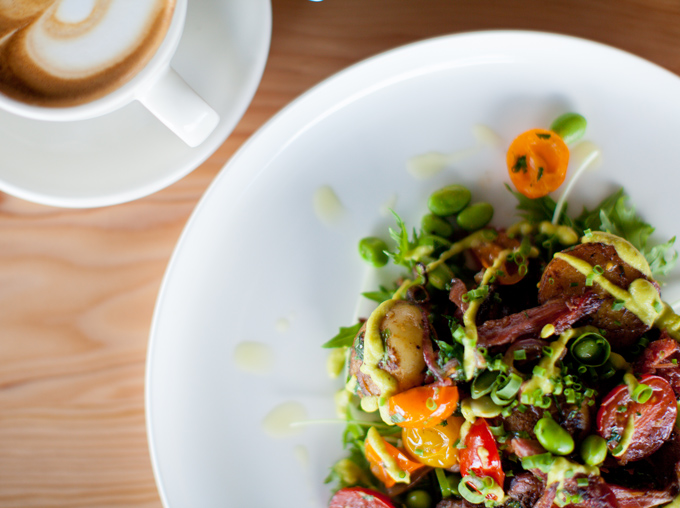 At Seabreeze you can have a Supreme espresso made with single origin or blended beans, or a Moccamaster brew. The short, hand-selected wine list is a collaboration between Brodie and Morven McAuley of Tradecraft. The intention is to celebrate boutique producers, but also simply to offer a good drop to go with your lunch. 
After 13 months of peering in the papered windows, Seabreeze is undoubtedly Westmere's (and probably Auckland's) most anticipated cafe opening. Brodie hasn't had an easy path to those open doors, but now it's time for a summer by the sea, and Seabreeze is the best place in town to enjoy it. 
Seabreeze opens to the public on 30 November and will be open 7 days, 7am-4.30pm. 
Seabreeze
184 Garnet Rd
Westmere 
Follow Metro on Twitter, Facebook, Instagram and sign up to the weekly e-mail