Mar 13, 2018 Cafes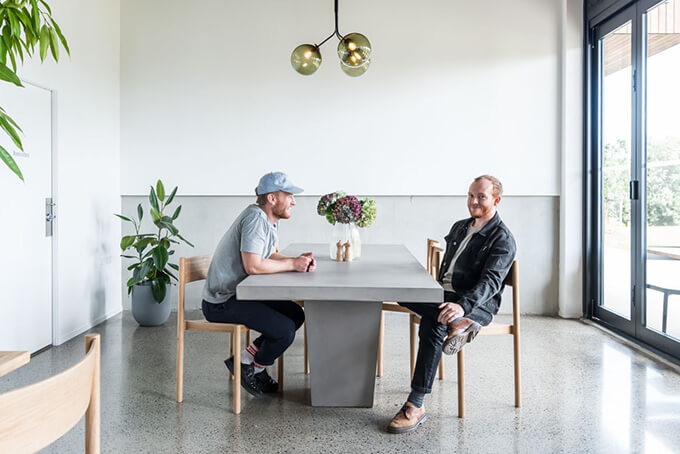 Williams Eatery opens in Wynyard Quarter" width="680" height="454">
Williams Eatery, a new cafe from the brothers who brought you Ceremony, adds to the new neighbourhood of Wynyard Central
When was the last time you heard someone describe their landlord as "fucking awesome"? Probably not for a while given the current local climate of housing shortages and sky-high rents, but that's exactly what Charles Williams said about the developer of Wynyard Central, a new eco-building in Wynyard Quarter and home to the cafe he's just opened with brother Patrick. 
Spend an hour at Williams Eatery, and you start to realise the landlord probably likes working with Charles and Patrick, too: There's a tray of sandwiches out for helpers – generously filled, on good quality bread; coffee being made for tradies; and no one seems stressed despite the cafe being half-built and an opening party for friends and family mere hours away. The air of respect and reciprocation between the staff is palpable. 
Read more: Revel in the architecture at new Wynyard Quarter cafe Laneway | Wynyard Quarter welcomes French patisserie La Petite Fourchette |  Auckland's best cafes 2018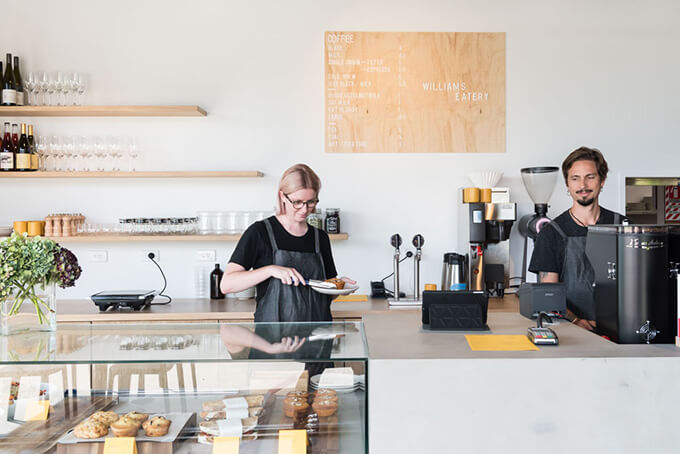 That's probably because after two years of searching for a site, getting everything together for their latest venture has been a team effort. "That's my partner Jess," says Charles, obviously keen to give her props, "her and my mum have been picking out nick-nacks and stuff. And that's my aunty over there cleaning the windows."
Mum, aunty and girlfriend, plus the other 10-ish people chipping in with last-minute jobs seem genuinely happy to be there. So, while the Williams brothers are well known around town from previous venture Ceremony cafe, the number of people willing to give up their time to help hints at more than just popularity.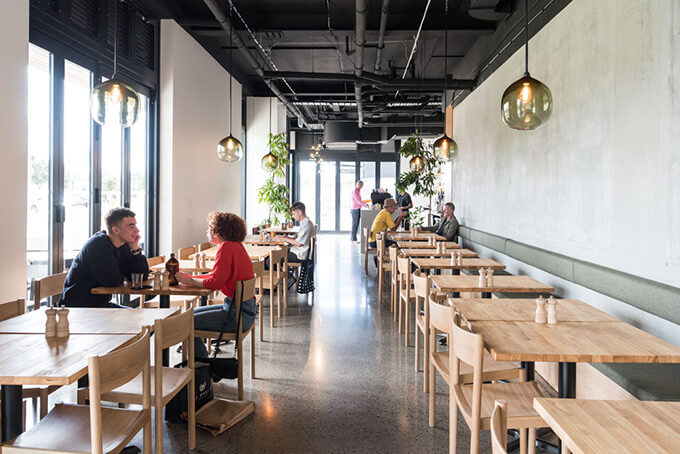 As Wynyard Quarter turns into a little neighbourhood with apartments, office buildings and shops, the Williams brothers want to offer people something good to eat in a place they can be confident is pretty permanent.
With that in mind, they've invested in hand-blown green pendant lights by Monmouth Glass; blonde-oak tables, chairs and shelves by Ben Glass Furniture; and tactile yellow and green ceramics by Fiona MacKay and Hayley Bridgford. Fall across the road and there are five or so raised plant beds for the kitchen to use. There's an obvious Scandi-Japanese influence, which makes the space feel airy and calm.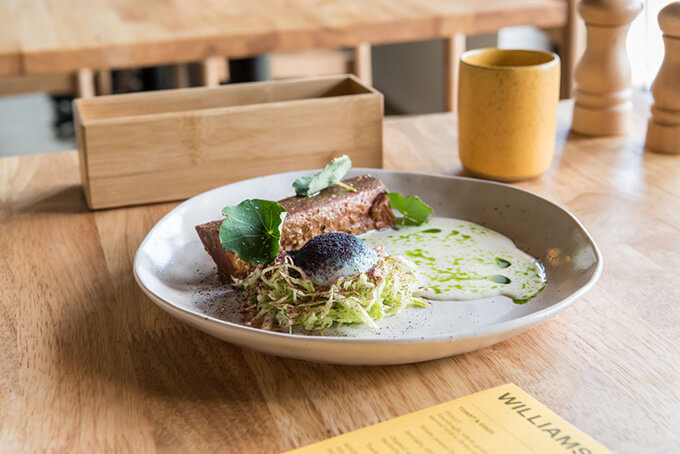 Patrick and Charles, alongside executive chef Reginaldo Richard (ex-Odettes) are billing the menu here as "contemporary". It's a word which doesn't mean much until you start reading and see that while there's an Auckland-obligatory toast and toppings list, alongside it sit dishes topped with Japanese-inspired shitake dashi, and a breakfast bowl featuring kasu foam – made using the lees (residual yeast) leftover from sake production. The wine list favours boutique New Zealand producers, there's Sawmill beer on tap and, as at their previous cafes, coffee will be sourced from Wellington-based roasters Flight.
Opens 14 March 2018.
Williams Eatery
Wynyard Central
G03/85 Daldy St
Wynyard Quarter