Dec 7, 2018 Bars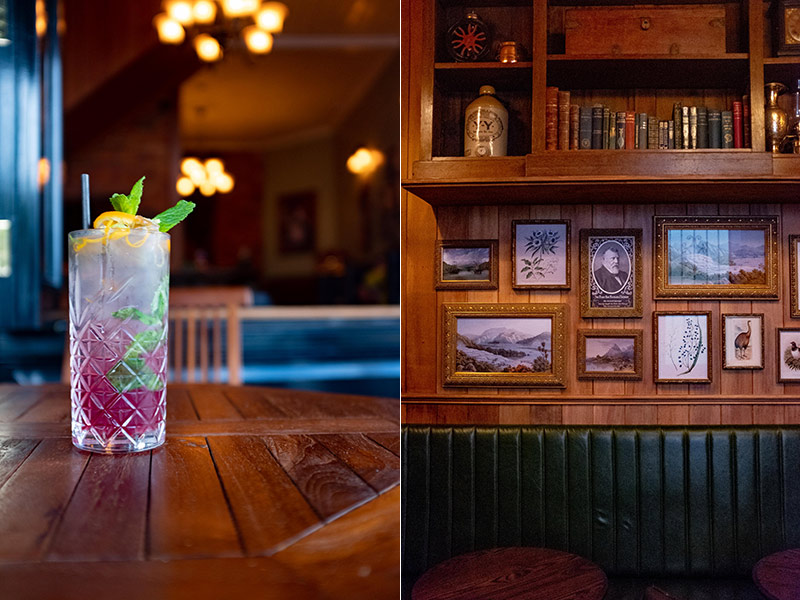 A new bar in Ponsonby is restored to its former glory.
Walking through the door of Est. 1901 is, as its creators intended, like walking into the year 1901. Next door to
Prego
, the bar is one half of a historic building it shares with a chemist, boasting original stained-glass windows in concrete arches, and carved wood panelling.
It's this heritage and a love of restoration that inspired Jonathan Gill and his family to restore the spot, which had been a butcher's since the 1940s. The bones of the original shop, kept hidden behind false ceilings and layers of paint, are what allowed them to envision and restore the space to its former glory.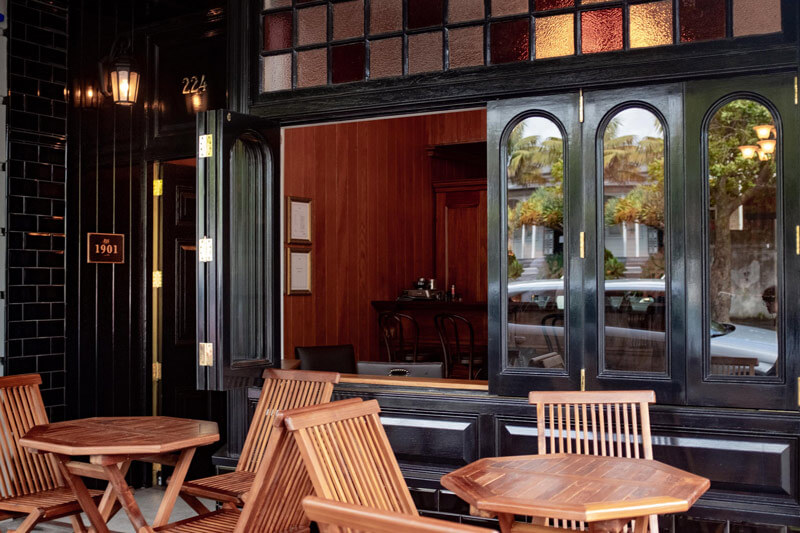 The kauri floors and walls have been uncovered and the walls repainted their original sage green. The wooden bar has been carved from solid rosewood by a local craftsman in his seventies, known only as Brian. As Gill says, "the keyword here was authenticity. We used slotted head screws because that's what the craftsmen of the day would have done." That said, in a secret compartment hidden behind Queen Victoria's portrait is a flat screen for private events.
Back before it was a butcher's, the shop was once owned by 'Miss Irvine' in 1901, an unmarried landlady: an unsung feminist icon for Ponsonby. Among others, she's honoured with a place on the drinks list: a sweet crème de cacao and white chocolate liqueur dessert drink that like the woman herself, is a little bit audacious. Next to her on the drinks list sits The Empress, Queen Victoria imagined as an elderflower gin and tonic; and Young Winston (Churchill) as his favourite drink, a whisky, lime, sweet vermouth and Cointreau treat; plus others to round out the history lesson.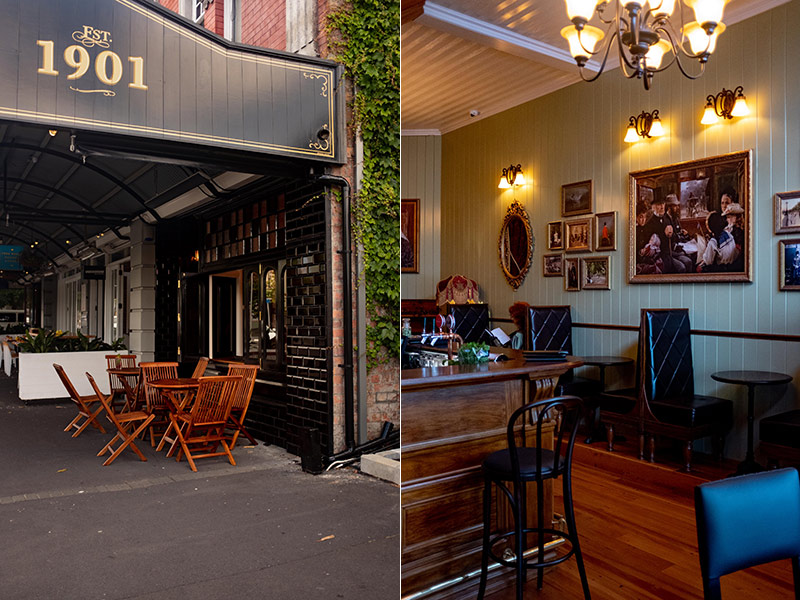 The mocktails menu is just as illuminating, named for turn-of-the-century concepts: Indefatigable, a non-alcoholic gin and tonic; Electrification, a zesty mojito; and Tram Lights, coconut water and cranberry juice, to name a few.
Alternatively, try a whisky; Gill is pleased to say they have one from each Scottish region, plus one from Oamaru.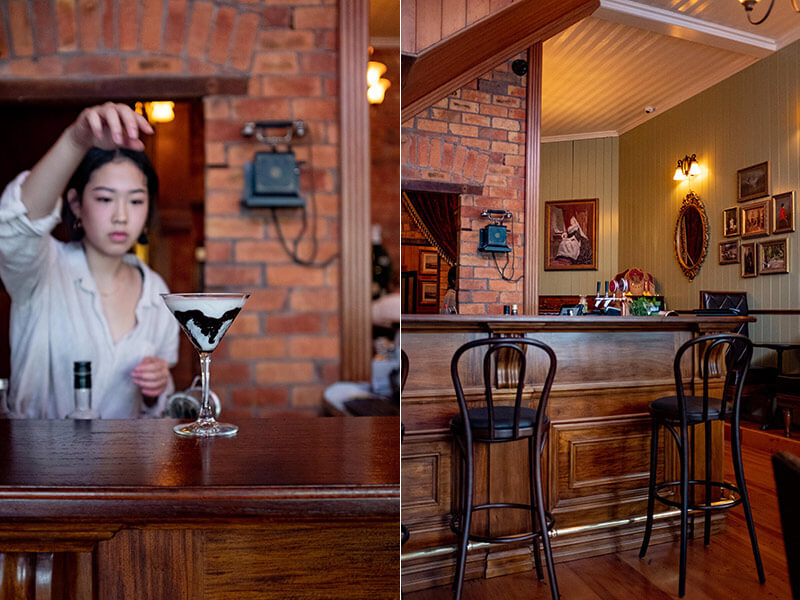 The food menu's Victorian nod is the potato skins: popular back in the day and now.  In keeping with this, the food is casual, for example, mini gourmet pizzas, crostini, platters, and what Gill says are proving popular – the smashed pork sliders.
Though you can go for the time capsule effect, sip your whisky and talk about the sketches and oils on the wall (carefully curated as an imagining of Miss Irvine's own collection), you can also just relax in the heritage setting and enjoy the sunshine.
www.est1901.com
224 Ponsonby Rd
Ponsonby
Follow Metro on Twitter, Facebook, Instagram and sign up to the weekly email for more food news.