May 4, 2018 Bars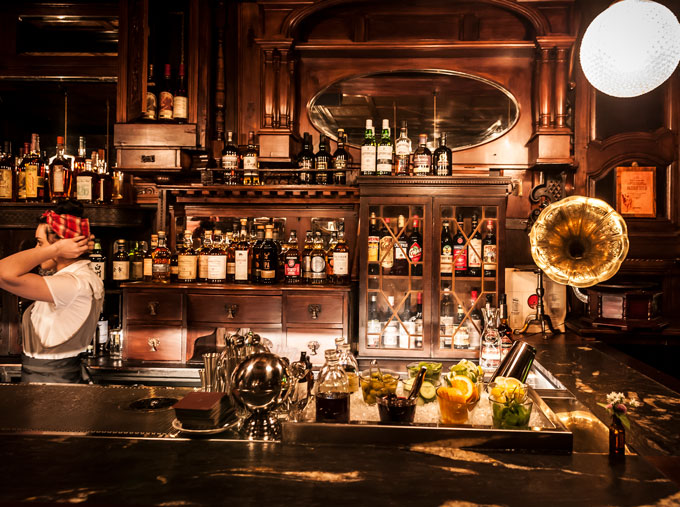 Deadshot on target to be an authentic speakeasy" width="680" height="507">
The owners of Deadshot are serious about alcohol.
Having opened Britomart's beloved
Caretaker
in 2016, Heather Garland and Alastair Walker are capitalising on the success and popularity of their flagship bar with new Ponsonby opening Deadshot. There is nearly always a long waiting list to get a table at their Britomart bar, so thankfully this new opening will essentially double their seating capacity.
Deadshot borrows some of the quirks which make Caretaker special: A moody fit-out, tables for six or less only, and no menu to speak of – they'll make a drink to suit you based entirely on a list of taste descriptors.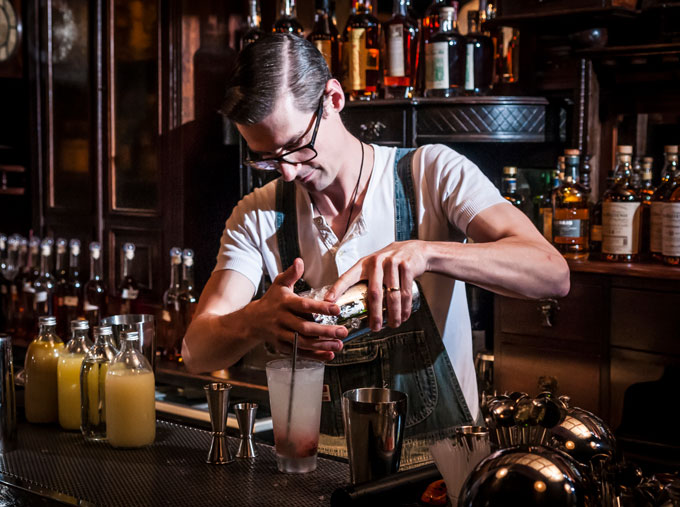 <!– –>
Semi-secret Deadshot is tucked away behind an old wooden door beside the Freeman and Grey pub. Under low-lit lights, wait staff will sit down with you and ask questions about your drink preference; the bartenders then craft you a bespoke drink. The décor is full of vintage antiques, such as a large corner mirror imported from Prague, old cinema chairs that create booths along one of the walls, and a functional gramophone. The vision was to create a true speakeasy bar focused on classic cocktails, and it's serious about alcohol. In keeping with this vision, the cocktails are suitably strong; the name Deadshot is an old western slang term for strong liquor.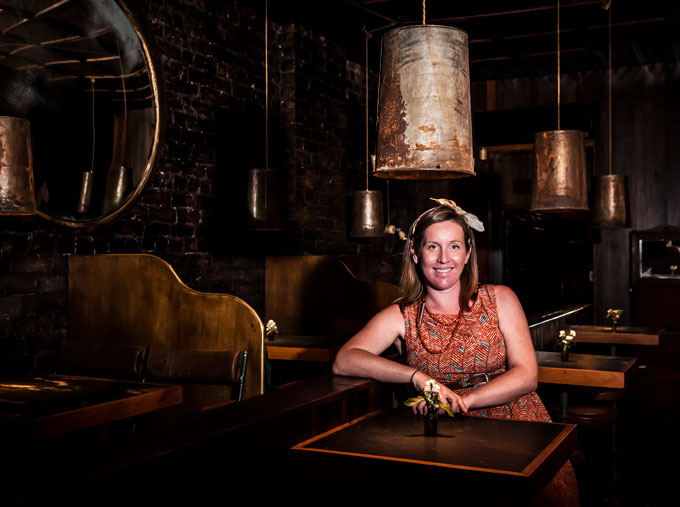 The couple's passion for this style of establishment stems from their time working for a similar full-service cocktail bar The Everleigh in Melbourne. However, they say their ultimate hospitality inspiration dates back to New York's legendary secretive speakeasy bar Milk & Honey, founded by the late Sasha Petraske in 1999. During his lifetime, Petraske was credited with reinventing modern cocktail culture, which Garland and Walker are now working hard to preserve. Deadshot currently has a licence until 2am, which may extend, and the couple is also investigating hosting live jazz some evenings – something which has proved a real drawcard at Caretaker.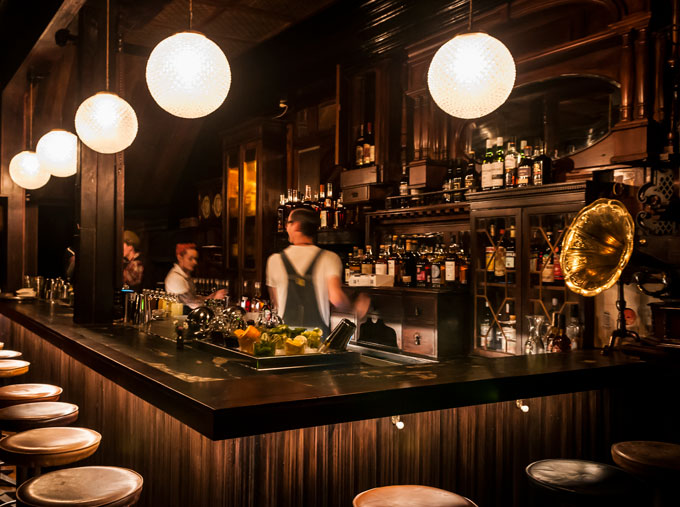 With some of the bar's recipes dating back to the 1800s, you won't find any recent cocktail inventions being served here – the espresso martini, for example, is not on the menu. But the bar staff's skill for transforming classics with small and simple tweaks makes Deadshot the place to sample old-school drinks with a twist, and maybe discover a new favourite. 
Deadshot
45 Ponsonby Rd
Ponsonby