Nov 21, 2018 Bars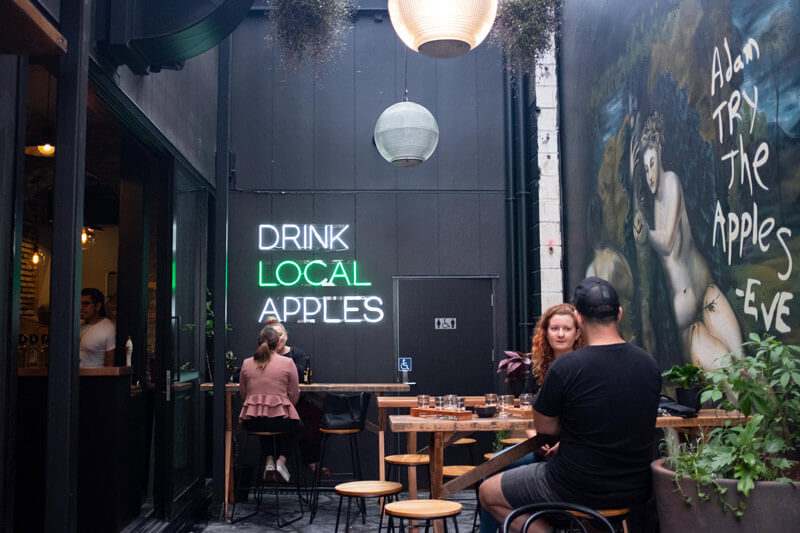 Sip on all kinds of cider, like pineapple and jalapeno, at Morningside's dedicated new cider bar.
Down "the lane" in the
new Morningside dining precinct
is Tim Shallard's new bar, Morningcidery. Aptly named, it does what it says on the tin. The brick-lined bar has under-cover outdoor seating and a mural by Yolanda Bartram, an internationally renowned body paint artist. As well as brewing his own brand of Morningcider at Crave cafe next door for the last few years, where he has been a chef, he's also an active member of the Crave Collective – a community project aimed at enriching Morningside.
Of course, the ciders are the main attraction here, but there's food, too: an all-vegetarian menu, featuring dishes like pulled jackfruit sliders, mushroom bahn mi and the classic cheese toastie.
There are 10 ciders on tap – four on rotation from all over New Zealand and six Morningcider brews. He aims to push the envelope with his cider and step away from the idea of it as a sweet drink (not that he won't be stocking one or two sweeter ciders). Among his most popular brews are pineapple and jalapeno, and the more savoury carrot and ginger cider.
Read more: The owners of Morningside's Crave open new cafe KIND | Miann gets serious about chocolate at their new Morningside site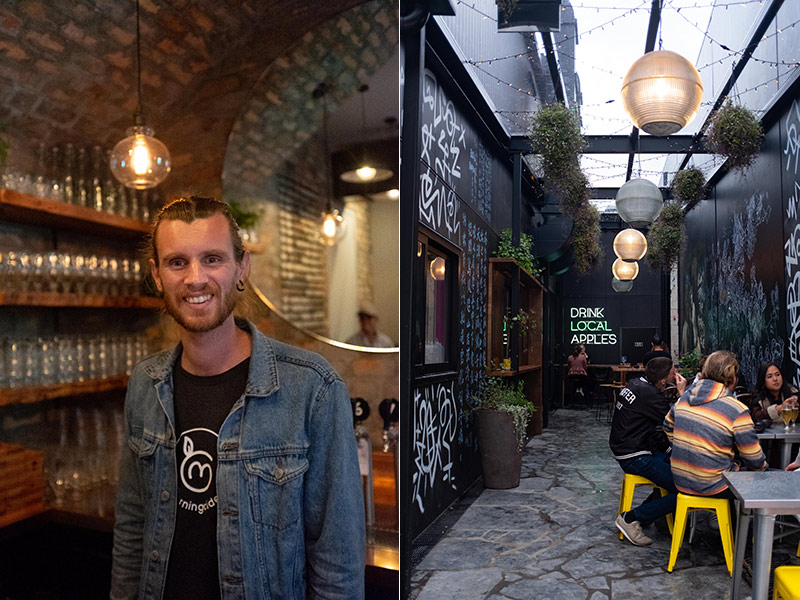 Shallard's take on cold brew coffee is made with Harpoon coffee and is slightly alcoholic. There's also a fridge full of selected New Zealand ciders and a traditional hand pull on the bar, originally brought over from England and loaned to Morningcider by Peckham's Cider. All that, and there's several apple-based cocktails, G&C (gin and cider), cider spritzes and to evolve with the seasons, cider slushies in the summer and mulled cider in the winter.
All his ciders are made with Kingston Black apples from Nelson but eventually, Shallard plans to plant 200 apple trees around the neighbourhood so the cider can be made with locally harvested apples, "so it's legit Morningcider," he says. 
Morningcidery
Morningside Precinct
14-18 MacDonald St
@morningcidery