Oct 12, 2018 Bars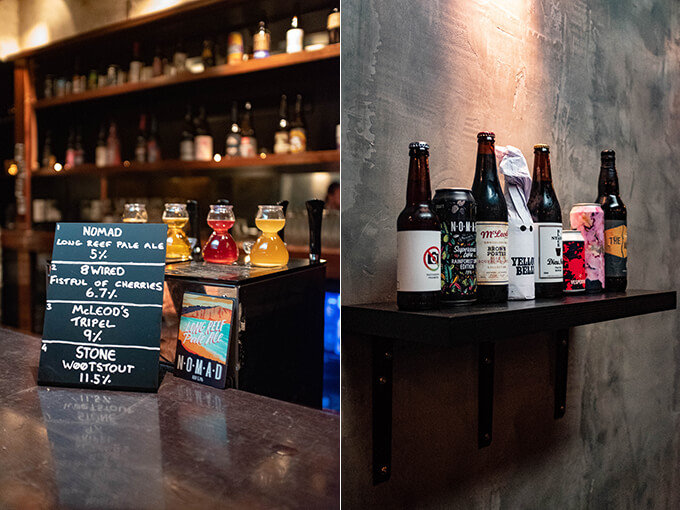 Try something new at Beer Jerk Bunker, a new bar hidden underground on Symonds St.
I'd never heard of Duncan's Brewing Co – a Paraparaumu-based micro-brewery making some seriously innovative beer – until Luke White introduced me to them. He's the co-owner of beer subscription service,
Beer Jerk
, alongside friend Brent Grove. It's a genius idea – they deliver you twelve exciting beers every twelve weeks, curating a selection of beers you've likely never tried before, like Duncan's Juniper IPA. Sometimes you'll receive a beer that's been brewed especially for Beer Jerk, so you'll never even be able to buy it again. Top tip: every year they release a beer advent calendar for you to count down the days 'til Christmas in the best possible way. They're taking pre-orders for 2018's calendar now.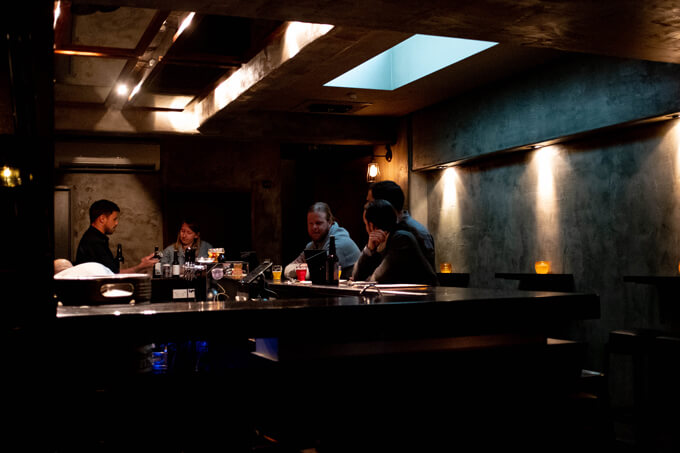 White and Grove opened their first permanent bar this week, in an underground bunker below Uptown Freehouse on Symonds St. It'll be managed by Matt Eats (formerly of Brothers Beer). Hidden down a set of stairs off Uptown's foyer, you'd never know this cavernous little place was there unless someone told you. White didn't know the place existed until he went to drop some beer off upstairs and Uptown's owner started whinging about the cost of paying double rent. "I was like – 'you have a place downstairs!?'" White explains, "So we took it."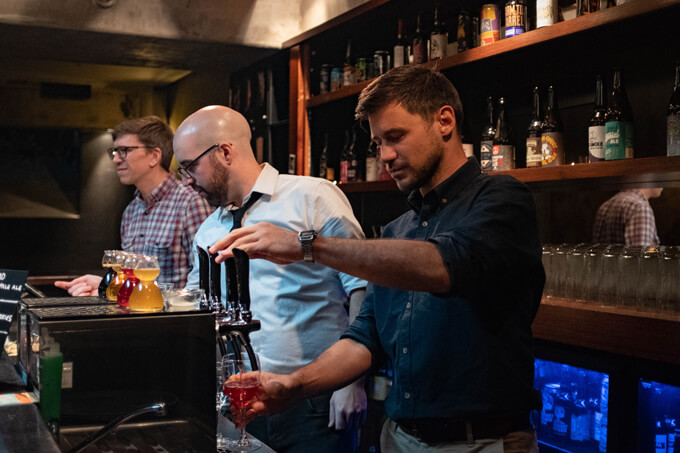 The bar's tiny, with only ten or so seats, but Beer Jerk Bunker has an impressive range of 100+ beers to choose from. If you're a keen hop-head, this is a good place to try something new – there are brewers from most beer-producing countries represented, but the guys pulling pints aren't religious about it, which is nice. There are a couple of wines on, and gluten-free beer. White and Grove recently made a whisky using a 100 percent peat max malt beer, in collaboration with a friend at Home Brew West – they'll serve that here too. 
The beauty of this little bar is its simplicity; White and Grove really are just trying to give people the best possible beer experience. Their opening tap line-up includes a tart cherry sour from Warkworth's 8 Wired, and a very drinkable 5 percent Australian pale ale.
Beer Jerk Bunker
224 Symonds St
Eden Terrace
@beerjerkbunker