May 10, 2019 What's On
A weekly round-up of what's on in Auckland so you can plan your weekend and the week ahead.
Bright Nights 2019? In collaboration with Angus Muir, Bright Nights 2019 is a full-scale lighting experience at the Viaduct Harbour, weaving their way through the hospitality precinct. Over 15 installations come to life every night till 12 May, so there's still time to witness the glow. Tonight, on 10 May, Ladi6 performs for free at Te Wero Island on the Viaduct Harbour in "Silent Nights". The lights will make a glorious backdrop, I'm sure.
Till 12 May | Viaduct Harbour
Double Whammy 2019 Two nights of music, including Princess Worm Baby, Bad Timing, Dbldbl, Aw b deejay, and other acts with silly names.
Friday 10 May | Whammy Bar, K'Rd

Kicking Roses Launch Party Kicking Roses? is a new arts and culture publication, with their website declaring they're "a collective hub for creatives worldwide and a comprehensive platform that seeks to encourage expression, celebrate artistic talent and foster discussion around arts, music and culture in all its various forms." I'm not quite sure what any of that is going to entail, but their free launch party has a line-up of Foley Music, Hans., Kaela and Randa. So get along and maybe find out what that ambitious mission statement actually means. And boogie.
Saturday 11 May | The Portland Public House, Kingsland

Workshop – Wool Spinning? Just chucked this in here as a bit of a wildcard, but quite honestly, it sounds like an interesting Saturday afternoon. Local experts spin wool into yarn and showcase the effort and skill involved. Due to the amount of interest, this is more a demonstration than a workshop, but stick around and you could have a chance to get some hands-on experience.
Saturday 11 May | Cornwall Park
Mother's Day 2019 See Metro's guide to what to eat and do here, including a pasta-making class at Pasta & Cuore.
Sunday 12 May | Get your mum a present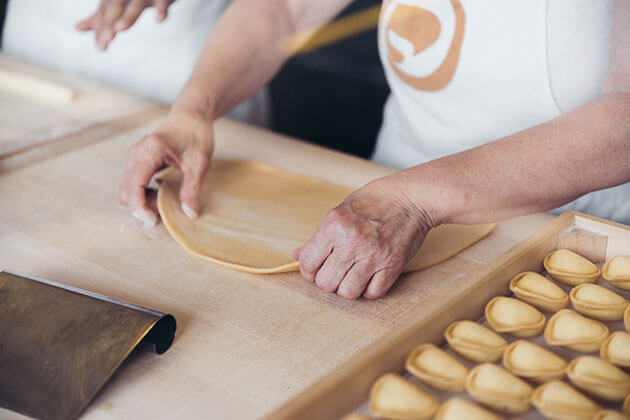 READ MORE: Your week in food – events around Auckland, and what we ate this week
Te Reo sessions If kai, aroha, kia ora and tamariki are the only te reo Maori words you know, it may be time to enrol in this eight-week course which promises to teach you helpful everyday phrases, pronounce words and place names, introduce yourself with a pepeha, thank people with a mihi and gain cultural insights into the tikanga of Maori culture. It costs $200 all up ($25 a session) and includes a modern Maori meal for dinner.
Tuesday 14 May-9 July | Puha & Pakeha, Grey Lynn
Apollo Night "Where mosh-pit energy meets finger snaps," the Facebook description says. God, that sounds chaotic. I don't even know if I have enough vitality to muster up finger snaps on a Thursday night. However, it seems the youth certainly do. Apollo Night is an all-ages live music and poetry event supported by Youth Arts New Zealand, where young musos and poets together create an interactive life experience on K'Rd's Raynham Park. Most performers are still TBC, with those announced including spoken poet Fili Fepulea'I and pop/R&B musician Maria Carbonell-Ganet.
Thursday 16 May | Raynham Park, K'Rd
Broods ?If I'm not careful, I could literally have "But everything's looking peach now" running through my head again, and again, and again for all of eternity. Broods are just off the back of being dropped from their US label, and a phoenix-risen-from-the-ashes situation with new album Don't Feed the Pop Monster.
Thursday 16 May | Auckland Town Hall

Kacey Musgraves ?I hope Kacey Musgraves comes on stage in the exact same outfit she wore at the Met Gala: her pink number was serving us Barbie x Elle-Woods-first-day-in-Washington realness. Her album Golden Hour won Album of the Year at the Grammys, so you can bet your ass next time she comes it'll probably be straight to Spark Arena. This time she performs at the Auckland Town Hall, with her live shows known for a sense of intimacy.
Friday 17 May | Auckland Town Hall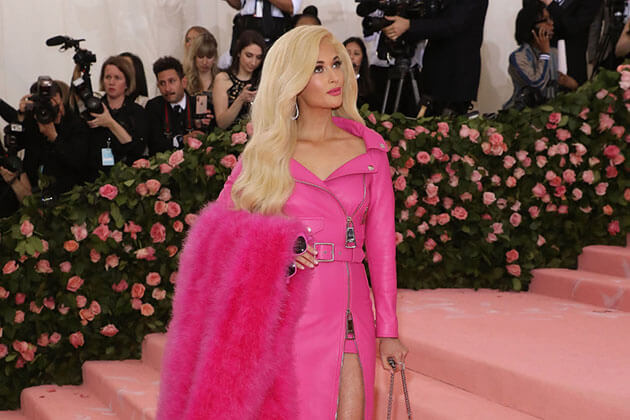 Reminder: NZ International Comedy Festival There is still so much laughter to have had in the world, and so much the Metro team has had the privilege to experience already. Check out our reviews here. All reviewed acts – James Acaster, Lauren Pattison, Uther Dean, Paul Sinha, Becky Lucas and Two Hearts – still have tickets available to a show this week!
Follow Metro on Twitter, Facebook, Instagram and sign up to the weekly email