Dec 3, 2019 What's On
After a busy year closing his London restaurants, judging The World Restaurant Awards and deftly replacing The Auckland Sugar Club's executive head chef, Peter Gordon finally has some time to think – so naturally, he's taken on one of the most "bonkers" food challenges imaginable.
It's been a tumultuous year for Peter Gordon. The London-based chef was the sole Kiwi representative on the judging panel of The World Restaurant Awards in Paris. He closed the doors of his London restaurants, the Providores and Tapa Room as well – after 18 years. Meanwhile, after the Auckland Sugar Club's last executive chef Josh Barlow left abruptly in July (for reasons he isn't yet ready to talk about), the Sky City restaurant has a new executive chef, South African Chris Will, fresh from Masu on Federal st.
And in the wake of all these changes, Gordon finds he has something that he hasn't had in a while; headspace. "It's quite nice getting up in the morning now and not having to read my phone first thing and see what's the end of shift report and discover that Luke was late, the fish didn't turn up, the cabbage wasn't delivered or something," he says.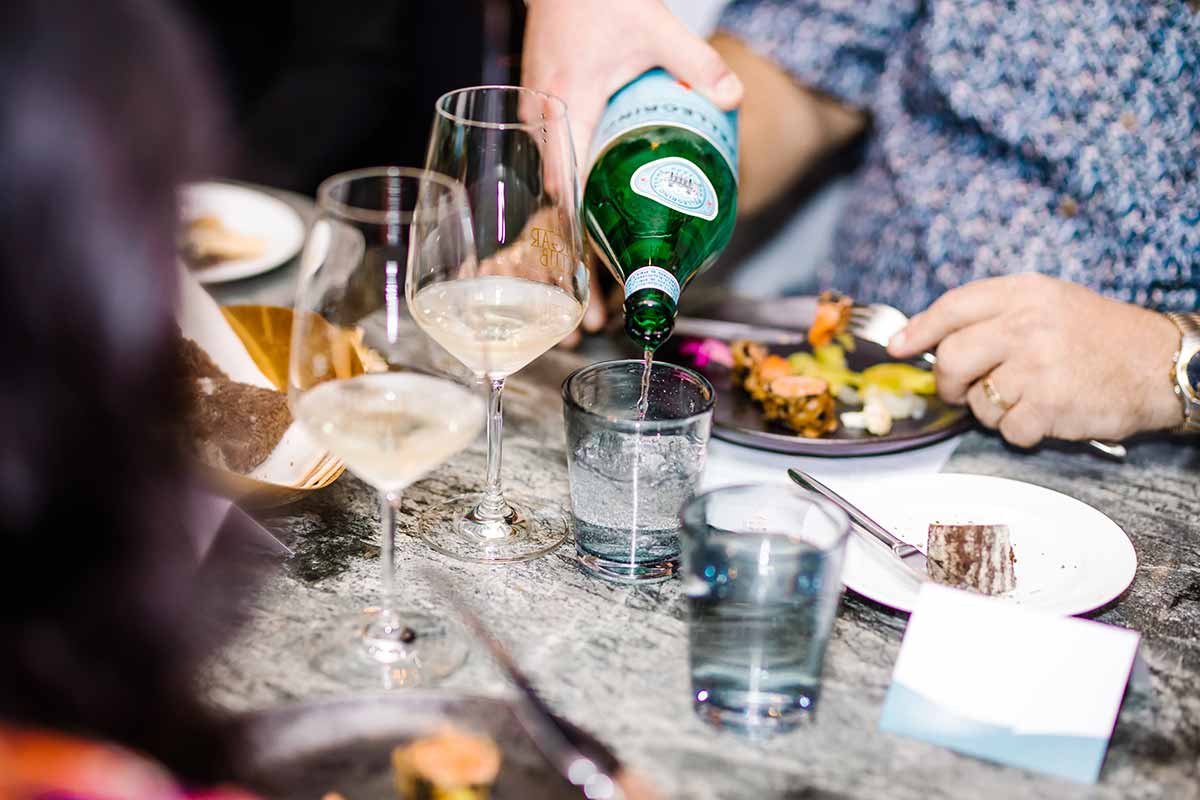 Instead, he's biding his time, strategising his next big move and making the most of his time in New Zealand, where he's had time to focus on future projects and issues close to his heart. He's attended a wananga [conference, meeting] on a marae in Papawai. In Auckland, he's met with the council's sustainability team. And the morning of this chat with Metro, he's been making sandwiches with Eat My Lunch.
He's been based in London for 30 years and is now trying to figure out if he wants to spend more time in New Zealand now that he's closed his London businesses (excepting Crosstown Doughnuts which recently opened its 10th stall).
So what better way to really lean into that relaxation than taking on one of the most complex cheffing challenges imaginable?
The Great Gelinaz shuffle is the brain-child of Lille-based Italian food critic Andrea Petrini. He decided there were too many chefs travelling too far showcasing their food. His alternative was to present chefs all over the world in their own restaurants on the same day (time zones permitting), with a menu designed by a randomly selected chef somewhere else in the world – a chef that is only revealed at the end of the night after the diners have eaten.
Petrini announced the first 'Gelinaz Shuffle' in 2015. Then, there were 37 chefs from 17 countries. Now there are 148 chefs from 138 restaurants from 38 countries – including two chefs from New Zealand: Gordon at The Sugar Club, and Monique Fiso, at Hiakai in Wellington.
To participate, Gordon had to send his menu away to an as-yet-unknown chef, and agree to cook a menu whose creator he will only find out after the event is over. He could be cooking the food of René Redzepi, David Thompson, Anna Ros, Sean Brock, or Clare Smyth and not know until after.
By now, the chefs have all designed and submitted their menus, beverage matches, music suggestions (not to mention been asked if any piece of art inspires or ties in with it) to create a document known as a 'matrix' that they've entrusted to another chef's interpretation.
And it is an interpretation – regional and seasonal differences, especially across hemispheres, present a challenge for the chefs trying to source ingredients. "There are some things – I just don't even know what a vreta pea is," he says. Googling the pea did give him a clue that the chef whose menu he has might be Scandinavian (he reckons he could work out who the chef is but doesn't want to spoil the surprise for himself), but that didn't help him find this elusive pea. "I asked Danish chef friends if they knew what it was, I asked Swedish friends, but they'd never heard of it. So the challenge is trying to reproduce the menu."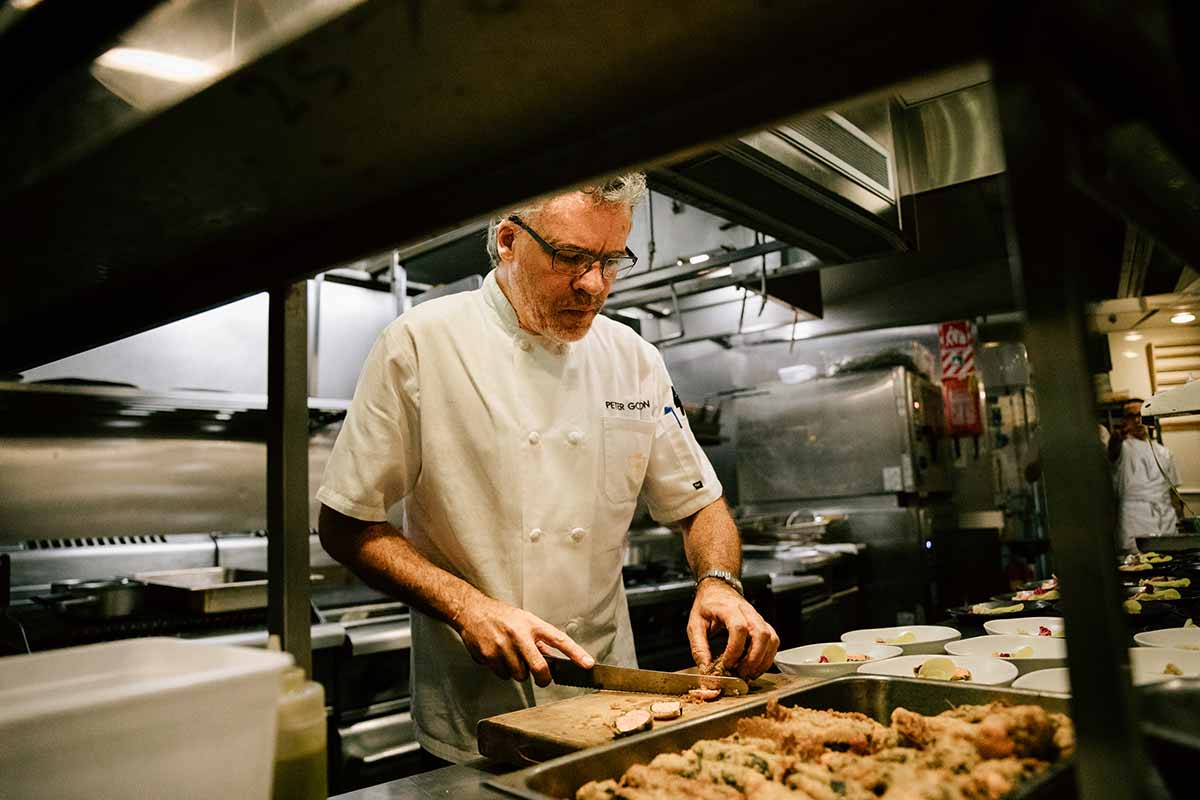 Indeed, when Gordon was designing his own matrix, he consciously left seasonal things like strawberries off the list because if a chef in the northern hemisphere were to get his menu, it would be nearly impossible for them to get a punnet. "You're also told that if you need to tweak it you're welcome to but just try and keep it in the spirit of the inventor."
And that's what Gordon has had to do – he and his team have substituted New Zealand oysters for European belon oysters. They're using chickpeas and blue peas and regular green peas in the place of these elusive vreta peas. And lupin miso for the ice cream they're scrambling trying to source. But despite the changes, Gordon is quite chuffed that a few of the dishes on the menu, particularly the dessert, are things he would serve at the Sugar Club.
That the dishes aren't too dissimilar from his own is sort of a bonus – because the event it a slippery one to promote. "If, say, Neil Perry from Sydney is coming across, you can say 'We've got Neil Perry in the House'. And people have an expectation of what his food is, whereas for this we go we've sort of got a Scandinavian person and we can't tell you what you'll be eating but it's been really fun, people don't really get it."
It's hard to fit in an elevator pitch, and the fare Gordon will be serving at The Sugar Club on the night will not be Gordon's usual style – but it is a chance to try the food of an international chef without leaving Auckland – and we're sure the Scandinavian chef's menu will be pretty good too.
The Great Gelinaz Shuffle
Tuesday 3 December | The Sugar Club
Tickets available here: tickettailor.com/