Sep 10, 2019 What's On
Metro brings you a round up of the best of what Auckland has to offer for the coming week in our city's diverse and exciting food scene.
Butchery vs Winemaker
This event is trying to push itself as a "cork or cleaver, beast or bottle" type of battle, but that seems weird. In what way is meat and wine comparable? They should be friends! Either way, for $129 you get to taste canapes, six courses, petit fours and cheese with matched wines, and, I guess, decides who wins. (Featuring Simon Eriksen from Neat Meats and Simon Fell from Villa Maria, $129pp.)
Wednesday 11 September | Botswana Butchery
Meat and Beer Pairing with A Lady Butcher
Three meats – from A Lady Butcher – paired with three unique beers for one delicious night at The Bunker. Tickets are $45.
Thursday 12 September | Beer Jerk Bunker
Meat the Brewer
What is up with these meat-and-drink pairings this week? Here, there are three courses of smoked meats from the pit along with beers and brewers from Sawmill Brewery.
Thursday 12 September | Miss Moonshines
2019 Dominion Road Moon Festival
The 2019 Dominion Road Moon Festival will involve interactive light displays, cultural performances, food stalls and indoor exhibitions, including moon cake and lantern-making demonstrations. This event is new to Auckland.
Friday 13-15 September | Potters Park & Mt Eden Memorial Hall
If you've never had a mooncake before and are curious to try it out in your own time, here are some places that sell it in Auckland:
Classic Bakehouse – Multiple locations
Well Done Bakery – 283 Dominion Rd
La Couronne Cake Boutique – 5c Lorne St
Choice Bakery – 8-12 Teed St, Newmarket
Cake 4 U – 100 Rosedale Rd, Albany
21 Grams – 119 Apollo Dr, Rosedale
Rio Kitchen – b5/125 Meadowland Dr, Howick
Or insert yourself into your Chinese friends' family home; chances are they'll have some going.
Longroom 10th Birthday
Regardless of how you feel about The Longroom now, it's probably had some impact on your life – if only to complain about how shit it is. It's lasted 10 years, and if it's still your thing, there's champagne specials, cocktails and live music in celebration.
Sunday 15 September | Longroom
Scotch Whisky Tasting
I would never think of scotch and Arcade – known for their fried chicken, graffiti-esque decor and nostalgic arcade games – together, but, hey, I guess scotch are trying to become more accessible to the masses, right? 5 drams, plus canapes from Arcade – tickets are $60.
Tuesday 17 September | ARCADE Kingsland
Organic Wine Maker Dinner
"Get Trolleyed" with bites, a main, treats and four winemakers' wine, including Kelly Washington, Huia Vineyards, Mount Edward Winery and Supernatural Wine Co. The winemakers shall be in attendance, $150pp.
Thursday Sept 19th | Culprit
---
New Openings
Mortar and Pestle
Bedford Soda & Liquor in Takapuna has closed, with Mortar and Pestle opening in its place. The menu looks a bit hodge-podge, with mac n cheese stuffed croissants for lunch and butter chicken and wild mushroom pappardelle.
21 Hurstmere Rd, Takapuna
---
What We Ate This Week
Jean Teng and Alex Blackwood

Akarana Eatery
This strikes me as a fancy place for fancy people, least of all because it's situated in a yacht club and it's one of those intimidating in-the-know kind of places. Where's the bus stop, we enquired? The PR person didn't know. But it'll be a lovely spot in the summer, and, to their credit, isn't alienatingly fancy inside. I could picture myself lounging in one of those holey white lawn chairs with a Sav, one skip away to the water through some patchy Astroturf. What I ate was seafood-heavy and inoffensive, lacklustre in its commitment. The burrata barely pinged on my tastebud register, same with the kingfish crudo, but I enjoyed the fleshy fried snapper wings.
ALSO, SPOILER ALERT FOR MIDSOMMAR: There was a lamb shank pie which had the bone sticking straight out of it like Josh's dismembered leg protruding right out of the ground and I just couldn't take it. Please don't do this to a pie. – JT
10 Tamaki Dr, Orakei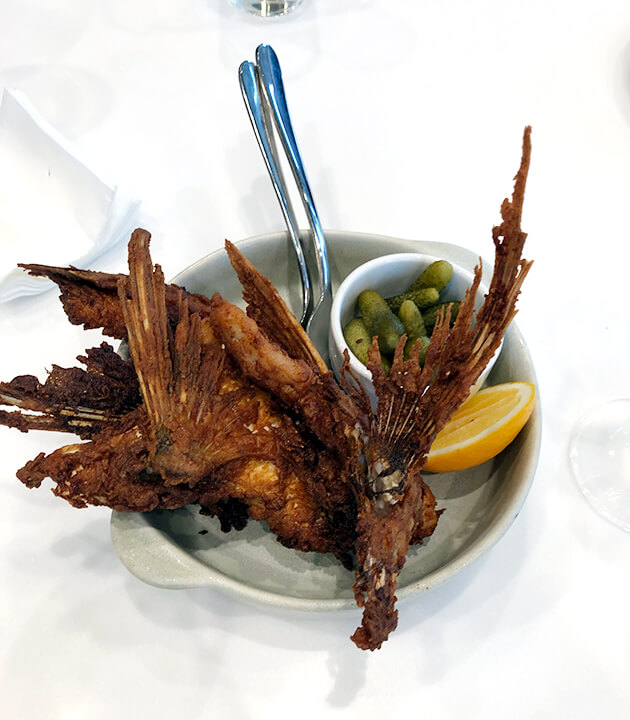 Roku Gin lunch in partnership with Azabu Ponsonby – Mushroom broth
They called it a broth but really this cup of warm liquid served with a morsel of chicken was the meal equivalent of a nap in the sun in a nice, chunky (yet breathable) sweater in colours that suit you while an IV of all the nutrients your body needs to feel nourished and loved drips gently into your arm in a comfortable way. It was an umami, gravy-level-rich flavour bomb. The chicken was a herby, juicy treat. – AB
Sri Mahkota in Browns Bay
Hansan is GONE. In its place is Sri Mahkota, owned by the same people, but Malaysian instead of Vietnamese and actually… not bad? Despite being sceptical of Malaysian food, especially if cooked by non-Malaysians (sorry), their Hainanese chicken was surprisingly tasty (not authentically so, but whatever) with plenty of fried garlic to give it that oomph. Way, way too oily, though. Their fish curry (using ling) was also better than expected. – JT
L1, 55 Clyde Rd, Browns Bay

Roku Gin Nippon Negroni
With gin, vermouth and plum wine, lightweights should sit this cheeky cocktail out. The sweet, tart, tangy plum met Roku gin's peppery, floral and citrus perfume very neatly. This cocktail is yum enough to just enjoy for its own sake but it's also a candidate to be sipped; take your time, and see what flavours you can taste. – AB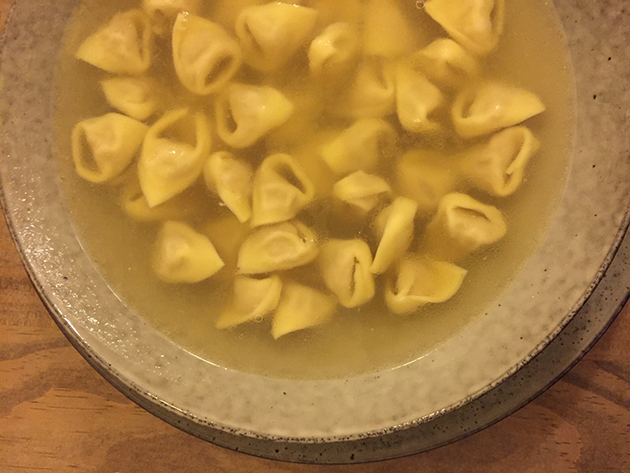 Daily Daily , Sim's Kitchen, Handpicked Coffee Roasters
I bought three coffees on Saturday and they were all very good. Hit up Daily Daily for the 10.30am run with a natural Ethiopian filter from Code Black and a flat white, then later another flat white from Handpicked Coffee Roasters, because I was feeling quite poor and their filter is $7.
In between, I swung by at Sim's Kitchen for my usual order of char kway teow, nasi lemak bungkus and fried chicken. I highly rate the fried chicken here, 9/10, juicy and lip-smackingly salty. – JT
452 Karangahape Rd, K'Rd Precinct
421 Hillsborough Rd, Hillsborough
918 New North Road, Mt Albert
Muzza's Pie mince and cheese pie
Classic cheese; real, gooey cheddar, crusty pastry with a homemade feel that was packed to bursting with mince. This pie smelled so good I couldn't resist pulling over to eat it on the side of the road because I'm impatient. Yeah all my What I Ates are positive, I'm not going to go to places where I don't like the food ¯_(?)_/¯. – AB
55 Richardson Rd, Mt Albert
Pasta e Cuore Tortellini in broth
Simple chicken broth with firm little works of pasta art filled with sweet, juicy, nutty heaven. They only sell it on Friday and Saturday because otherwise we'd get spoiled. – AB
409 Mt Eden Rd, Mt Eden