Mar 25, 2020 Travel
In the latest instalment of Pretend Cities we're post-lockdown, which means today you'll be travelling from home to India, with writer Sue Lees.
Read last week's Pretend Cities: A guide to Andalusian Auckland
"Dreams heed no borders, the eyes need no visas," Gulzar, Half a Rupee: Stories.
No surprises, last week the Travel Doctor's waiting room was empty. It was the perfect place to bring Grandma for her flu shot. While you were there you decided to have your 3rd and final booster travel shots even though your family's dream trip to India looks now like an unreachable mirage in the Pushkar Desert. Between you all now, you've now had more pricks than the US has Senators. And if being inoculated for Yellow Fever, Rabies, and 13 other communicable diseases ends up being the magic combo against this current nasty, well, you are all set and Maharaja's ransom you paid was well worth it.
Hearing the Prime Minister's announcement, a poster on the wall of that now deserted waiting room comes into your head. It was of the Indian Festival of Holi (Colour). Paint smeared faces beam out in total surrender to joy. Even before this lockdown, your family (recently joined by Grandma) had made camp in the four corners of the house, everyone on a different anxiety-inducing device. The kids are just a bit too quiet lately.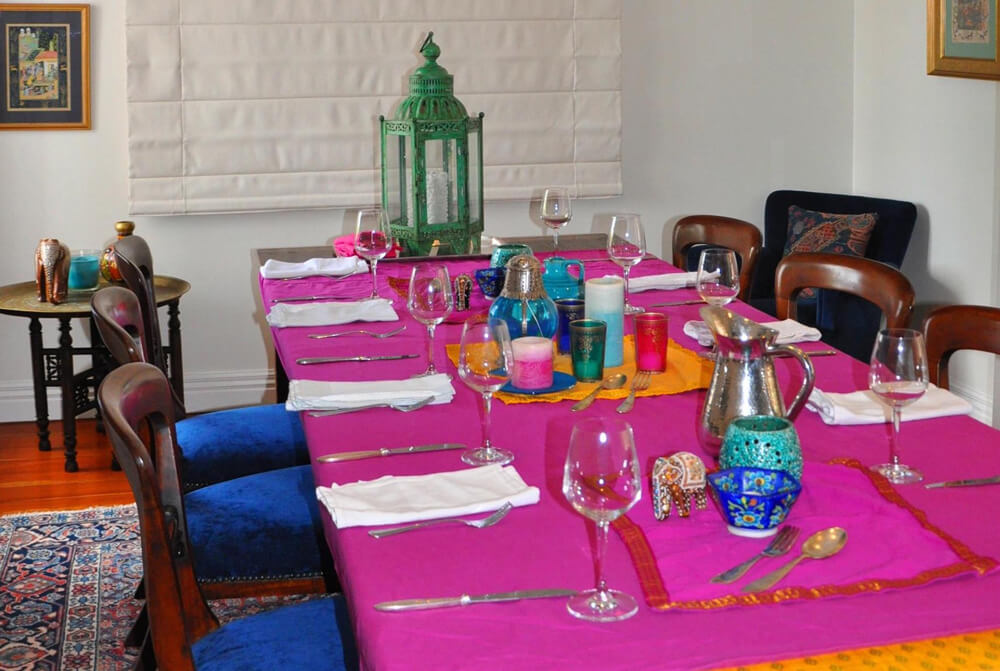 You keep thinking about that poster. Why? Because it represents freedom and fun. Your kids (and Grandma) deserve that, hell you deserve that! You make a decision. You will channel the joy of India with your own family festival.
New Zealand Indian friends who, like you, are hunkering down, are happy to consult. Some impressive new things about your mates are revealed. AM (ha, and she is definitely a morning person) begins her day burning Ghee, lighting incense and with prayer; giving thanks, seeking focus and guidance for troubles. A mantra, beautifully simple, and essentially Indian emerges talking to your friend, accept and adjust.
Inspired by AM, it doesn't take long to find Deepak Chopra's website with free tips for morning mediations (his daily Facebook video updates from lockdown are pretty uplifting too). The kids really get into it and make you add in some yoga out on the lawn. The family all find it hilarious that Grandma is way more supple than you. Later, in the depths of the garage, you sneak in some extra stretches.
All your mates concur, four dried spices are essential in an Indian Pantry; cumin, coriander, black mustard and turmeric (if Gen Z have left any). While ordering the spices from Trade Aid Online (yep, they are operating), you spy hand-beaten copper curry dishes and watch the link about the crafts-people that make them. Two of those go in the cart. Hey, even Pretend Travel needs souvenirs.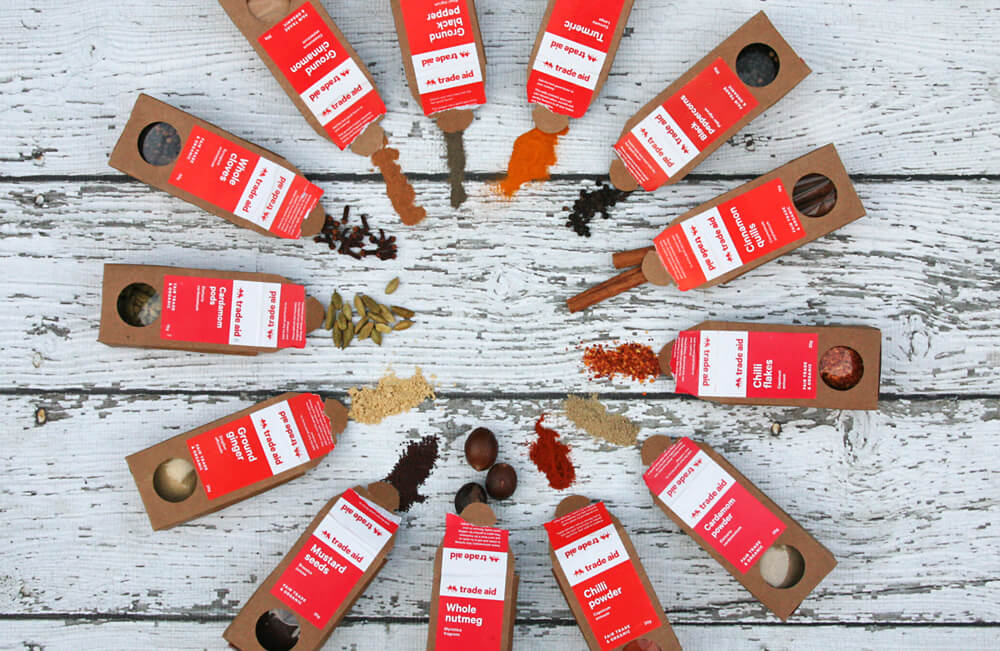 The family each get to select a dish from watching Indian Cooking YouTube videos. The most retro fun is from Madhur Jaffrey's 1970s BBC Series. You compile online shopping lists; plain yogurt and 'The Three Gs', fresh ginger, garlic, and green chilies, which appear in almost all of the recipes.
In Hindu culture, being good is not just a good idea, it also creates Karma Airpoints towards an upgrade in your next life. As a family, you discuss ways to help the needs of family, friends and your community right now. Most of what you discuss involves 'The Three Cs'; cooking, communication and caring. This is how your friend AM has always lived. In just six hours of an Indian lifestyle, the kids already seem lighter.
To get in a New Delhi state of mind you watch The Story of India (BBC). It is a series that has all three generations captivated with wonder, like the time you all watched Blue Planet and everyone's mobiles were forgotten.
Inspired, your youngest suggests creating an Indian Culture Club compiling a 'to read and to watch' list. In a previous incarnation, you knew a bit about books, so you consult yourself on Indian fiction. The incomparable, bleak and beautiful A Fine Balance by Rohinton Mistry tops the list. A close second is E.M Foster's Passage to India. David Lean's 1984 film adaption is also excellent, the actual Roger Ebert gave it 4/4 stars.
In keeping with their personality Dosha type (take Deepak's test), you assign film selections to your children. The eldest (and most consumed by 'poor me' angst) you ask to compile a selection of Indian documentaries. The selection is brilliant and challenging. It includes Children of the Pyre set in amid cremations in Varanasi and the Oscar-winning Born into Brothels (Prime Video). The docos remind you all just how tough you don't have it.
Your cheerful youngest is in charge of surveying friends for the most multi-generational friendly Bollywood hits. One name is on every ballot is Kabhi Khushi Kabhie Gham (2001) (iTunes). Another popular choice is 3 Idiots (2009) (Netflix), a comedic exploration of friendship and loyalty. They leave you all smiling.
Grandma makes the chapatis. Everyone prepares their own chosen dish. Dress code: colourful. Your family glows around the table in the bejeweled colours of Rajasthan; peacock blue, fuchsia, emerald green, and gold. Lanterns are lit. The kids have assembled anything vaguely Indian to decorate the table and the living room. Muslim miniature silk paintings are propped up by a statue of Shiva. You mentally apologies to your Indian mates for the cultural mash-up but you think in the circumstances they would approve of this tribute.
Aromas coming from the kitchen transport your senses. The conversation is energized and the meal is delicious, probably the best thing ever served in the house. In the background the sounds of the sitar. Even Pretend India has an energy unlike any other place.
The next morning you find you actually need a moment of self-isolation and Grandad turned out to be right, always keep your tank full in case of a crisis. A little walk on the wild-side with a trip to the Service Station. The long Auckland Indian summer is over and the rains have come. Preserving water for months has made your car look like you did indeed cross a desert. Not a priority but for a taste of normality you add on a car wash. Lowering your aerial before entering, you lose the dire end to end news coverage on FM. Hitting the scan button you land on an AM station, Radio Tarana. Indian dance music is playing.
With your seat reclined, the pumping Tala beats and the shrill flirtatious challenges wash over you. The swaying rubber fringes of giant soapy rollers swing in perfect sync to the music. You have been transported to a choreographed Bollywood epic that even Baz Luhrmann couldn't have created. As the green exit light flashes up and the car appears shiny and new, in that moment so do you, reborn with an optimism AM would be proud of.
Next week (final instalment!): Paris.
Sue Lees is the founder of Time Out Bookstore, and a reviewer, travel addict and screenwriter.