Aug 26, 2016 Fashion
Above: Huffer. Photo by Liv Hemus.
Read more: It's time to stop rolling your eyes at Fashion Week.
I went to bed after the final show of New Zealand Fashion Week with ringing ears. The four-day trade event culminated with Huffer's Atrium on Takutai show, with music so heart-shudderingly loud it's a surprise the alarm on Steve Dunstan's sponsored Audi didn't sound. Launching the brand's new Britomart store with a makeshift catwalk in the centre of the mall-like space, the 19-year-old Auckland streetwear label kept things typically casual with German beer hall benched seating, goodie bags containing a beanie and a bottle of beer, and a poem to Auckland on a postcard.
Is there anything worse than advertising/sports/Instagram-caption poetry? No. But the postcard's sentiment – about Huffer being "from here, for here" was reflected in the collection – lots of hoods, sneakers and bucket hats. Huffer knows Auckland weather like it knows our penchant for lunch-friendly smock dresses, and that's why it's so loved.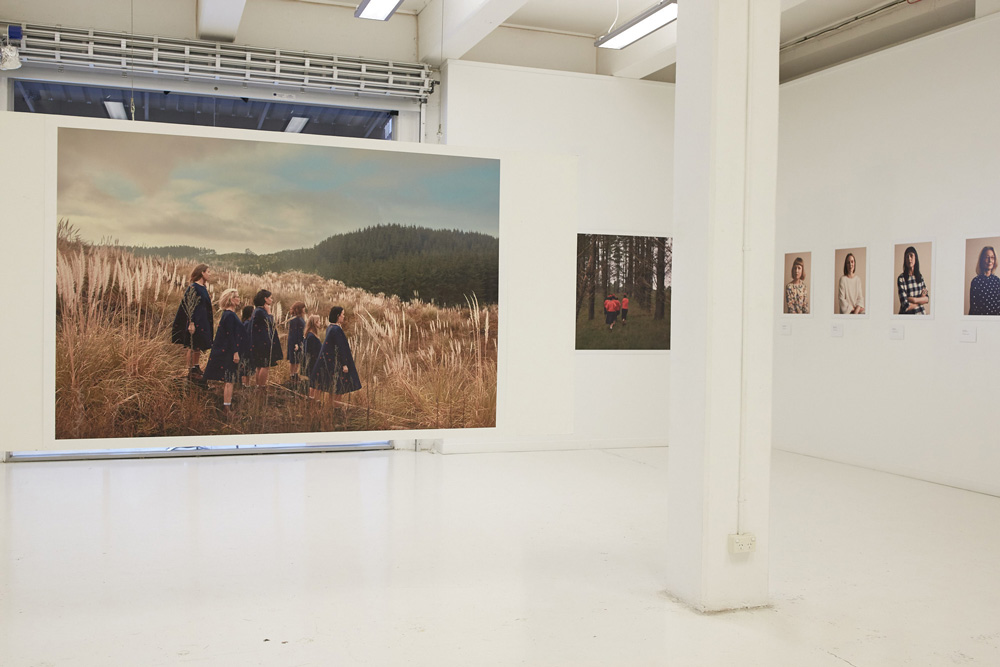 Auckland is trending – it even featured in Wellington-based label twenty-seven names' show. They ditched the catwalk this year in favour of an exhibition of photography by James K. Lowe at All Press Studios, which saw the brand's core team depicted against the backdrops of Te Henga and Woodhill Forest .
The K'Rd showcase featuring Jimmy D, Lela Jacobs, Maaike and Ovna Ovic successfully distilled the strip's unique vibe. Lela Jacob's moody, minimalist collection was as bold as Ovna Ovich's was chameleon, the disparate silhouettes summing up the strip's happy juxtapositions of eccentricity and understatement. Jimmy D's segment was introduced by a live poetry reading, an art form the district has long been associated with. But for city pride, nothing beats the models who arrived at K'Rd club Las Vegas on the Inner Link for the off-schedule Miss Crabb showcase. No, not even taking over the former home of First Scene for a night, like Stolen Girlfriends Club, who disappointingly resisted the potential for a Tim Walker-esq prop party and commissioned an Angus Muir light installation instead.
Metro's sister title FQ spent all week on the front row. We asked the estimable team to share their highlights of the week.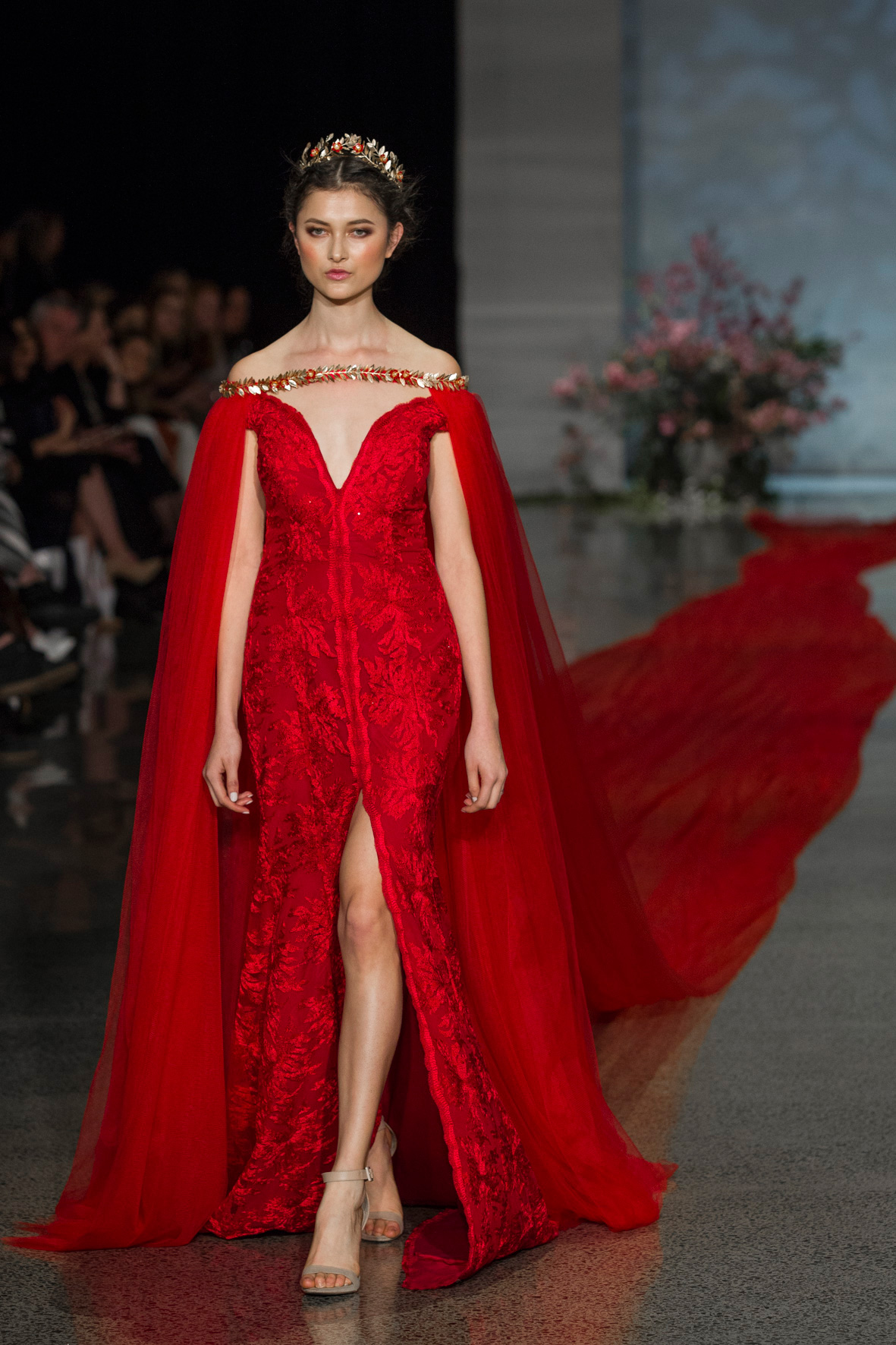 Best start: Goosebump-inducing was the best way to describe the opening to Hailwood's show, with The Graduate Choir and a live pianist captivating every eyeball and ear in the room.
Best finish: The red Trish Peng gown that closed the NZ Weddings show was jaw-droppingly incredible. The custom-made dress featured a 20 metre train that had to be maneuvered around the catwalk by a handsome groom. The dress itself took 120 hours to create and was made from Christian Dior lace flown in from France.
Most refreshing moment: Gone are the days of cookie-cutter beauty, with every model looking identical as they walk down the catwalk. At Eugenie and Huffer, the models were all given looks that suited their own personal style and aesthetic, so no two were the same. Not even twins China and Rain who opened the Huffer show!
Must have for winter 2017: Perspex, Perspex, Perspex. As seen at Wynn Hamlyn and Lucilla Gray, all we can think about is getting our hands on a pair of transparent plastic earrings, stat.
But it's not all over yet! New Zealand Fashion Weekend commenced today and continues all weekend at the ANZ Viaduct Events Centre. Don't miss the FQ show on Sunday: editor Sally-Ann Mullin will create a range of runway-ready looks from the SS17 collections of some of NZ's best designers. It sold out last year, so securing a ticket in advance is recommended.
Above: Trish Peng at the NZ Weddings Show, photo by Michael Ng.