Sep 2, 2014 Fashion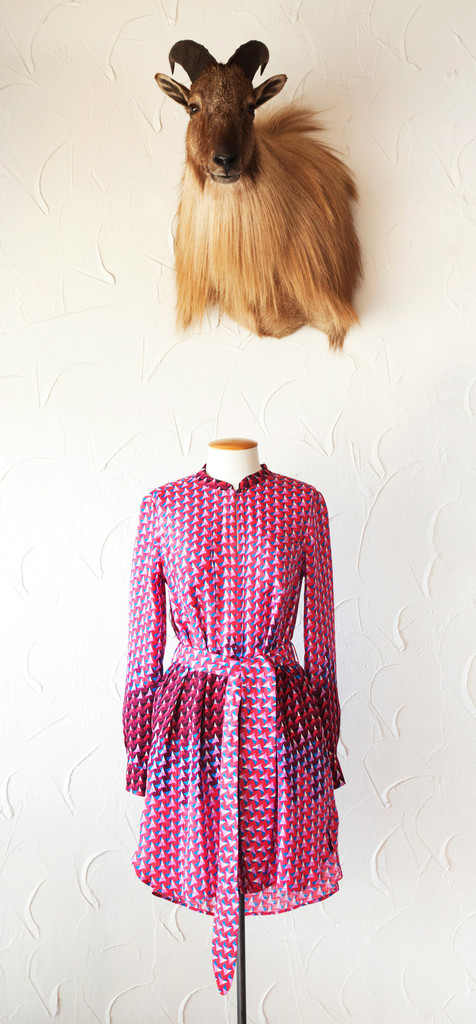 Because fashion shouldn't be about practicalities. Sure, it's lovely to cocoon yourself inside a glorious (faux) fur coat, or Marianne Faithfull-styled bear-skin rug, while braving the elements. But it's even lovelier to peel off the layers and warm your skin next to an open fire, or the heat of friends.
Imagine yourself luxuriating in the drawing room at Mitford Manor with a bunch of aristocratic English eccentrics. Peers and nobles with triple-barrelled surnames talk you through each of the animal heads on display and regale you with hopelessly un-PC (yet fearfully British) tales of hunting safaris.
Of course, one should never wear highly flammable fabrics next to a fireplace, so this silk Isabel Marant dress is the perfect frippery to hide under your coat and dance around in once inside. And with its slightly animalistic print you have just the right mix of high fashion and eccentric individual flair.
Isabel Marant 'Zavia' dress $829 from Workshop. workshop.co.nz
With thanks to Cazador , 854 Dominion Rd, Mt Eden; huntgatherfeed.com
Photo by Ken Downie.