Jul 16, 2019 Film & TV
What we'll be watching, and what we think you should be watching, too.
Celine Sciamma (Girlhood) is the first woman to win the Queer Palm at Cannes Film Festival with Portrait of a Lady on Fire, a love story between the daughter of a countess and the painter commissioned to paint her portrait. Also from Cannes, Les Miserables is described as Victor Hugo meets La Haine; the winner of Un Certain Regard's top prize, The Invisible Life of Eurídice Gusmão, follows two inseparable sisters in 1950s Rio de Janeiro.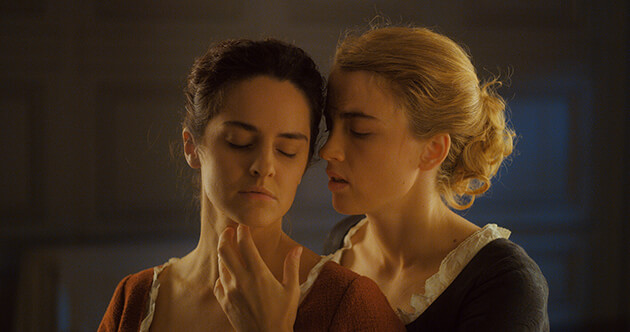 READ MORE: How to navigate New Zealand International Film Festival's expansive programme
Rural New Zealand is thrown onto the big screen in Bellbird, a father-son drama inspired by director Hamish Bennett's childhood in the small Northland community of Tauraroa. Come to Daddy is the debut feature of Incredibly Strange programmer Ant Timpson, a horror-comedy blend about a boy (played by Elijah Wood) who visits his estranged dad for the first time in decades at his very eerie, isolated house framed by the forest and ocean. Secrets are spilled, violence ensues. Fellow horror flick In Fabric is both deeply weird and wickedly humorous. Peter Strickland channels witchy Suspiria with '70s horror aesthetics, while the narrative — we use that word loosely — follows a cursed red dress as it terrorises its wearers.
Then there's Song Without a Name, a black-and-white Peruvian film shot in 16mm, destined to battle comparisons to the stylistically similar Roma. It's partially based on a true-crime case of a child-trafficking ring in 1980s. Over the ditch in Australia, controversial cinematic entry The Nightingale has seen director Jennifer Kent defending a "gratuitous" amount of violence and on-screen rape amid reports of mass walk-outs, saying, "If we showed what really happened in Tasmania in 1825, no audience could bear it."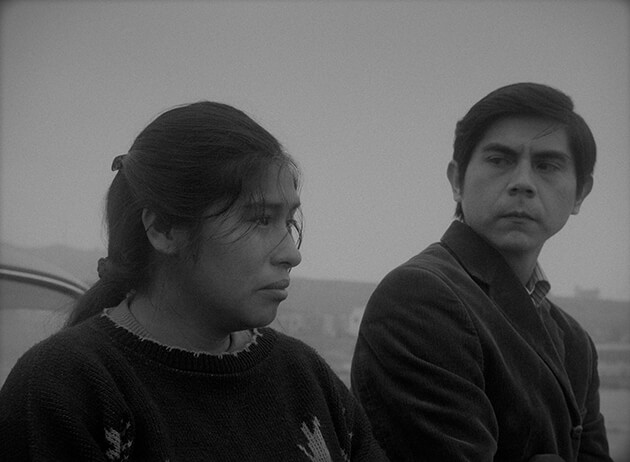 Make time for a trip down memory lane to those years of tender, brutal adolescent angst. Skater film Mid90s, from writer-director Jonah Hill (of Superbad and The Wolf of Wall Street fame), takes to the mean streets of Los Angeles in a nostalgia-laden debut following the life of 13-year-old Stevie. Variety has likened teenage road-trip film Take Me Somewhere Nice to the works of Jim Jarmusch and David Lynch, leavened with "Bosnian absurdism".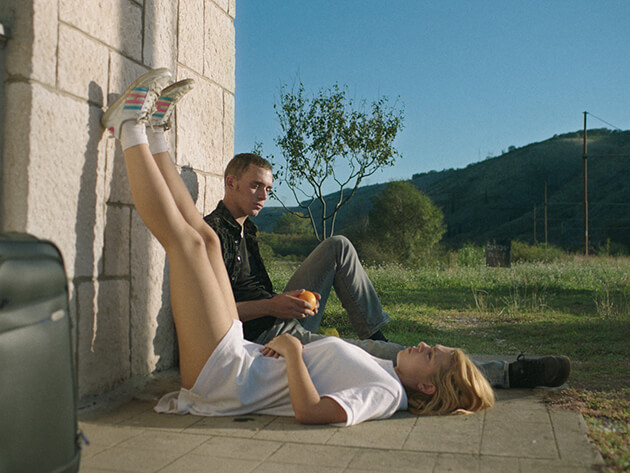 Some of our favourite films of the fest emerge from the Incredibly Strange programme. Last year, Climax wowed us in The Civic. This year, we're looking forward to Knife+Heart, a period thriller starring Vanessa Paradis as a producer of gay porn.
Documentaries are a strong category in 2019, too. See: For Sama, 26-year-old Syrian filmmaker Waad al-Kateab's video diary through five years of the uprising in Aleppo, Syria; Apollo 11, with never-seen-before footage of the lunar mission; a director revisits her cousin's murder during the Yugoslavia war in animated documentary Chris the Swiss; and One Child Nation investigates the devastating 36-year-old government policy in China.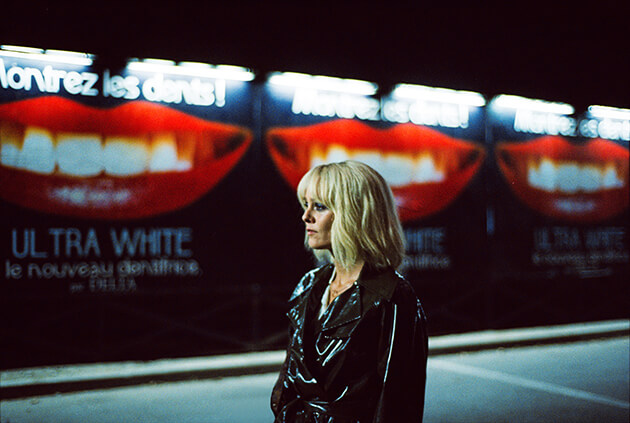 Finally, as part of its sponsorship of this year's festival, Metro is proud to present The Farewell. It's directed by Lulu Wang and starring the very funny Awkwafina, seen in last year's mammoth hit Crazy Rich Asians, and heard in her viral song "My Vag". Here, she turns her hand to drama as Billi, a Chinese-American woman who returns to the motherland to say goodbye to her elderly grandmother, her family's matriarch, under the guise of a fake wedding. (The grandmother is the only person in the family who doesn't know she has weeks to live.) It's culturally specific, heartfelt and, apparently, very, very good. We're immensely excited.
This piece originally appeared in the July-August 2019 issue of Metro magazine, with the headline 'Metro Picks'.

The New Zealand International Film Festival is on from 18 July-11 August.