Jul 24, 2019 Film & TV
Mr. Jones is a glimpse into the soviet union under Stalin and it is utterly harrowing. Awful. You need to see it.
I write about food. It's usually good food. I usually say so and when people ask me "was it really good though?" I'm always a bit surprised. Yes, plenty of brands churn out dozens of paid pieces that might not tell you if the food isn't great, but honestly, why would I lie about a pie being good or bad? Journalist feels like too big of a word for sometimes-I-write-about-croissants. And even if I did lie, as a former editor often reminded me, we aren't saving lives.
In Mr. Jones, Gareth Jones (played by James Norton) and apparently all the journalists in Stalin's Soviet Union, have it much harder.
After he is sent to Ukraine to see their 'impressive machinery', he escapes his host/guard not into the for-show factories he was meant to see, but into real, cold, starving Ukraine under Stalin.
And as Alexander the Great, Napoleon and Hitler all found out, winter in Russia is anything but hospitable. In 1933, during Stalin's man-made famine, it is even less so.
READ MORE: Metro's NZIFF 2019 reviews
Bright-eyed and bushy-tailed, fresh off the train, Gareth sees a photo opportunity in a group of hungry peasants standing watch as grain is loaded onto a truck, hoping for a sack to be dropped. The interaction ends with him running for his life. He sees a dead mother lying on the side of the road get loaded onto a cart of corpses – and her still crying baby loaded on after her. There's an incident that has put me off eating meat. It goes on like that. It's truly horrible stuff and he comes away from the experience broken. It's hard to watch.
After returning to the part of Russia where people not only have enough bread to eat but caviar, crayfish, champagne, and heroin(!?) he has a story to tell. In his mind, having seen the effects of the famine, it desperately needs telling. If he tells that story, three hostages will be killed. On the other hand, by telling that story, he might save millions of lives.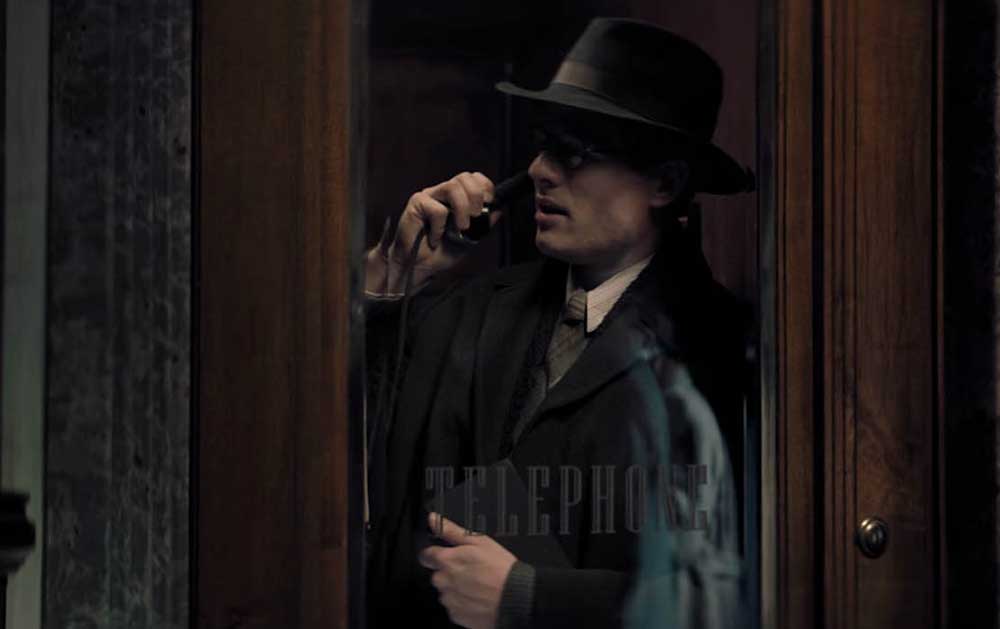 I won't spoil it, but as the movie went on, you couldn't have convinced me that the lead actor, James Norton, was James Norton. He became Gareth Jones and kudos to him and the make-up team for having him age before our eyes into a man who has seen things he wishes he could forget. Peter Sarsgaard was expertly hateable as ever. Vanessa Kirby was a little flat.
With such a great story, they could have left the camera wizardry alone. They didn't. They got very into the whole show-don't-tell thing with shots of communications traveling through wires and train wheels turning. Bafflingly at odds with the rest of the film's still, steady viewpoint, the film is fraught with dizzying, frenetic time-lapse sequences. They almost don't count in my mind as part of the film and they certainly didn't add anything other than showing the passing of time.
Yet the story is enormously strong and the themes of Mr. Jones are uncomfortably relevant. The world is watching America's government tell the world that they're doing "great", while we hear news of children dying in cages. Those that criticise the US government are told that they are free to "go back to where they came from". Journalists that point out issues with leadership are met with cries of fake news. Then again, hopefully, most of what Gareth saw in Ukraine, the world will never see again.
To those who look at the world today and made memes that say "1984 wasn't an instruction manual," you'll be pleased to find George Orwell seated at the heart of this film, tapping out Animal Farm on his typewriter.
Then again, I saw the movie two nights ago and I had nightmares about it both nights. So weigh that up when deciding if you want to see it. If you want to see a film that might change you, that I heard several people say was "utterly harrowing", upon exiting. This is the film.
Showings:
1 August, 6.15pm at The civic. More info here.