Jan 6, 2014 Books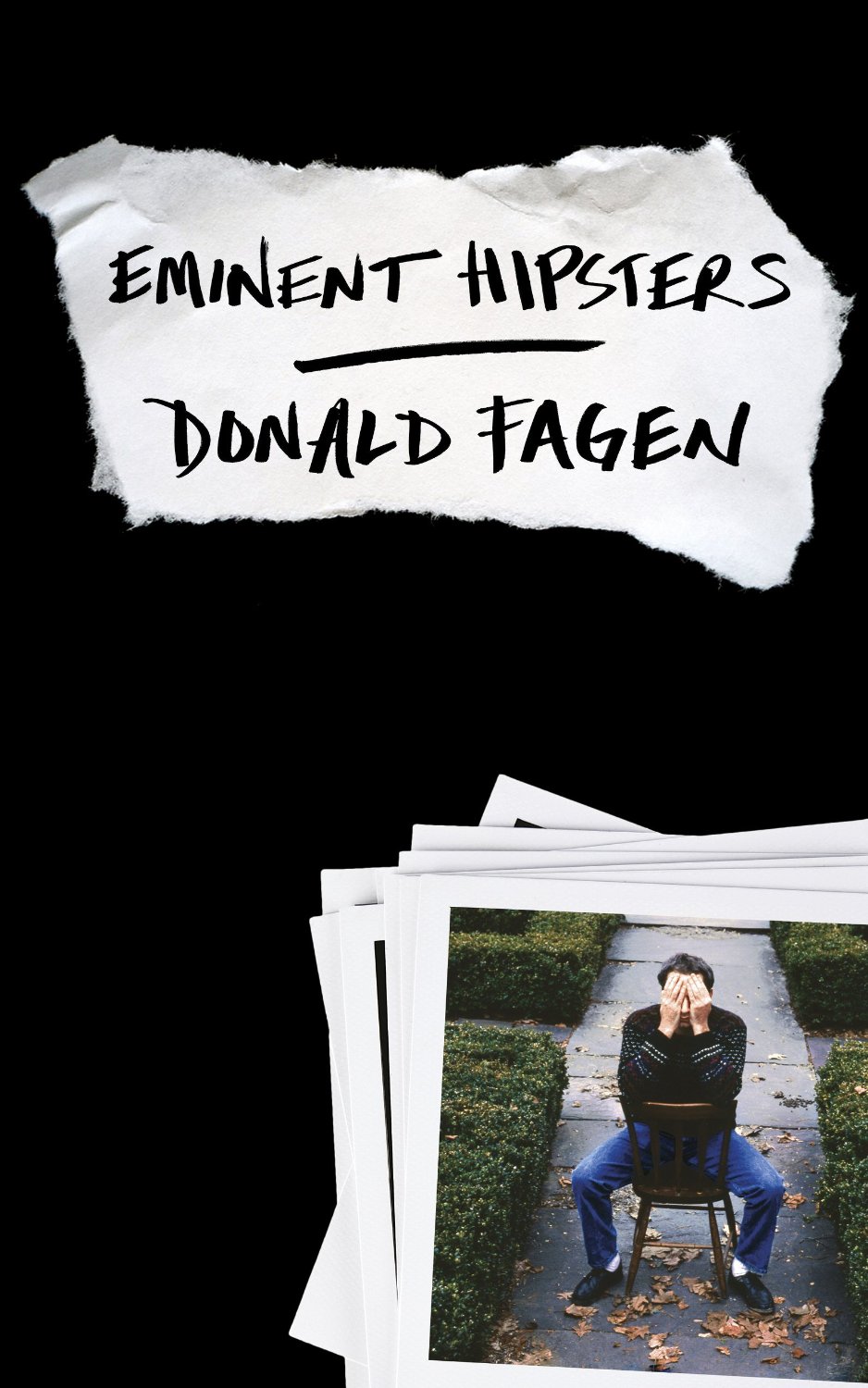 Eminent Hipsters
by Donald Fagen (Penguin)
Steely Dan are one of the juiciest controversies in popular music. Dan fans earn themselves a new career defending the jazz-rock band to pals and girlfriends, occupying as they do an icy planet twice removed from the 'authenticity' that most folk tend to chase in songwriters. Their albums of outsider short stories mock the listener's expectations at every turn. One classic party trick hides something grotesque beneath a luxurious surface, like "Time Out of Mind" (from Gaucho, 1980) a gurning disco paean to the specifics of heroin use, or in countless other cheerfully callous odes to vacuousness and dissolution.
After his 1982 solo album The Nightfly, Steely Dan main-man Donald Fagen's career ground to a halt in a welter of anxiety attacks and writers block. He spent the rest of the decade in relative silence, but did find time to bash out a few columns on film music and jazz heroes for magazines like Premiere. Some of the best of them appear here in the new collection Eminent Hipsters, alongside a funny and yet utterly bleak recent tour diary, with Fagen trudging through the beige carpeted tundra of heritage rock stardom, with only Michael McDonald and Boz Scaggs for company.
For a certain kind of musician, and listener, this is A-list stuff. His thoughts on music-making are insightful and prove a warm, genuine vote of confidence in that nearly extinct practice. His faithful will no doubt be sent scurrying to the nearest download cubicle to get hip to – amongst others – pre-war New Orleans trio The Boswell Sisters. Also present is a piece on Henry Mancini, a wacky interview with Ennio Morricone, and a moving tip of the hat to Ray Charles. "Brother Ray, musically speaking, solved the mind-body problem."
Also included are dissertations on classic east coast deejays and radio personalities like Jean Sheperd, early sci-fi writers, and some scenester notes on 1960's jazz clubs (including one very ripe Charlie Mingus tale) and acid-washed college life.
Not really an autobiography, Eminent Hipsters is more like a lopsided monologue by a generous radio host. Fagen's heroes once reached him through the suburban cloud of conformity, but unlike other rock and rollers, his subsequent journey carried him further away from the mainstream. Jazz influenced him not to embrace community and communication, but instead to revel in distance and the pleasures of irony.
No wonder his music became a kind of simulacrum of soul. It bears all the hallmarks of accessibility, but it has its own alien muscularity that is a genre unto itself. Like this book, Fagen's music might not be for everyone – but that what makes it such a fine puzzle to ponder.