Apr 22, 2014 Books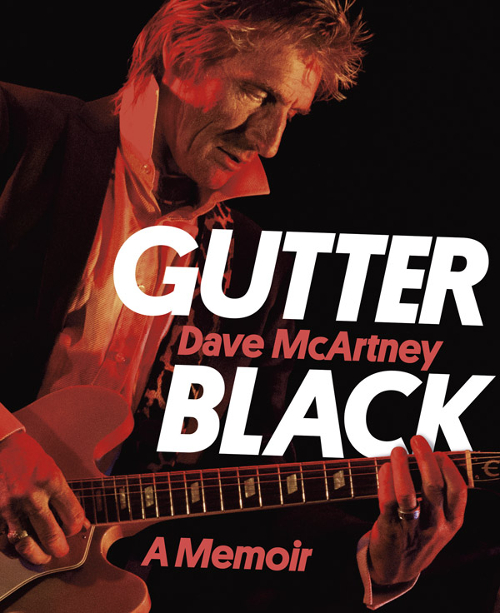 There's a great pall of sadness hanging over this memoir, which McArtney delivered to his publisher just weeks before his unexpected death on April 15 last year. It all feels so unfair: that the songwriter/singer/guitarist won't get to experience the kudos piled on his unexpectedly articulate and vivid account of a life in rock and roll – a New Zealand life in rock and roll, in bands that are glued to our cultural fabric.
It's a shame too that McArtney isn't here to do the round of press that would allow us to claw for more detail, fill in some of the glaring omissions.
That's the thing about Dave McArtney. Nice guys don't usually write good copy, not because they're scared to offend, but because they like their friends, they understand the capacity for hurt with words. McArtney does write good copy, but though his book does get down and dirty when it needs to, it doesn't provide the detailed, gory exposition of Hello Sailor's notorious drug use, and the wild stories around that, which you might expect.
Still, it's capable of being painfully candid when it wants. In the wake of Lorde's stellar success on the world stage, it might be tempting to think of Hello Sailor as a footnote, but their story is also the story of rock in the 1970s, rock in the Auckland of the 1970s, and they were as close as we got to having our very own Rolling Stones. So it's an important story, and a salutary lesson to anyone following in their footsteps, and McArtney (who latterly achieved a BA in English, as well as a Master of Arts) describes it very well.
The core of the book is the section on Hello Sailor's notorious spell in Los Angeles, expecting to break through but lacking the basic professional mechanisms a band would take for granted in these more schooled times, and quickly descending into an endless drug-fuelled party. McArtney takes us there and explains the sordid background, but he never relishes the telling. Censored though it must be, that story still has the capacity to shock, and amuse.
Not so well-remembered, perhaps, are the post-Sailor years of McArtney's band the Pink Flamingos, and various other configurations and reunions, or his time spent teaching English in the German alps, and his storytelling never runs out of gas, is never found flagging, as personal happiness beckons.
It's the remarkable story of the relationship with his wife that remains largely untold, and that's recounted by Donna McArtney (nee Mills, of the Les Mills dynasty) in a moving epilogue that reveals she started out as the young bride of Dave's closest friend and fellow Hello Sailor bandmate Graham Brazier. Her perspective on both Brazier and McArtney and the way drugs nearly ruined them is poignant and heartfelt.
I wanted more (more dirt, more stories, more reflections, more information) from this fat but overtly photographic book, and more than anything, I wanted more perspective on how a well-educated surfer dude with hippy values was so enraptured by the hedonism and darkness and nihilism of Ponsonby's famous "Mandrax Mansion" while others were off sprouting mung beans and marching against Vietnam. But maybe wanting more is a good thing, and someone else can tell that story.
And maybe it's not so sad, after all. McArtney recounts how he nearly died multiple times, and how an onstage electrocution would have killed him, had Brazier not given him the kiss of life. All in all, he had 62 good years.
Elsewhere on metromag.co.nz: Hello Again, Sailor – Gary Steel talks to McArtney, Brazier and guitarist Harry Lyon on the eve of the band's 2012 reunion gigs.