Jan 28, 2015 Books
What do great writers do when they face the end of middle age? Martin Amis, Richard Ford and Ian McEwan all have new books out.
First published in the December 2014 issue of Metro. Illustration by Lauren Marriott.
Martin Amis
The Zone of Interest
Jonathan Cape, $37.99
Richard Ford
Let Me Be Frank With You
Bloomsbury, $37
Ian McEwan
The Children Act
Jonathan Cape, $36.99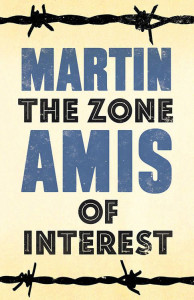 Early in Martin Amis' new novel The Zone of Interest, Paul Doll, commandant of the concentration camp where the story is set, says he wants to "knock on the head" a common fallacy: the SS is not made up of stupid workers, but is drawn from the aristocracy and "the intelligent, professors, lawyers, entrepreneurs".
The camp is Auschwitz, and Amis is reminding us that the SS, the officer class who ran it, were the educated class. People like the readers of Amis' own books. They were us. Later, he notes that in the 1930s Germany was the most educated country on Earth: enlightenment, like art, is no barrier to evil.
This is a disturbing, magnificent novel, and it's not like most Holocaust novels, which invite us to identify with the victims. This time we're with the Germans, who behave as people do everywhere:  they're preoccupied with petty concerns and sexual desire, they discuss what they do as if it's all completely ordinary and they  explain themselves with appeals to reason.
We're also privy to the point of view of a Polish Jew called Szmul, who leads the "collaborators" in the camp. It's his job to reassure the frightened prisoners when they arrive off the trains, so that those selected for immediate extermination will go trustingly to the gas chambers.
Yes, it is horrifying.
One of Amis' great insights is that we cope with horror by persuading ourselves it's normal. And normal, in this world, means using gas chambers because it's more humane for the executioners. Burying the bodies in the "Spring Meadow", until the stench of bloated corpses becomes so awful they have to be dug up and burned. Using Jewish prisoners to shave the women's heads and pull the gold teeth from their mouths, because no one could do that work for long and survive.
And yet, as Szmul observes, although the conventional idea is that either you go mad or you already are mad, what if you find you can cope?
The "Zone of Interest", ostensibly, is the complex around Auschwitz, where the extermination camp was part of a larger plan, using slave labour for a manufacturing effort that supposedly would win the war. But Amis' true zone of interest is the human soul.
Late in the book, organising the latest arrivals off the train, Szmul approaches a family of four: a young woman carrying a baby, a young man and an older woman. Quietly, he tells the man to put the child in the arms of the older woman. Fit young people are put to work; older people go straight to the gas chamber, as do small children and anyone looking after them. Szmul has saved a life, for the moment.
The normalisation of violence, corrupted ambition and lack of empathy bind nearly all of Amis' novels, yet there is always some thread of decency which denies all that. Sometimes (as in the earlier  Lionel Asbo, set in a proletarian London wasteland) that decency seemed sentimental — not really believable. Here it's entirely convincing.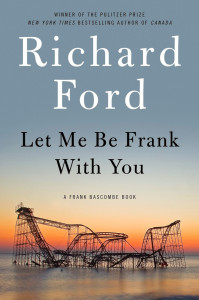 Richard Ford's new book, Let Me Be Frank with You, sees the return of Frank Bascombe, protagonist of the great Independence Day and two other novels.
Frank regards himself as a decent man, and he is also a rare beast in contemporary literature: he sells real estate, which puts him completely outside the world of most readers of such books. A suburban Everyman. He's retired now, and in the four stories of the new book, all set just before Christmas 2012, he's contemplating the devastation wrought by Hurricane Sandy on the Jersey Shore.
Frank has changed. The death of his son, decades ago, and the collapse of his marriage to Ann Dykstra are still lodged stubbornly in his head, but his equanimity has gone.
Frank used to be the guy who took life as it came, who never got his hopes up and never despaired either. Ann left him because she couldn't forgive his insufficient level of grief, and he knows that, but he's always believed his was the right way to live.
And yet, now he's angry. It's not because of the hurricane. What's tipped Frank out of his hammock is the Tea Party. Always a Democrat but never an engaged one, he can't abide the vitriol now being heaped on Barack Obama.
In Frank's America, almost everyone feels morally superior to, and outraged at the idiocy of, everyone else. For its insights on that, and as a meditation on entering your later years — Frank is 68 and Ann now has Parkinson's — it's worth reading.
But the stupid title, surely a marketing invention, is unworthy of Ford. It suggests this book is a publisher's creation, a placeholder until the next real Frank novel comes along. Three of its four stories are terrific, but as a whole they feel like parts of a work in progress.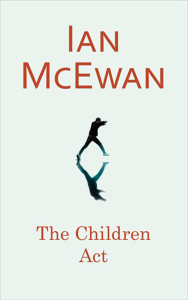 Both books can be read as studies in decency trampled on the moral high ground. Ian McEwan has approached the same theme very differently. His protagonist, Fiona Maye, is a 59-year-old High Court judge specialising in family law. She's intellectually scrupulous, making decisions that are as ethically sound and logically coherent as possible.
So when Fiona's husband tells her he wants to have an affair with a younger woman because Fiona has made their own sex life unsatisfying, we discover she is not the sort of person to throw things. Nevertheless, her attempts at rational judgment become a barrier to her happiness.
In her work, it turns out it's the same, but with consequences that threaten to be far worse. The case before her concerns a teenager with leukemia, who, because he is a Jehovah's Witness, is refusing to allow his life to be saved with a blood transfusion. Determined not to be  righteous, and committed to the decorums of her office, Fiona finds a way to be fair, kind and just, and therefore, she assumes, right, and does not realise she also manages to get things horribly wrong.
Actions that produce unintended consequences is the standard McEwan trope, and there's no one better at arranging the process in complex, deliciously subtle ways. Yet this book reads a little too much like a literary-exercise-ethical-problem combo. It's very good, but it lacks the extraordinarily careful unpicking of action and reaction, of two characters missing each other when all they want to do is connect, that made the similarly short On Chesil Beach so heart-achingly brilliant.
All these books are relatively short. What do great writers do at the end of middle age, when their wisdom and skills are at a peak but their desire to wrestle the world into big, engrossing books may have diminished?
Ian McEwan (now 66) now focuses on the marriage of form and message. Richard Ford (70) may be between novels: Canada two years ago was sublime and there's no reason to think the next one won't be too. Martin Amis (65), bless him, is staying the course. Few writers have the weight to take on the Holocaust, and he's one of them.