Aug 14, 2023 Schools
The cost-of-living crisis is hitting (some) teens in our city. 
At Manurewa High, more than 2000 students come from an enrolment zone edged by Rainbow's End, the Auckland Botanic Gardens and Pak'nSave Clendon. In theory their uniform is smart — black blazers, blue-striped white shirts and formal black bottoms. In reality, students arrive in puffer jackets, sneakers and cotton t-shirts, with collars peeping from beneath undone top buttons. Before this year's switch to the Equity Index, Manurewa High was the largest decile 1 school in the country. Here, families' adjustments to the rising cost of living go much further than changing what's in the supermarket trolley. 
"It is a crisis in our community. It's a major issue," says Pete Jones, the school's principal, known as 'Jonezy' among students. Time in the classroom is being swapped out entirely for low-waged work — with kids becoming full-time supermarket-shelf stockers, warehouse and factory workers, and retail staff. "Jobs that don't have the greatest long-term prospects," Jones notes. Another tier of students are hanging on at school, while also working. 
When Metro investigated the impacts of Covid on high schools last year, Jones could already see the drop in Manurewa High's roll. Data sourced for this issue confirms his school roll in mid-2022 was 83 students fewer than the previous year. This year, it's down again. Of these 'lost kids', most are senior students, driven into work. "There's a lot of pressure on our kids to go and earn," Jones told me a year ago. His 2022 cohort of Year 13 students — 303 of them — started out in 2019 as 425 Year 10s. Over the same three-year period, the school's retention of Year 13s fell from 85% to 75%. Quite simply, the families of these students needed the income, and students themselves had been knocked off course in their schooling by Covid-related disruptions. Now, it's gotten worse.
Manurewa High fits a wider pattern. Last November, school rolls were down by more than 11,000 students nationally. The drop is the first ever recorded — schools have otherwise followed a pattern of constant increase, then stagnation in 2020–21. Sean Teddy, a Ministry of Education spokesperson, said the fall was expected, as a baby blip previously seen in primary schools was being replaced by a smaller birth cohort. Worryingly, however, that baby blip hasn't flowed through to high school rolls, which dropped by more than 2000 students. In fact, since 2015, more and more senior students have been dropping out early.
While much attention and funding have been directed at attendance and achievement, there's now a whole group of school-aged people not even captured by that data — the kids who are no longer on the roll. In our schools data for this issue, we see the drops concentrated in South and West Auckland, at schools which serve poorer communities. 
"The issues we deal with in schools are a reflection on what's going on in the wider community," says Jones. "I was talking with some other principals the other day, and you wouldn't believe the amount of stuff that ends up on our doorstep — and it's massively increased this year. I've seen a huge increase. Societal issues always find their way back to school. We are bombarded." From Jones' viewpoint in Manurewa: "We have quite an inequitable society, and the gap between the haves and the have-nots appears to be growing wider." The difficulties his community deals with have been compounded first by Covid, and now by the high cost of living, which really took off in 2021.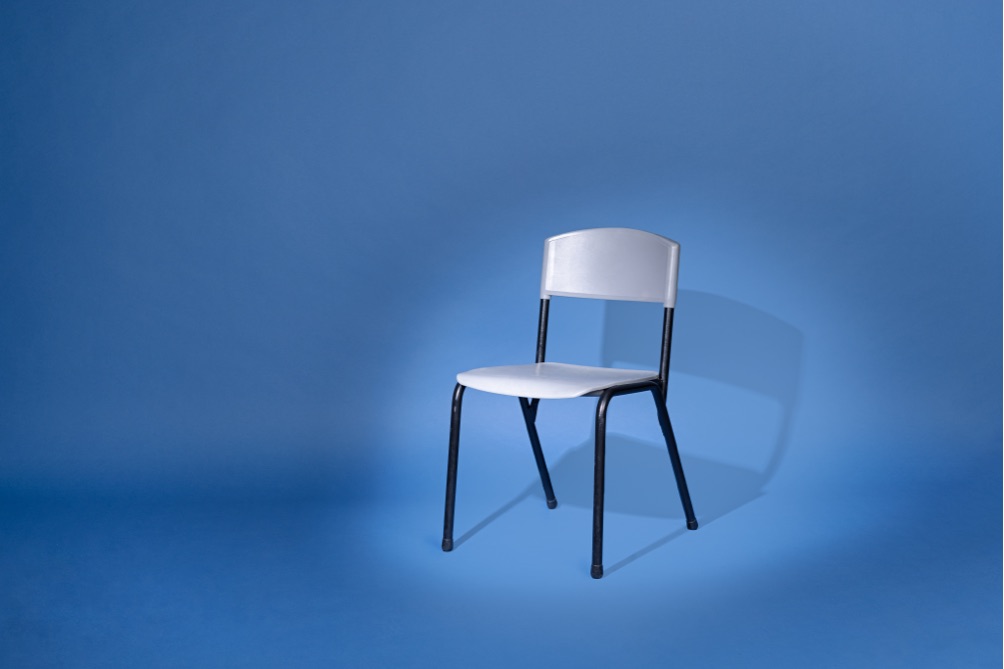 So far, this school year has been as disrupted as the Covid years. First, there were the floods, which were promptly followed by teachers' strikes (still ongoing). "I've got a real worry that some of the kids are just gonna lose hope, and lose that engagement, and therefore, again, transition into that workspace because they're needed there," says Jones. "If you're in the low-employment range you're really vulnerable. If you wanna break the poverty cycle it's not just about getting young people into employment. You have to get them into an employment space that's got further training and genuine opportunities — a real pathway that's future focused. If kids get a taste of the good life, then when negative things happen they're less likely to drop."
It's not that schools don't know what's going on, are at a loss for what to do, or aren't trying. Manurewa High offers multiple pathways: there's the traditional academic route; the trades academy; the business academy; the P-Tech programme to get students into IT. At the old paintball site on Nixon Rd near Auckland Airport, there are nine ex-Kāinga Ora houses being refurbished by students as a sort of apprenticeship. There were 10, but the first completed one was sold at the start of the year. 
"Our programmes work, but we don't have the capacity. We get hit by the volume. We need more resourcing," Jones says. "That's a simple fact. You can talk around all the different solutions and ideas, but at the end of the day, we are totally under-resourced for what we deal with on a day-to-day basis. I can talk to you about stories, you can do this interview, we get many people coming to talk to us and see us, but unless you've lived it, unless you've lived what it's like to work in a corner like ours — no disrespect — you've got no idea. 
"Too many people come and knock on our door telling us how to do things and they've got absolutely no bloody idea of what it's like, day to day. What we do as a kura, as a school, is way beyond what we are, if you like, paid to do. This is why teachers are so pissed off at the moment, because they're not asking for the world. They're asking for a cost-of-living allowance and some better conditions. And unless we sort this out, one of my biggest issues is staffing and getting the right quality of staff to serve in a community like ours — it's not a job, it's service."
Nine kilometres south, the driveway into Papakura High School is lined with oak trees. On the right stands their wharenui, Te Kahurangi, built in 1979. It's a busy building, often reverberating with waiata from kapa haka practice. On the left stands a recent addition, the Fale Pasifika, built in 2019. Its domed roof resembles an upturned boat. At Papakura High, more than 60% of students are Māori, and the second-biggest group are Pasifika, mainly Sāmoan and Tongan. 
Between the wharenui and the fale, a stylised kererū drives its way up the side of the hall. White on a black background, the school's crest represents a warrior rising above challenges and was designed by the student council. Underneath, the words "Kia Rangatira" call students towards leadership. In principal Simon Craggs' office, the same kererū flies on the wall, and on his zip-up black fleece.
Between July 2021 and July 2022, Papakura High grew from 899 to 943 students — but this is not to say the school isn't also losing them. The school has been growing since hitting "rock bottom" in 2016, says Craggs, when it was flagged as one of the country's worst-performing schools. Since then, it has worked to regain the trust of the community and the Ministry of Education, which in 2021 congratulated the school on its turn-around. The roll increase is also partially due to the communities around the school growing — its zone sprawls over the edge of the city, where suburbs are expanding into once rural land. And the growth comes from junior enrolments: in July 2022 there were almost three times as many Year 9 students as Year 13s. 
Papakura High serves a deprived community, having been a decile 1 school. The external pressures on senior students worries Craggs. "We have students who stay enrolled, almost working full-time hours … they're trying to support their families. And of course, some do drop out entirely because they're working. But we don't know for sure what that number is." 
Craggs knows of one family where two siblings are working 30 hours a week, as well as attending the high. "It's one of the things that keeps me up at night. How do we flip the switch for these kids? So that they see the longer-term picture, that staying in school is going to get them into a better position to be able to support their families better later on in life."
Two days a week a group of six students meet early by the Papakura High gates. As the first rays of sun start hitting the low clouds, a van arrives to pick them up. They are taken to logistics and transport company Mainfreight, where, along with students from Manurewa High, they are trained and paid as part of the Passport to Employment course. Mainfreight offers not only entry-level employment, but opportunities to move up in the business.
Next year, Papakura High is looking to expand this model with more businesses and more students. A new staff member has just been employed to make connections with local businesses. 
The high school has also completely thrown out normal timetabled classes on Wednesdays. Instead, the day is focused on careers. It's split into two 90-minute blocks where students are exposed to career pathways. "We've had a beekeeping project, early-childhood education, event management, crime scene investigation, architecture, professional rugby player … what else? Oh, there are heaps. So that's really to get our kids inspired to look at careers they would otherwise not have considered. So far, we're seeing some really good engagement and success. It is really just about raising aspirations, and looking at different opportunities, and often understanding what they need to do to get there. Hopefully hooking them into the rest of their studies."
To keep more of their senior students, schools like Papakura and Manurewa High have redefined their offerings to be meaningful, relevant and realistic. These teenagers don't grapple with three-dimensional graphs, or Bunsen burners, or archaic English in iambic pentameters. They work.
This story was published in Metro N°439.
Available here.