Feb 12, 2020 Politics
Deputy prime minister Winston Peters, who notoriously yearns for a return to New Zealand's past, will hope that the 2020 election at least is not a case of history repeating.
Last week the leader of the opposition National party, Simon Bridges, ruled out working with Peters' New Zealand First party in any post-election arrangement, as John Key did in 2008.
And this week a matter relating to donations to a New Zealand First-linked fundraising vehicle was referred to the Serious Fraud Office (SFO) – a further echo of twelve years ago when Peters found himself and his party turfed out of Parliament.
New Zealand First must win 5% of the vote to make it back into Parliament (or alternatively win at least one electorate seat, with its hopes pinned on Shane Jones in Northland). It has never cleared this threshold after being in government.
National ruling out the party makes this harder.
New Zealand First is uniquely positioned in the political landscape, drawing disaffected voters who would otherwise support each of the major parties. However, of the 7.2% of voters who turned out for NZ First in 2017, more preferred a National led government (45%) to a Labour led government (35%).
Bridges' gamble is that enough of those National leaning voters will desert New Zealand First if a coalition is no longer possible to drive it under the five percent threshold which guarantees representation in Parliament.
If New Zealand First fails to clear the five percent hurdle, it kicks out a strut from underneath Labour. And according to the rules of MMP its proportion of seats is effectively reallocated to the parties that did make it over – letting National plunder roughly half the wasted votes of Labour-leaning Peters supporters.
Being the "kingmaker" has been one of Peters' chief appeals to the electorate. But equally, he has forged a reputation for standing up to the fat cats of big business – making his name over the Winebox tax avoidance allegations – and keeping the major parties honest.
As the party of the Kiwi battler, Peters has made a virtue of refusing corporate donations. Famously, in 2008, he said NZ First survived on "cake stalls and raffles", rather than high value donors.
The SFO referral is the second threat to Peters' ability to campaign. Last week RNZ reported that the New Zealand First Foundation, a mysterious entity set up to fund New Zealand First under the stewardship of lawyer Brian Henry and lobbyist Doug Woolerton, received tens of thousands of dollars from organisations linked to some of New Zealand's richest men, some of which was used for party business.
The Electoral Commission yesterday referred its investigation of the Foundation to the police, concluding "In the Commission's view, the donations were not properly transmitted to the Party and not disclosed as required by the Electoral Act 1993." The police passed on the file to the SFO.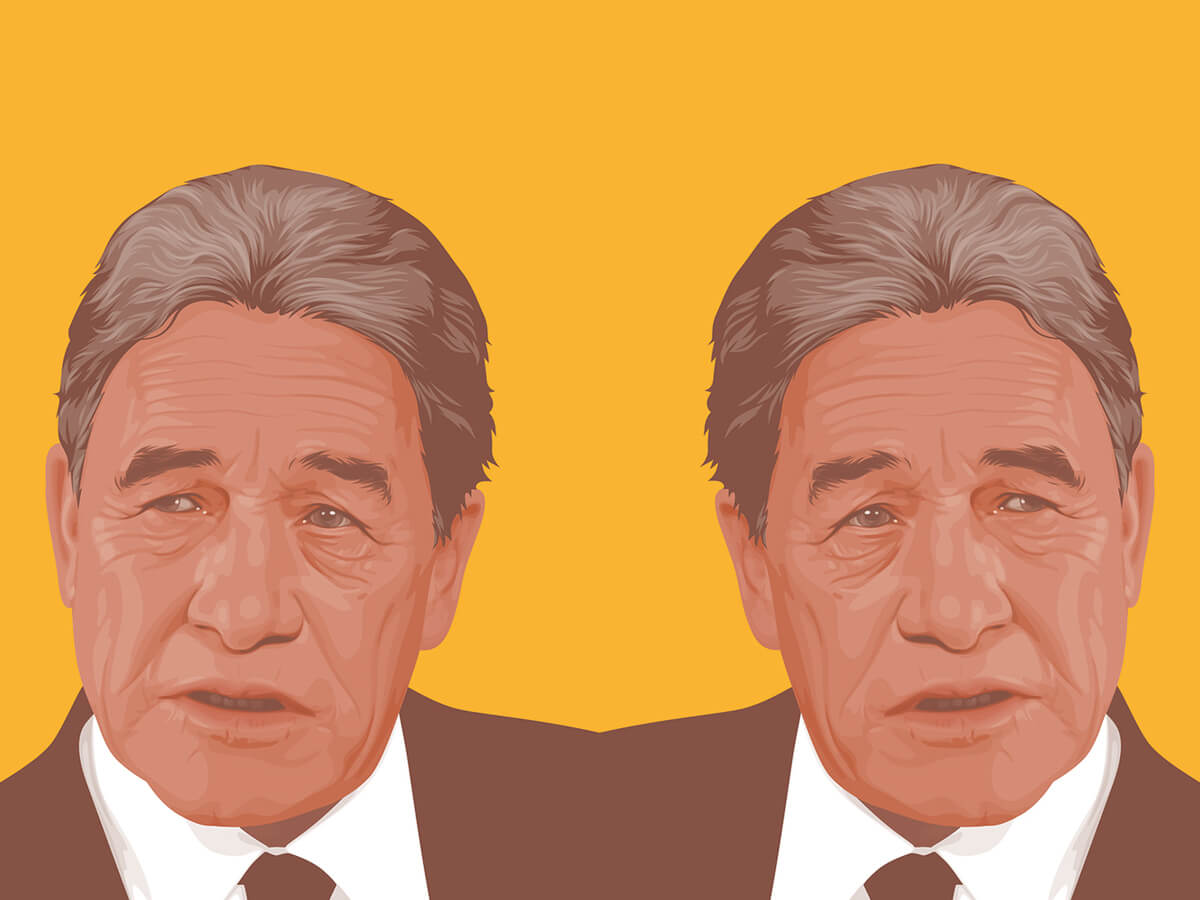 Questions remain about the nature of the Foundation's relationship to the party. In November, various party officials said they did not know what the Foundation was, and that it operated independently from the party. The Party Secretary, who has responsibility for receiving donations, said "I don't know and I don't need to know" when asked about the Foundation.
Mere months later, Peters appeared in media last Sunday saying that NZ First will be laying a complaint to police about the leak of the Foundation's accounts, calling it "party information".
At least one donor told RNZ he thought his company had donated to NZ First, but the donation was actually received by the Foundation.
This confusion recalls in some respects the chaos that attended NZ First In 2008. Millionaire Owen Glenn claimed he made a donation to New Zealand First, that appeared to not have been declared by the party. After denying that the Glenn donation existed, Peters said he discovered that Glenn had donated $100,000 to Peters' lawyer Brian Henry for Peters' legal costs.
Peters was found by the Privileges Committee to have filed an incorrect pecuniary interest declaration, by omitting to include Glenn's donation towards his legal expenses, and was censured by Parliament. (National, the Greens, United Future, the Maori Party and Act voted for the motion – Labour and NZ First voted against).
It's worth noting that neither the SFO or the Electoral Commission in 2008 concluded any offences had been committed, although the party was required to file updated donation expenses. But Peters' ever-shifting stories, and new revelations, dogged the government through the election year, which Prime Minister Helen Clark importunely announced she would fight on the issue of "trust".
Likewise it should be noted no allegations of offences have been made in the current case. But the optics are unfortunate for Peters, who last year was crowing about the SFO's investigation into National party donations (Simon Bridges says that neither he nor any party official are among the four unnamed defandants in the SFO's prosecution relating to the donation of a wealthy businessman).
With a National coalition ruled out, and his moral high ground over the Tories shaky, Peters is left to campaign on being a "handbrake" on what his MPs have called the "extremes" of a Labour and Green government. This was a strong argument to conservatives when the government parties were ascendant, leading National by up to 14 points in polling.
That gap has narrowed, however. In a handful of polls before Christmas, National and Act had pulled ahead of Labour and the Greens. Some of Peters' voters on the right may believe that a better handbrake would simply be a change of government.
Some of his voters on the left, seeing him squash capital gains tax, employment law reform and a solution to Ihumatao – and watching the Prime Minister squirm to avoid saying she had trust in her deputy yesterday – may wonder: what is the handbrake on New Zealand First?