Apr 15, 2016 People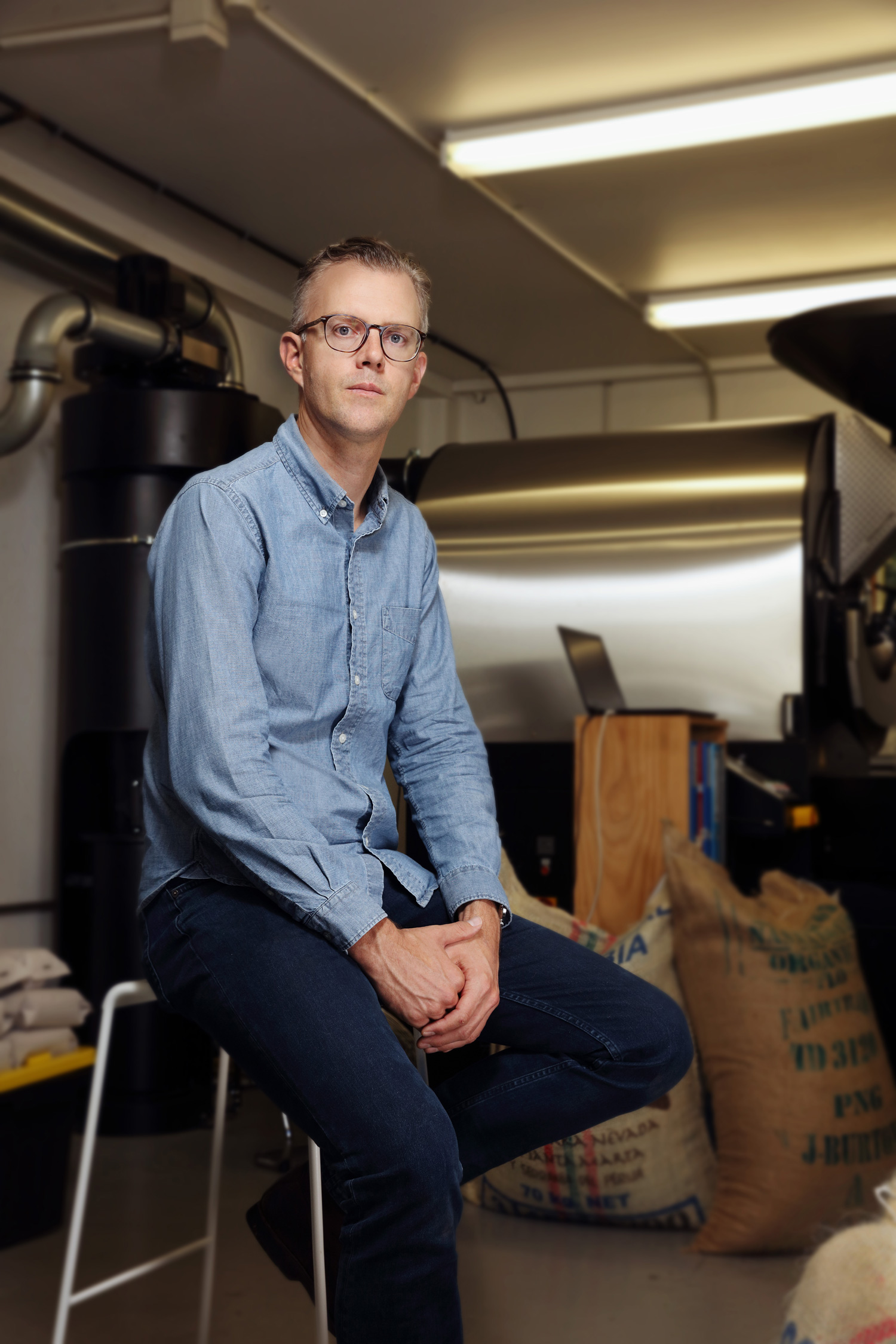 Over a cup of soft-brewed Ethiopian Guji (bright with notes of lemonade, honey and berry),
Kokako Cafe
and Roastery owner Mike Murphy is excitedly describing the moment he slotted in a missing piece of the jigsaw last year.
"It was my second visit to the co-op coffee farms we source beans from in Papua New Guinea. We gathered all the growers together for a series of seminars to show them what happens to the beans they grow after they leave the farm. With a tiny little roaster, we roasted beans from each grower on the spot and did a cupping [tasting]. When they tried their coffee, their eyes just lit up and huge smiles spread across their faces. For a lot of them it was the first time they had ever tried real coffee, let alone their own."
Murphy believes there's a major disconnect between coffee growers and their end market. "We want to go beyond fair trade and build meaningful connections with the growers."
"For a lot of the growers, it was the first time they had ever tried real coffee, let alone their own."
Murphy, who comes across as a careful and considered kind of guy, says he's been a risk-taker from a young age. "I can't sit still, I get bored." Kokako, which he purchased in 2007 as a Parnell vegetarian cafe and organic roastery, celebrates 15 years in May and Murphy has steadfastly led the business on a journey of miles, and a few kilometres. There's the Grey Lynn cafe, in the beautifully renovated, airy old post office, and the high-tech roastery across the road, with happy hospitality clients and scores of devotees to the brand. Yet Murphy admits that in the nine years he's owned Kokako, he "could've very easily lost the business at least three times".
He is modest about the time and knowledge he shares with the industry; the design, branding and even names of many an Auckland cafe bear his signature. He and his staff travel often to seek inspiration, which feeds Kokako's role as an innovator. Kokako introduced us to cold-brew coffee, coffee cuppings, and freed vegetarian fare from its hippy cage — all under the umbrella of sharp design and branding. It also proved that organic, fairly traded coffee could beat the field on quality.
Murphy has just celebrated his 40th birthday "with a long run, hikes up in the mountains and time with my family". You can tell he's really only warming up for the main event.
Photo: Meek Zuiderwyk