Jun 10, 2019 People
Media and PR consultant Jevan Goulter's been in and out of the media spotlight for years, partnering up with a slew of movers and shakers with seemingly little to nothing in common – with him or each other. Perhaps strangest of all, the openly gay Goulter has an enduring friendship with Hannah and Brian Tamaki, recently taking partial credit for the latter's apology for years of open homophobia, after starting a role handling media inquiries for their newly formed Coalition Party.
Just what is this guy's deal? Haimona Gray reports.
WATCH: ?Jevan Goulter's lost music video unearthed?
Many important New Zealanders have been profiled for Metro. People who have contributed significantly to how we perceive ourselves, as a nation and as people.
This is not one of those profiles. This is a profile of a human roller coaster. Part Forrest Gump of the beltway, part prosperity gospel poster boy. It is arguable this person's greatest contribution to society was a YouTube video where someone he paid sang his name.
Jevan Goulter has spent the past decade pushing himself into curious, improbable, and escalating media campaigns with little obvious connection to one another other than his presence. One thing you notice quickly when researching Goulter is either an earnest belief that everyone deserves a fair representation in the media, or a wild opportunism only matched by the most cynical public relations hacks in this country.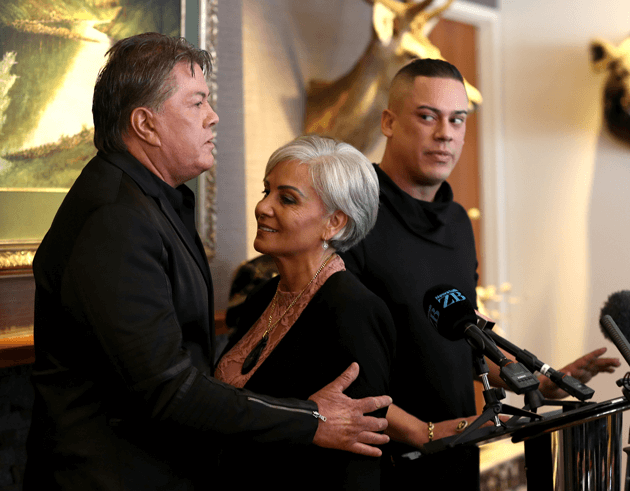 How on earth former Prime Minister Helen Clark, Real Housewife of Auckland Anne "the Champagne Lady" Batley Burton, Silver Fern Maria Tutaia Folau, National Party president Michelle Boag and Brian Tamaki all ended up connected with Goulter is as mysterious and absurd as the man himself.
An incomplete list of the political parties Goulter has associated with: Labour, the Mana Party, Mana-Internet, TOP, and most recently, the Destiny Church-backed Coalition Party. If you're able to see a connecting political logic between these parties you've been looking too hard. The story of 'Jevan Goulter, media figure' has nothing to do with politics at all. Politics is just the stage for his most provocative acts of self-promotion.
Goulter's most curious relationship is his enduring friendship with Hannah and Brian Tamaki. Goulter – gay and very camp – is not the most natural fit for someone as openly homophobic as the Bishop. But the odd pairing has resulted in both parties' favourite outcome – free media coverage. As a PR stunt it hits all the notes – the story of the confident gay public relations pro befriending the wealthy super church ministers and turning them into LGBTQI "allies".
Goulter first gained notoriety in 2010 after a tell-all interview with controversial tabloid magazine Investigate. Goulter made allegations against multiple members of then-Prime Minister Helen Clark's Government about things he claims to have witnessed during his time as a youth volunteer for the Labour Party. He had no supporting evidence and it all seemed wildly libellous. As a serious news story, it was largely ignored. As a PR stunt it was a shocking, highly defamatory success. Like something out of a John Waters film, the backlash to the interview was a blessing in disguise for Goulter, who developed the controversy-chasing style which would become his calling card and the one constant in his professional life.
Following the fall out, he moved back to Whanganui and ran for mayor. Like many things with Goulter, it's hard to figure out why. Running against the popular then-Mayor Michael Laws, his 2010 campaign was chaotic. It involved legal action both by and against Goulter, he was accused of intimidation and was trespassed from council offices. Very occasionally someone would say something about politics. The whole affair kept Goulter in the media for a little longer but failed to attract voters. He didn't return to political life until 2012, when he was hired to work in Parliament for Hone Harawira after his split from the Maori Party.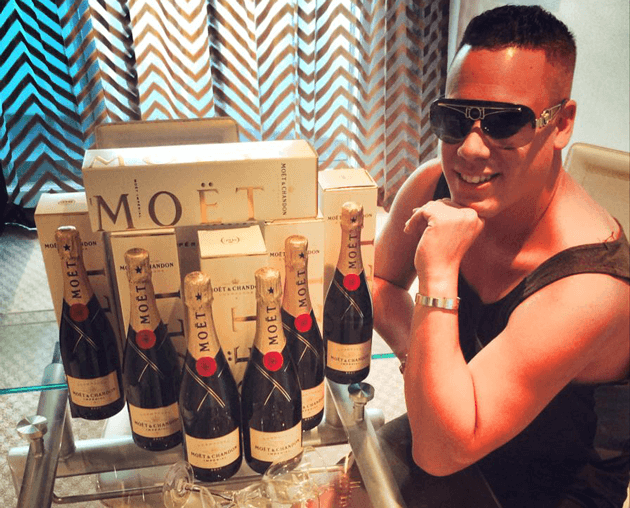 For most people, working in the same buildings as people he had recently accused of crimes would be a surreal experience. Goulter seemed to embrace it. He even released a video for his pro-marriage equality song 'LOUD' in 2012, filmed almost entirely in front of Parliament, containing a cameo by former MP Georgina Beyer.
The video is no longer available online (which is a national travesty) [Metro: ?Not any more!], but I have spoken with multiple people who remember it vividly, and collectively recalled "a bad high school speech, auto-tuned". The video has a surprising amount of heart and an unsurprising amount of faux-fur and gold sunglasses.
In 2015, Goulter took on Chris Brown as a client, before Brown's tour was cancelled due to the singer's domestic violence record and accompanying visa issues. It is also during this time Goulter began his very public friendship with Brian and Hannah Tamaki, documented heavily on social media by all involved.
It wasn't just the Tamaki's graced by Goulter's presence. In 2017, he began working with the Morgan Foundation and former National Party president Michelle Boag to find quality candidates for The Opportunities Party (TOP). In an established political party, this work would be done by unpaid party officials imbued with a sense of what the party means and what it should stand for. When you are a brand new political party with no history but a whole lot of money, you just pay someone to do it for you. You might get a total pro worth the cost, but you also might get someone whose most important client is their 'personal brand', and your party maybe fifth, after sunglasses.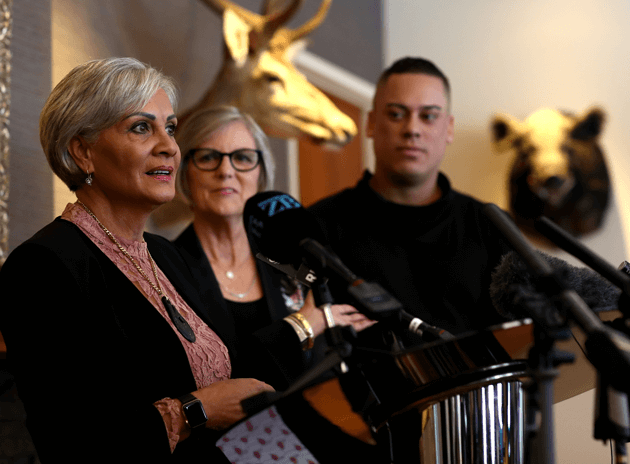 Goulter then recruited entertainer Mika as the party's Auckland Central candidate. The Morgan Foundation described Goulter as "arguably the best-connected young man in New Zealand". His candidate lost. He launched a PR agency. He named it Goulter and Associates. Then, he co-hosted a Triangle TV show with Real Housewives of Auckland star Anne Batley-Burton. It was short-lived, but a coup for Triangle TV, a station which is most accurately be described as a channel where they just left a camera running and angry old men who've had a bloody gutsful sometimes wander into frame to have a rant.
In spite of having never won a political office, having sat on no public boards, and having no formal role in the media or particular expertise in anything other than self-promotion, Goulter has a gained a profile. It's not an entirely flattering one, but he's earned it.
Follow Metro on Twitter, Facebook, Instagram and sign up to our weekly email