Dec 22, 2014 etc
Getting turnt in the city of hip hop, fashion and sport.
Above: In the audience for Major Lazer, at the Big Day Out, Western Springs Stadium. Photo: Getty Images.

Best Venue Change
Big Day Out at Western Springs
What I'd thought to be the last Big Day Out ever at a half-filled Mt Smart was a real bummer. The resurrected 2014 BDO at Western Springs was a revelation. Why hadn't they changed the venue sooner? There were fields and trees and shade — so much shade! Also, Snoop Dogg, he was there too.
Best Weekend
Rapture & NRL Nines
There was something different about Auckland that weekend. People were happy, excited and unperturbed by the terrible traffic because it was for a good cause — Eminem and a bunch of buff rugby league dudes were in town. Rap fans have been let down many a time by promised shows that never came to fruition. That Saturday night, an act that seemed too good to be true actually showed up, and killed it. On Sunday, whether we were at home, at a cafe or dressed in costumes at Eden Park, all who had been to Rapture relived the night at least 10 times over.
Best Sporting Moment from a South Aucklander / Best Moment of Election Night
Mark Hunt knocking out Roy Nelson
It was the battle of two of the heaviest hitters in MMA, and on the same night the election results rolled in, we got to witness Mark "Super Samoan" Hunt become the first person in the UFC to put Roy Nelson on the canvas — with a beautiful uppercut and trademark walk-off knock-out.
Best Club DJ
DJ 09 at Hitch
I suppose this is subject to what type of music you're into, but if you want to listen only to hip hop and r'n'b while you're getting turnt in the club, then DJ 09, the resident DJ at Hitch, is the one. He'll play the Snoop, Dre, 2Pac, Biggie classics along with all the latest 2 Chainz, YG, Kendrick, J Cole, Future, Schoolboy Q, Nicki Minaj, Trey Songz, Drake, etc, and he's never denied me Juicy J — "Bandz A Make Her Dance". If you stick around till the bitter end, you might even get lucky and hear some Boyz II Men or Jodeci.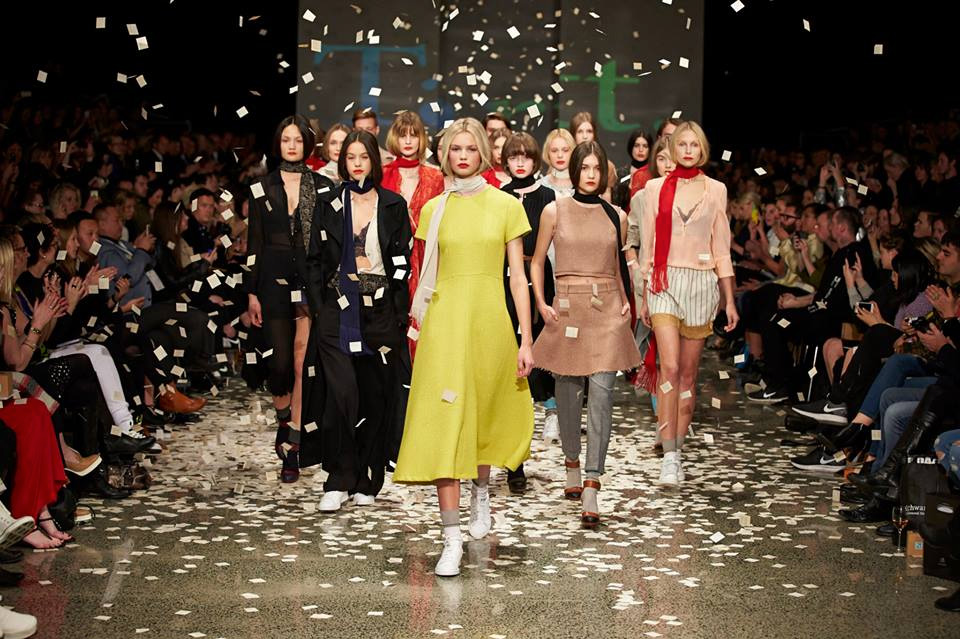 Best Fashion Week Goodie Bag
Kate Sylvester
Also possibly the most Instagrammed goodie bag, or book, rather. Kate Sylvester didn't just bless us with a beautiful Winter 2015 collection, Tartt, which ended with confetti made from torn book pages, she also gave us a physical book to take home, Donna Tartt's The Secret History. It was at the end of a week of heavy online/social media activity, and was the perfect excuse to be reclusive and learn again how to concentrate on something for longer than 15 minutes.
Best Sporting Tournament that Didn't Involve a Rugby Ball
The ASB Classic/Heineken Open (NZ Festival of Tennis)
This year, the ASB Classic nabbed stars Venus Williams and Ana Ivanovic — who ended up facing each other in a dream final. Benoît Paire was the eye-candy for the men's tournament, while favourite David Ferrer had a shock exit to Yen-Hsun Lu, who lost to John Isner in the final. The tournament also added excellent food options this year, from The Grill and Best Ugly Bagels, and a cocktail that included an entire Fruju. The best thing, though, is that it doesn't matter where your seats are, you're always close to the action.
https://www.youtube.com/watch?v=ZalNOaSbYwA
Best West Coast Gangsta Rap Song from an Onehunga Producer
Parental Advisory, producer SmokeyGotBeatz
Onehunga has had a healthy hip- hop scene brewing for a minute, and SmokeyGotBeatz scored a great placement recently with Californian Watts rapper Jay Rock. You know, the dude who raps on Kendrick Lamar's "Money Trees". The TDE emcee's single, "Parental Advisory", is so hard-core West Coast that it's hard to get your head around the fact that the beat was made by a guy from Onehunga, but it was, and that's very dope.
https://www.youtube.com/watch?v=fJAjB840OGU
Best US Rap Remix with a Kiwi Singer
Janine & The Mixtape — Hold Me Remix (feat. Pusha T)
Janine and The Mixtape started getting traction in the US this year when her moody "Hold Me" featured on reality show Love & Hip-Hop: Atlanta. Shortly after Janine landed a deal with Atlantic Records, rapper Pusha T added a couple of quality verses. It's always nice when you can tell the guest artist respects the song and isn't just phoning in a verse to cash a cheque.
Best Fashion-y Term I Learnt This Year that I Think Means We Can All Just Wear Sneakers with Everything
Normcore
Juliette Hogan sent sequins with New Balance sneakers down the runway, Kate Sylvester did the same with gowns and Stan Smith's, and Andrea Moore with adidas ZX Flux, and I thought, "Cool, sneakers, comfy, I'm down." And then the fashion people I follow on Twitter and elsewhere wrote that it was all very "normcore". Which I think just means dressing… hardcore normal? Hard out normal. Normal as. Choice. I'm good with that.
Best Cheese Bread
Hong Kong Bakery in Mangere Bridge
I've said it before and I'll say it every opportunity I get: Hong Kong Bakery in Mangere Bridge makes the best cheese bread in Auckland, and the world. Just buy a cheese stick and slather some melting butter over it and try to tell me I'm wrong. (We can't be friends if you try to tell me I'm wrong.)
?
And the Worst
Well, worst behaviour. Some DJs insist on playing the Fresh Prince of Bel Air theme song during their sets. They should stop doing that.
Some bloggers and musicians pay for fake likes/fans on Instagram and Facebook and think no one will notice. If you have 100,000 likes on your Facebook fanpage, but only six people have liked the link to your latest single, it doesn't add up. If you have 20,000 followers on Instagram but you struggle to get over 50 likes on a photo? We don't believe you.
You need more real people.