Dec 12, 2018 Business
Auckland's much-loved movie rental store Videon is to close.
At Videon, the shelves are sectioned by director, country and niche genres, from film noir to Palestinian crime. Back in the day, it was wall-to-wall videos; today, it's mostly DVDs. The director's section has been picked over as cinephiles choose their favourites to take home – for good this time. The independent Auckland film library is selling its stock, because come December 21, it will close after 35 years.
The shop's origins began in 1974 when Alan and Jean Watkins bought a business selling appliances, stereos and televisions on Dominion Rd at the Balmoral end. In 1983, their son Philip Watkins took over and Videon was born, becoming hugely successful as VHS took off.
"It had an excellent reputation around New Zealand and was even known internationally," Philip told the NZ Herald in 2014.
Renovations to the Balmoral spot saw the storefront get a 1930s theatre look, to match its film status. The Watkins sold the business in the mid-2000s to Jenny and the late Vincent Ingram, and Videon moved to 244 Dominion Rd before being sold again to Adele Brady and Roger Sutton.
Read more: How to make Auckland a city of the future? Give it back to the artists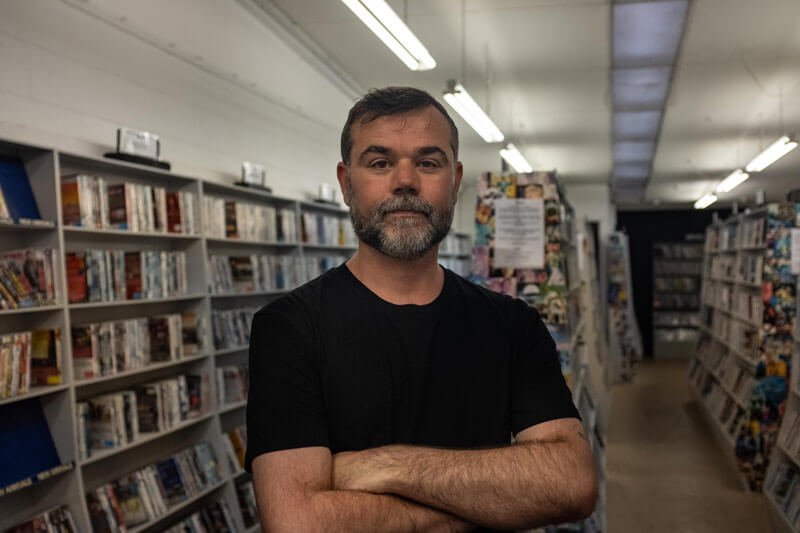 Senior staff member Tim Beatson admits the move along the road may have hurt the business and contributed to its downfall.
"We have people coming in, even today, and saying 'oh you guys are still open?' Because the move wasn't well advertised. People just didn't know."
Despite that, the little shop has had a steady stream of notable New Zealanders as customers. Toa Fraser, Vincent Ward, Elizabeth Hawthorne, Oscar Kightley and the late Douglas Wright have all walked through the Videon doors at one point or another.
"And judging by the amount of people who have come through those doors to say goodbye, it was pretty well loved."
Beatson says that there was interest in turning the business over to a trust but it didn't work out.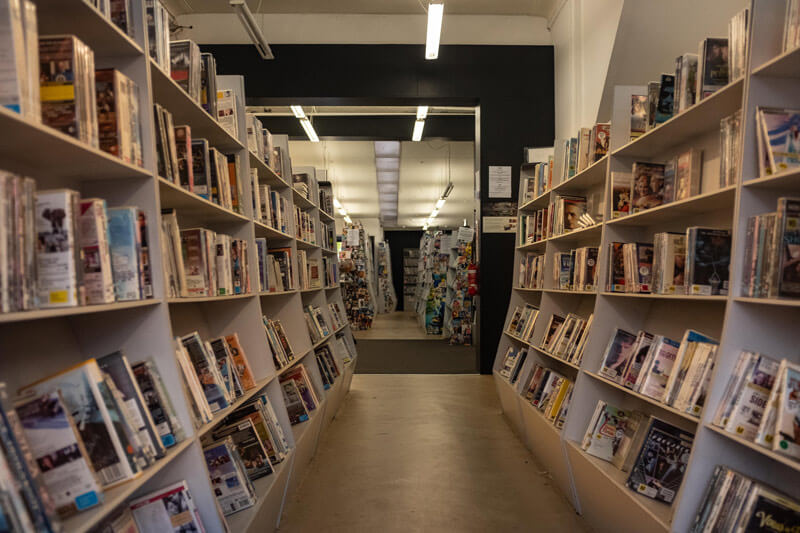 Admirably, the store held on in a sunset industry, but streaming services and the rising price of the stock they needed to rent out while customers demanded cheaper products delivered to their doors has caught up with them.
Beatson attributes their longevity to the way they stuck to their niche. Videon has a comprehensive stock of foreign and independent films, a curated time capsule of cinema history aimed at film fans and home cinema enthusiasts.
Movie rental shops that are still around have had to come up with ways to generate new income: Grey Lynn's Video Ezy has supplemented their income with movie and gaming merchandise like action figures, hats, wallets and t-shirts.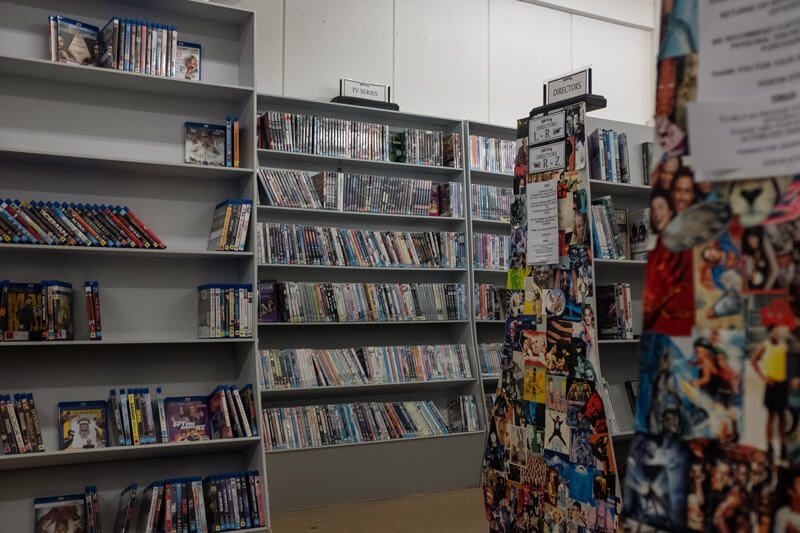 AroVideo in Wellington runs a concession card model in which you buy a card that entitles you 10 movies, delivered to your home. They have podcasts, a Patreon page and an "adopt a movie" option that allows you to sponsor a film in their library.
Christchurch's Alice in Videoland opened a cinema above their "rainbow's end for discerning movie lovers" movie rental store.
"It's an extremely demanding baby that takes enormous energy investment," says Beatson.
"Ultimately, the industry as a whole has been in decline since the advent of streaming services."
Unfortunately for Videon and its loyal customers, it's led to their closure.
Follow Metro on Twitter, Facebook, Instagram and sign up to the weekly email for more Auckland news.