Feb 16, 2022 Food
"The first thing people who are into coffee do when they come in is touch the Slayer machine," owner Emma Zhao laughs. Mibo , a new bakery close to the Eden Terrace end of Mt Eden, does have a beautiful coffee machine, popping out amongst the neutrals in a bright brick red. But there's plenty of other things to catch your eye too. Namely, it's pastries galore.
Mibo is Zhao's second cafe, the sister to Benedict's, only a 10 minute-walk away on St Benedict's St. Mibo is tucked away amongst blocks and blocks of new grey apartment buildings, giving it the same neighbourhood feel — the kind of place where residents pop down for a snack while they work from home. It's cool being in the same area, and somewhere she can meet and get to know the locals, Zhao says. And having signed the lease for Mibo's space in July last year, it's exciting to finally be open, even in these weird times.
The fit-out inside is by Millé, who has made use of the small space with vertical wood slats, open shelves, and a workspace cradling the corner so patrons can watch as a baker rolls out and laminates dough. Injections of the same brick red in the stools and a contrasting cool green on the walls work against all the varying shades of wood – it makes a big impact from the street-front.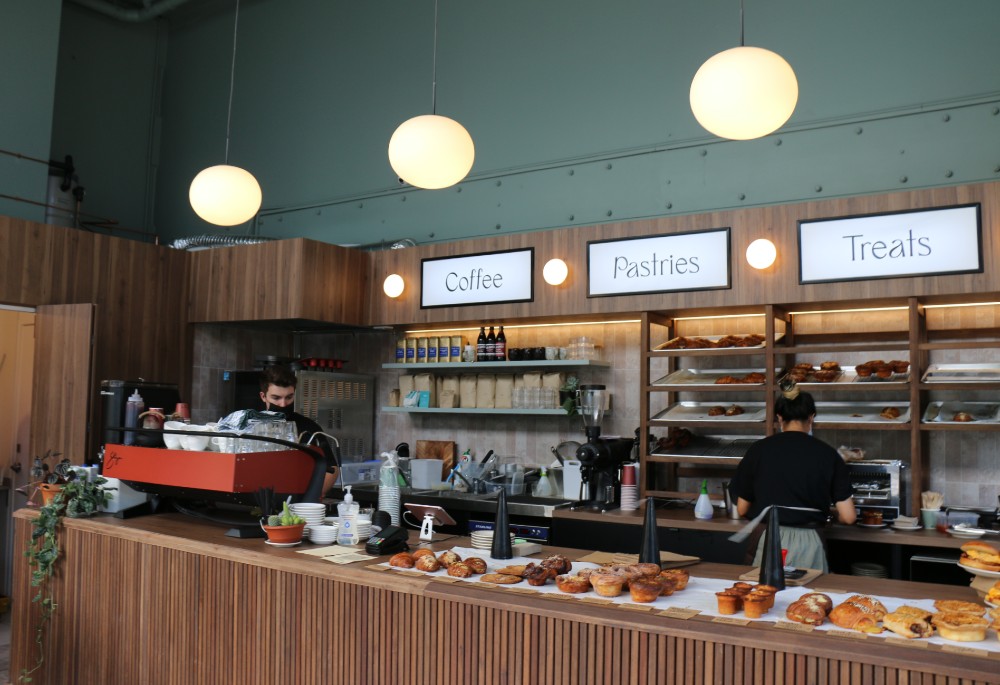 Zhao says they've always wanted to expand the bakery side of the cafe, as they were only really able to flex that muscle at Benedict's during the weekends. Now a bigger range of croissants, cruffins, danishes, pies and rolls are laid out neatly at the counter: we spy pistachio croissants, macadamia caramel danishes, spring onion cruffins, spinach, ricotta, cheddar and parmesan croissants. Zhao tells us what they really want to do is introduce more Chinese flavours, after seeing the success of other Asian fillings like matcha and ube take off. Zhao, who is originally from Shanghai, says that the traditional bread fillings in China can sometimes be hard to translate to English. "And then when I tell them what it's called in Chinese, they get even more confused," she laughs. Some things they want to try out are a croissant version of a bolo bao (or pineapple bun) which you may have ordered before at yum cha, and other fillings like red bean and sesame.
Mibo is technically Zhao's third cafe, having also co-owned Oak Eatery in the past, though Benedict's was the first cafe she built from the ground up. "Getting into hospitality started as a joke, kind of," she says. "My friends and I were talking about what we wanted to do after we retired, and I said I always wanted to open a cafe. But then I was like, hold on, why wait?"
At the moment, Mibo is only making its bread for their own sandwiches, though they want to expand into loaves of ciabattas, focaccia and sourdough for people to take home very soon ("That's something we get asked a lot, if people can buy sourdough off us"). It's also operating mostly as a bakery-only (no menu), with plenty of cabinet goodies plus coffee. The coffee is by Be Specialty, and is the same custom blend also used at Benedict's.
While it's perfectly placed to feed the office workers and residents in the area, there's plenty of reason to go out of your way to visit. Especially if it's for a cinnamon cruffin.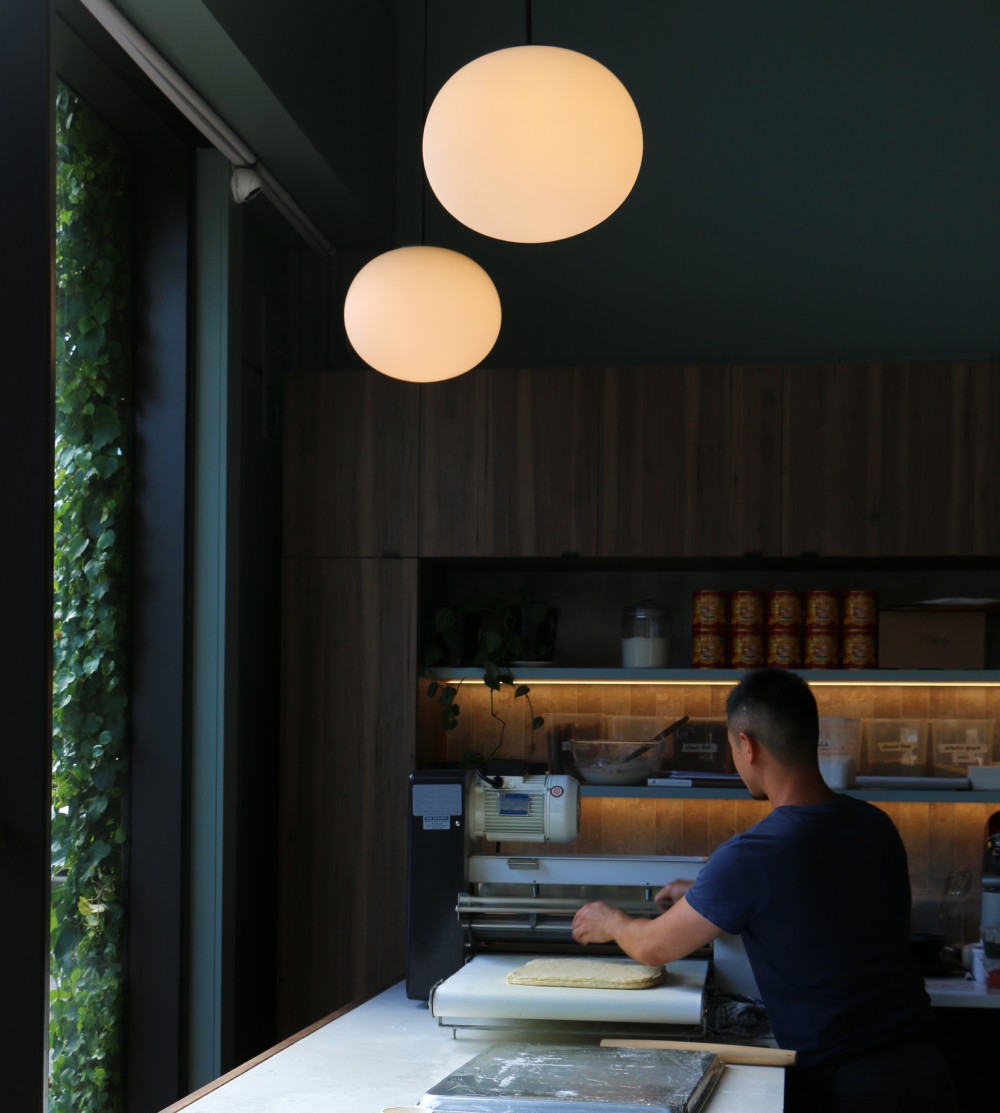 Mibo is open now at G11/30 Enfield St, Mount Eden.