Mar 21, 2018 Restaurants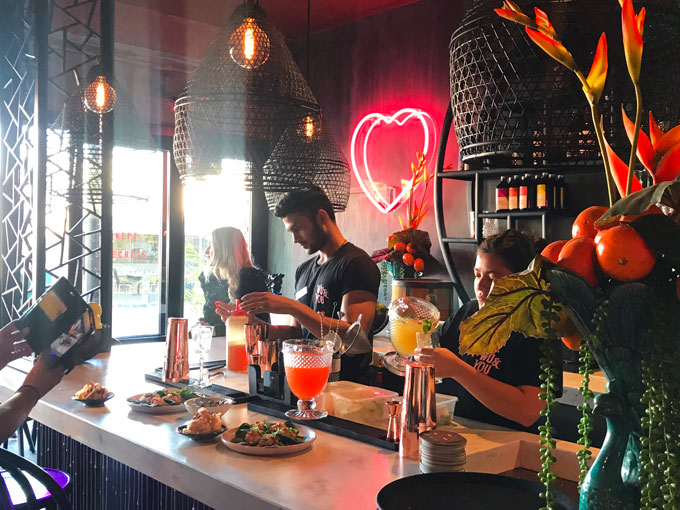 From the owner of Circus Circus and The Garden Shed comes Wu & You, Mount Eden's latest opening
Jon Rickard is no stranger to Mount Eden Road, having cut his teeth with iconic vintage-motif littered cafe Circus Circus and then expanding his growing empire with his first day-and-night-time venture, The Garden Shed a few years ago. Proving his ability in the cafe and restaurant realm, Rickard has decided to do something quite different with his latest brainchild, Wu & You.
Rickard's inspiration stemmed from eating and drinking his way around Melbourne – he admits it may have been the result of too many cocktails – but concluded Mount Eden needed a fresh Asian establishment. 
<!– –>
Identifying a niche in the local dining echelon, Rickard is trading in poached eggs for Bang-Bang Chicken, with the vision of creating somewhere fun and fast to eat great Asian fusion food in the village.
Imagine two disparate words, throw '&' in between them and you have yourself a trendy brand name. Wu & You's interior lives up to its title: neon lights and large colourful murals cover the walls, including one of the restaurant's muse and namesake Wu. The fun, casual style is continued through the colloquial menu titles – 'Bigger Guys' for main dishes and 'Cocky T's' for cocktails, for example.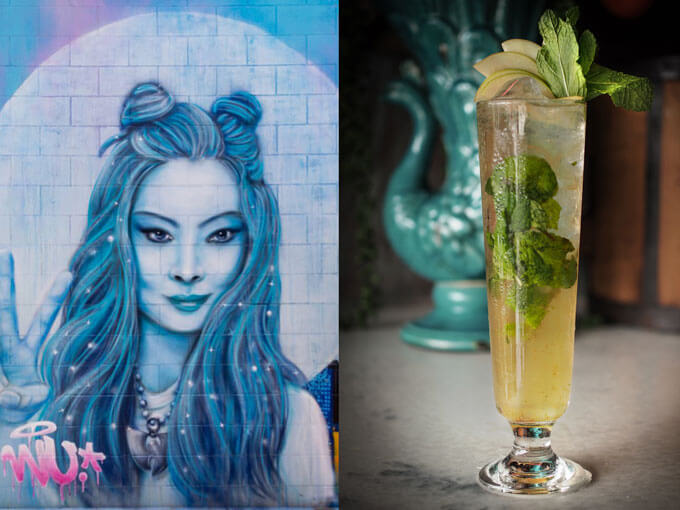 The décor sits somewhere between Melbourne dining institution Chin Chin and a hawker-style restaurant in the streets of Malaysia. The cosy back courtyard, which once served as a junkyard for the former linen store, is the main drawcard here, with casual seating and soft glowing lanterns.
Former head chef of Auckland's TriBeca restaurant Ciaran Faherty's menu is a mix of every Asian continent imaginable, with inventive creations like the Mexican-Japanese sushi-taco hybrid of Atlantic salmon or tempura soft shell crab, nori, rice, vegetables and Japanese mayo.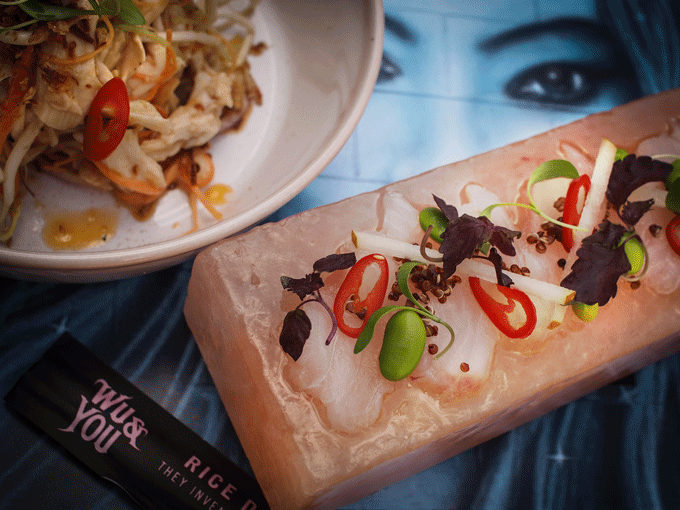 Faherty and the team also push the boundaries with kingfish served on a Himalayan salt slab which doubles as a serving stone and curing agent. They also attempt a take on Chin Chin's vegetarian DIY spring rolls, served with a variety of vegetables, pressed tofu, and satay sauce so good you'll want to bottle it up and take it home.
Character filled Mount Eden Village may be experiencing a much needed evening dining revival, with the recent additions of a few burger joints and a ramen bar; Wu & You might just be the perfect casual dining establishment needed to aid this rebirth. It's Melbourne meets the Auckland suburbs, and about time too.
Wu & You opens 21 March, 2018.
Wu & You
399 Mt Eden Road, Auckland