May 20, 2016 Restaurants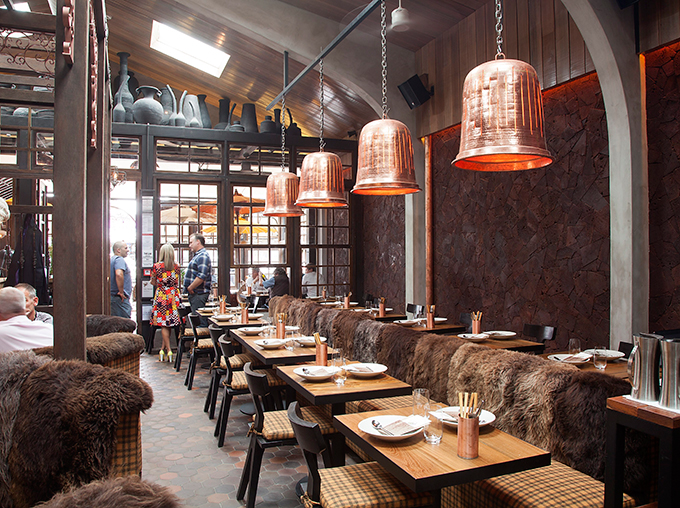 Photo: Simon Young
196 Parnell Road. Ph 309-5055, woodpeckerhill.co.nz
Hours: Lunch and Dinner 7 days. $$
What makes it special?
Should this work? Barbecue, Texas-style, or at least pan-southern states, combined with Chinese flavours, and washed down, if that's what you fancy, with your choice of a gazillion bourbons. Well, of course it should work. That's what truly good restaurants do, isn't it? Take you somewhere new and wonderful?
Behind the scenes
Woodpecker Hill won our Best New Restaurant award last year, and while it hasn't yet sparked the whole Parnell renaissance we hoped for, Woodpecker itself is definitely doing the business. It's always crowded with happy punters and the menu is full of delights. Whether it's lunch or dinner and whether you perch at the counter or take a booth and have a little party, get ready for some lip-smackin' thrills.
A favourite dish
Fourteen-hour smoked beef brisket served with green chilli, lemongrass and galangal.
What it offers
Shared-plate options / Free-range chicken and/or pork / Takes large groups / Bar / Bourbon and whisky specialists / Craft beer selection
City-Fringe Bistro
Bookings: Yes
Price: $$
Seats: 100
Chef: Che Barrington