Nov 11, 2019 Restaurants
Whangaparaoa has a new eatery, taking over the spot where The Palms used to be.
Each day, when JJ Holland heads to his work on the Hibiscus Coast, a sizable portion of Whangaparaoa's residents are headed the other way, into the city. Against the flow of traffic each morning, it takes the owner and chef an hour to get to his eatery, Arazo, in a part of Auckland which isn't technically a part of Auckland, but due to urban sprawl, is home to many a North Shore or CBD office worker. So why is he going against the grain?
"The coast is the coast, y'know," says the former owner of four-time Metro top 10 cafe winner The Lunchroom. A regular at his old establishment was an accountant at The Palms – the restaurant which previously filled Arazo's space. Holland heard the space becoming available after The Palms closed in early 2018, and seized the opportunity to open a restaurant in a slower-paced part of Auckland.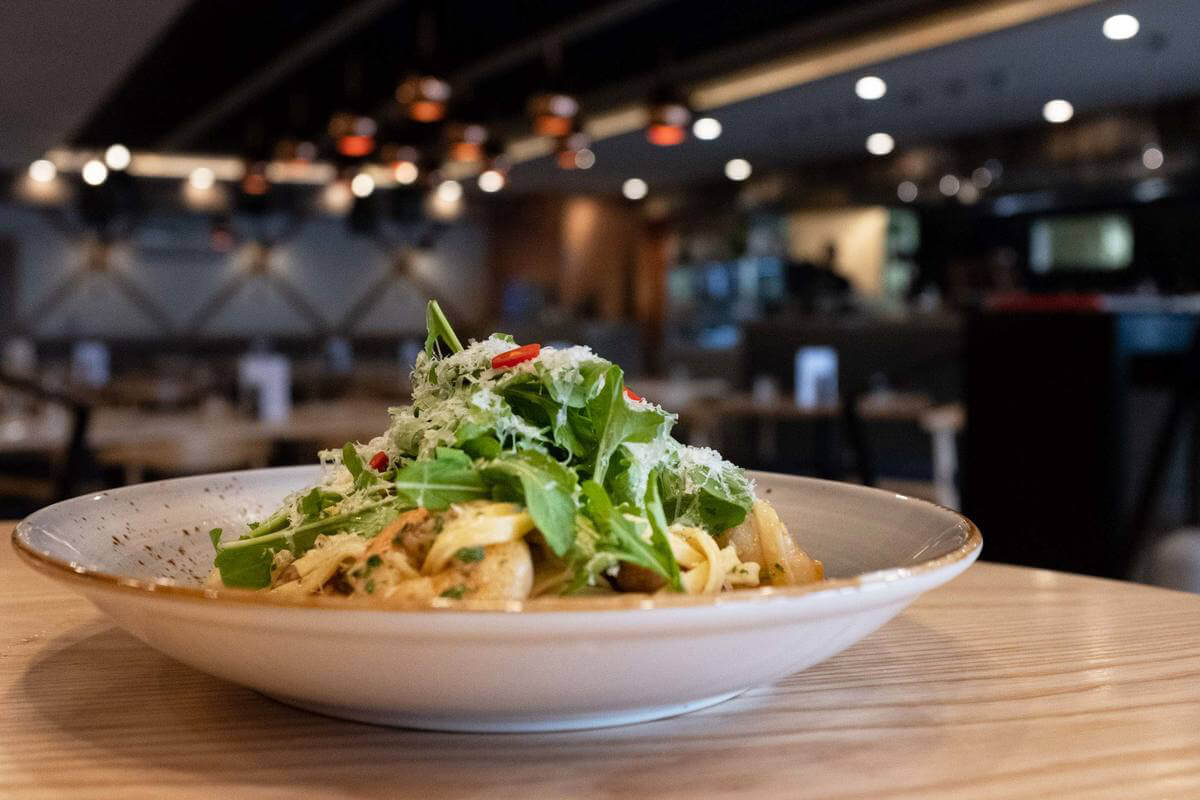 The menu on the other hand is entirely Arazo's own, with Mediterranean-inspired sharing-friendly fare made with local ingredients. Even the classics have a Mediterranean twist: eggs bene comes in the form of a flatbread stack; the snacks and sharing section features hummus and dukkah and the cooked greens come with pomegranate molasses.
The lamb two ways features meat slow cooked and pulled, as well as a smoked lamb steak. Holland couldn't decide which of his lamb creations to put on the menu so he chose both. The brunch menu's prawn and chorizo fettuccine is soft and fresh; rich with garlic, lemon and a smattering of chilli. There are also house made Portuguese tarts, Banoffee pie, New York cheesecake and vegan berry cheesecakes at the counter.
Though it does feel like a slice of Auckland just out of Auckland, Arazo also fits in its geographical context.Great food, great coffee, worth the drive.
3/54 Rawhiti Rd
Manly
Whangaparaoa