Aug 2, 2013 Restaurants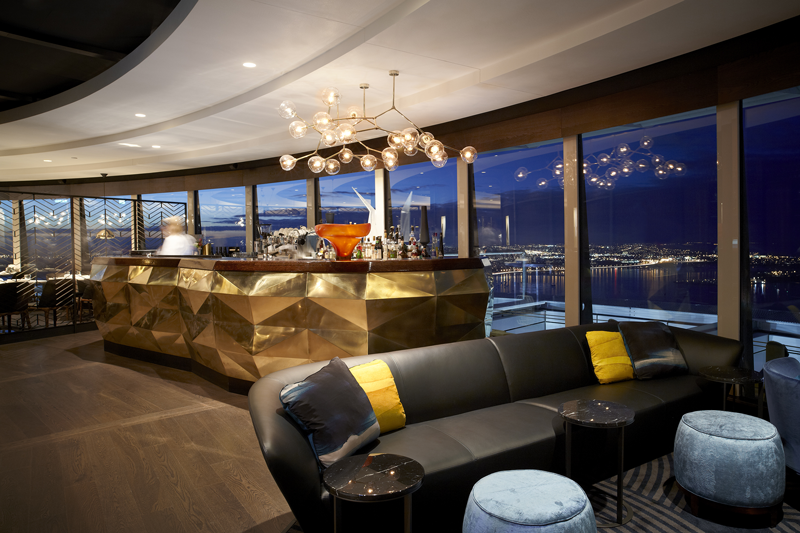 Another Peter Gordon masterpiece, The Sugar Club has opened at the top of the Sky Tower and it promises to 'wow' food lovers with its stunning views and Gordon's internationally revered fusion cuisine.
The original The Sugar Club opened in Wellington in 1986. Frequented by A-listers and politicians, the restaurant was owned by Ashley Sumner and Vivian Hayman, who employed Gordon in his first head chef role at age 23.
The second The Sugar Club opened in London's Notting Hill in 1995 and was an immediate success, attracting much attention from food media as well as the celebrity circuit of the day including Madonna, Ralph Lauren and Gwyneth Paltrow. This was followed by a third iteration in London's now-hip West Soho. Both restaurants were owned by Ashley Sumner and Vivian Hayman with Peter as Head Chef.
The fourth and current incarnation of The Sugar Club sees a complete transformation of Level 53 of the Sky Tower, formerly The Observatory. Gordon's favourite movie I Am Love, set in Milan, inspired the décor, which was realised by highly-regarded New Zealand architecture and interiors firm, Jasmax. Some highlights include a sweeping, stepped feature ceiling; a polished brass cocktail bar; an open pastry kitchen; and bespoke chandeliers and grey stone dining tables. The front-of-house team includes Manager Richard Pepper and Duty Managers Maurizio Bruneli and Ann Lau. Wait staff will wear uniforms designed by Crane Brothers.
The Sugar Club is an elegant dining experience comprising a luxurious cocktail bar and stunning restaurant, which offers an express lunch and small plates for dinner and gorgeous cocktails in the bar.The Sugar Club also offers a private dining room for 12.
We look forward to welcoming you to The Sugar Club shortly