Feb 12, 2020 Restaurants
Take an authentic gastronomic journey with V.T. Station in Newmarket as they recreate true Indian flavours using homegrown ingredients.
Sitting in one of V.T. Station's black padded booths with the racks of old-fashioned suitcases stored above, you might feel exactly like you're on a train — even more so if you've managed to score the lone table hidden in a low-ceilinged bolthole, all dimly lit and cosy. But despite hints to a nostalgic past, V.T. Station also manages to feel modern and exciting: artist-designed brick and concrete walls and drop-down metal light fixtures lend it a grittier industrial look. All in all, it's a very cool place to dine.
V.T. Station is named for Mumbai's famous Victoria Terminus, which was built to honour Queen Victoria as Empress of India. Just as this bustling station is a hub for diverse groups of people to cross paths, so too is the restaurant.
For more great videos, check out our Youtube Channel.

The owners, who also helm Metro Top 50 restaurant 1947 eatery, came back from a holiday around India bursting with inspiration and new ideas. Aiming to reframe what "Indian" food can be, they've set out to introduce new flavours to Auckland diners, taking care to recreate the tastes of what you might eat in their home country but with New Zealand ingredients.
V.T. Station's menu is deliberately designed just like a train journey, so gather a group and take a trip through each section, from small dishes, to charcoal grill, to the curries. The menu zigzags across India, showcasing food from all corners of the vast country. The small dishes are where the chef gets to experiment, with inventive iterations of fare that stays true to traditional Indian flavours. Fig chaat is a moreish snack; tuck into a crisp wafer and mix up yoghurt, tamarind, mint chutney and a melty fig for several tasty mouthfuls.
Take an authentic gastronomic journey with V.T. Station as they recreate true Indian flavours using homegrown ingredients. Highly addictive chilli corn comes tossed in Manchurian sauce, tiny morsels great for sharing. And the juicy battered Kholiwada prawns come with brightgreen coconut chutney. For vegetarians, popular Punjab street food nutri kheema, flavour-packed minced soy paired with kulcha (potato-stuffed bread), is the ideal quick lunch. There is butter chicken, but it's not the butter chicken you know. V.T. Station's version takes after the original conceived in Delhi, where you can actually taste the tomato. And there is chicken korma but, again, not the chicken korma you know. The curries are lighter, low on cream (or with no cream at all), leaving room to appreciate the entirety of their menu. And you'll want to sample a few more mains, especially the chef's special, a lamb ki raan, cooked to tender perfection.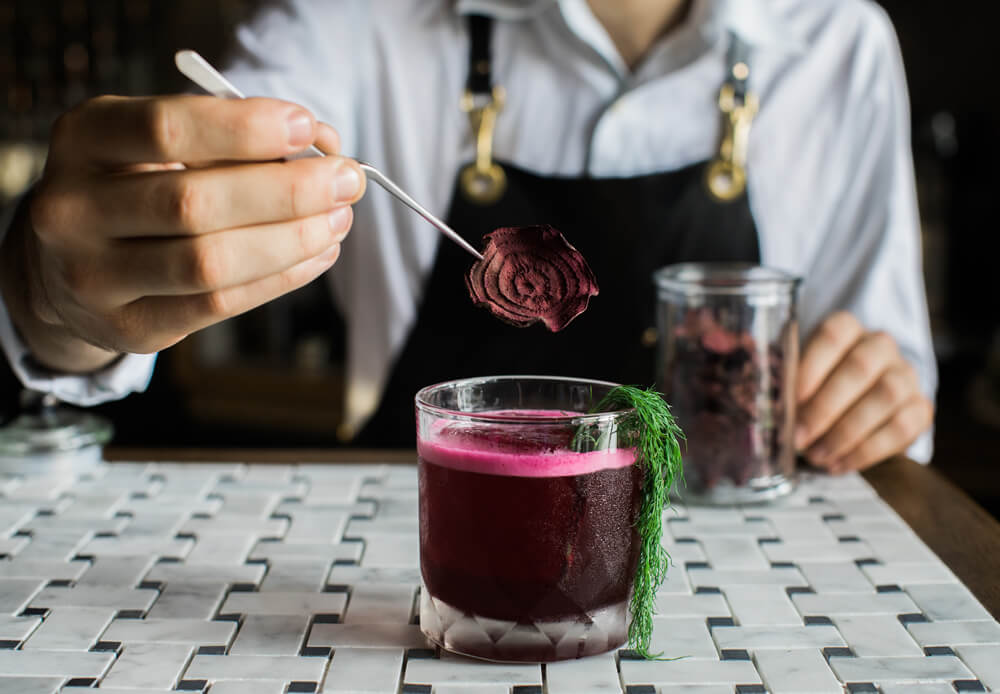 Oh, and the cocktails. Rows and rows of house-made infusions (think gin with tea, or vodka and chilli) hint that the cocktail menu is something truly special — and it is. Restaurant manager Sahil Patel's life passion is rooted in creating the best cocktails he can, curating the drinks list with Indian food's bold flavours in mind, aiming to complement rather than overwhelm. Interesting ingredients like cured yolk and pine-nut smoke, or intriguing syrups like earl grey, seamlessly balance with spirits. And there's a lot of fun involved, too, with every cocktail named after a pop culture reference (like "Lady Brienne", a strong and bold number after the strong and bold Brienne of Tarth in Game of Thrones), and one drink is served up in a bong, for reasons which will become clear once you order it.
Sahil's goal is to convince Aucklanders to treat cocktails as seriously as we do wine. The cocktails here taste complex and intricate, so it shouldn't take much convincing — especially once you down them alongside some of V.T. Station's delicious food, lounging around in the sunny out-front courtyard.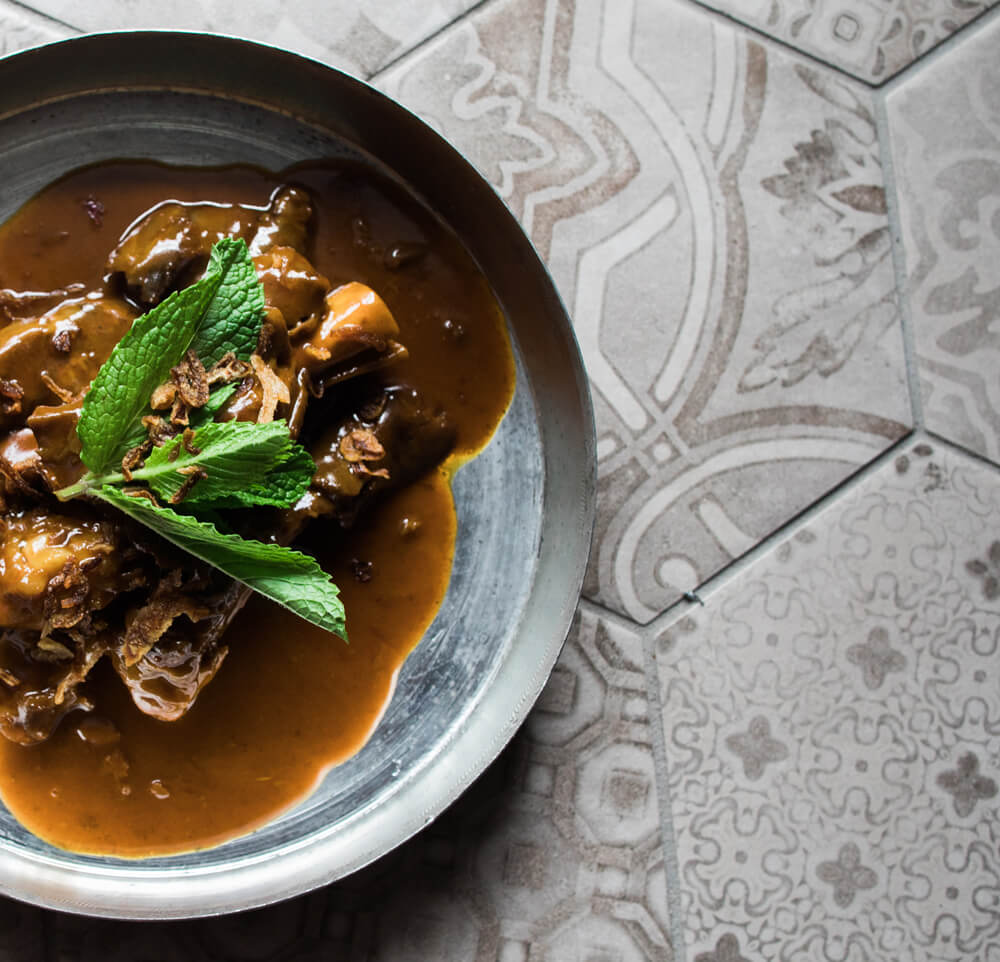 ?
vtstation.co.nz
73 Davis Crescent,
Newmarket